Hello everyone!
Recently I have had the unique and very lucky chance to perform what is now my most thorough and extensive work that I have ever tackled and completed. The client has become a good friend of mine and shortly after completing correctional work on his F430 we both decided to tackle the F40 in his stable. After first meeting the gentleman over a year and a half ago I began working with him to nail down what exactly needed to be done to the 40 to both revive all paint surfaces, exterior and interior materials and other surfaces, etc. in sum, this was going to be an extensive correctional project but also seeking every opportunity to exceed the norm and aim for an "aesthetic ext/int. restoration" if you will. Due to some circumstances and the clients requests all work had to be performed on the premises, I agreed this was the way to tackle the job and would be of no issue- after all, I tackled this project in a "time simply doesn't matter" way of thinking. This was an honor.
For car enthusiasts worldwide the F40 arguably represents one of the best engineered and devised performance machines in decades, those who know of the 40 and its characteristics know that not only is it a rare piece of art and machinery but also a legendary supercar! I've had the lucky ability to personally drive many fun and exciting sports/ supercars because of detailing...I've also ridden (street/ track) in numerous high horsepower/ high figure machines.. BUT when I rode in this F40 a little over a year ago it was simply the rawest, most exhilarating ride I've ever experienced- truly remarkable and something I will never forget for the rest of my life.
Some specs on the F40 which I pulled off Wiki:
The Ferrari F40 is a mid-engine, rear-wheel drive, two-door coupe sports car built from 1987 to 1992. The successor to the Ferrari 288 GTO, it was designed to celebrate Ferrari's 40th anniversary and was the last Ferrari automobile personally approved by Enzo Ferrari. At the time it was the fastest, most powerful, and most expensive car that Ferrari sold to the public.
The car debuted with a factory suggested retail price of approximately US $400,000 in 1987 ($810,000 today), although some buyers were reported to have paid as much as US $1.6 million. 1,315 F40s were manufactured in total.
Drivetrain and suspension
Power came from an enlarged, 2.9 L (2936 cc) version of the GTO's twin IHI turbocharged V8 developing 478 PS (352 kW; 471 hp) under 110 kPa (16 psi) of boost. The F40 did without a catalytic converters until 1990 when US regulations made them a requirement for emissions control reasons. The flanking exhaust pipes guide exhaust gases from each bank of cylinders while the central pipe guides gases released from the wastegates of the turbochargers. There are claims that the car always had more power than Ferrari declared, saying it were over 500 PS (370 kW; 490 hp).
The suspension setup was similar to the GTO's double wishbone setup, though many parts were upgraded and settings were changed; the unusually low ground clearance prompted Ferrari to include the ability to raise the vehicle's ground clearance when necessary.
Body and interior
The body was an entirely new design by Pininfarina featuring panels made of kevlar, carbon fiber, and aluminum for strength and low weight, and intense aerodynamic testing was employed (see below). Weight was further minimized through the use of a plastic windshield and windows. The cars were not for the faint of heart; although the cars did have air conditioning, they had no sound system, door handles, glove box, leather trim, carpets, or door panels. The first 50 cars produced had sliding Lexan windows, while later cars were fitted with normal windows that could be rolled down.
Aerodynamics
The F40 was designed with aerodynamics in mind. For speed the car relied more on its shape than its power. Frontal area was reduced, and airflow greatly smoothed, but stability rather than terminal velocity was a primary concern. So too was cooling as the forced induction engine generated a great deal of heat. In consequence, the car was somewhat like an open-wheel racing car with a body. It had a partial undertray to smooth airflow beneath the radiator, front section, and the cabin, and a second one with diffusers behind the motor, but the engine bay was not sealed. Nonetheless, the F40 had an impressively low Cd of 0.34 with lift controlled by its spoilers and wing.
Performance
The F40's light weight of 1,100 kg (2,425 lb) and high power output of 478 PS (352 kW; 471 hp) at 7000 rpm gave the vehicle tremendous performance potential. Road tests have produced 0–100 km/h (0–62 mph) times as low as 3.8 seconds (while the track only version came in at 3.2 seconds), with 0–160 km/h (0–99 mph) in 7.6 seconds and 0–200 km/h (0–120 mph) in 11 seconds giving the F40 a slight advantage in acceleration over the Porsche 959, its primary competitor at the time.
The F40 was the first road legal production car to break the 200 mph (320 km/h) barrier. From its introduction in 1987 until 1989, with its only competitors being the Porsche 959 and the 1988 Lamborghini Countach it held the record as the world's fastest production car, with a top speed of 201.4 mph (324 km/h). During the 2006 Bonneville Speed Week, Amir Rosenbaum of Spectre Performance managed to take his F40 with small boost and air intake modifications to 226 miles per hour (364 km/h).
_________________________________________________________________________________________________
Now, working on an F40 is a unique opportunity, BUT one that comes with the need for a readjustment of the detailers attitude towards their work......
Todd Cooperider of Esoteric cannot say it any better:
When a professional detailer is commissioned to perform paint correction on an F40, or any highly collectible vehicle for that matter, it is imperative that the goals are to make the vehicle look much better while at the same time preserving the history. The level of expectations should be thoroughly discussed and agreed upon by both the detailer and the owner of the vehicle, and they should be realistic as well. These expectations will be based upon the current condition of the vehicle, the types of defects that are present, and where the defects are located. There are so many (thinly painted) edges, corners, and tight areas that present a high level of risk when doing paint correction on an F40. A highly skilled detailer will know how to evaluate the defects and risk factors, and will know when to say when. Trying to chase down defects that are in dangerous spots is very risky when working on a car like the F40, and in my opinion the risk of damage or too much paint removal is not worth getting another 5% worth of correction. On this particular vehicle for instance, there were areas that I was able to achieve 95% correction, while others were 75%-80%. Some may have opted for wet sanding on a few of the remaining defects on this car, but quite frankly I think that would have been an irresponsible approach. Because of the Carbon and Kevlar-weave construction on the body of the F40, the paint thickness is very inconsistent, and there are areas where you can clearly see the texture and weave of the body. This causes potential problems when trying to measure thickness, which leaves you guessing in some areas. So should you decide to take such an aggressive approach with wet sanding to fully correct a deeper scratch, you could either cause immediate damage by striking through the paint, or you could possibly thin the paint so much in that area that there won't be adequate paint thickness to do any further corrections down the road. There are simply some defects that should remain as part of the vehicle's history. Paint preservation should always be top priority!
Something else that is important on vehicles like the F40 is to preserve originality as much as possible. That's not to say that if the car originally came with buffer trails, holograms, or swirls that they shouldn't be corrected because I'm sure that when the car was designed and developed it was never intended to get shipped that way (and many Ferrari's do). But if the cars notoriously came from the factory with paint drips or runs, then they should stay that way.
Having the opportunity to restore a vehicle like the F40 is an honor and a big responsibility. The work you do will become part of the car's history. Everything gets documented and passed on to future owners. The more precise documentation on the history of the car, the more that it can add to its value. The key here though is to become part of the car's history, and not to create your own history. What that means is that if you're doing paint correction and preservation (or any other type of work on the car), it should simply look good when you're done without leaving any traces of evidence that you were there.
________________________________________________________________________________________________
Before I begin the B/A photos and lay out the process which took over 90 hours to complete I would like to thank Todd C, Brian G, Phil H, and Wil from Exoticars USA for the assistance, shared thoughts, and taking time out of your day to helping me answer a few questions and aid with suggestions.
SO, let the madness and scroll begin, lets start with some details of this project:
Car- 1991 Ferrari F40
Mileage- 13,000, one owner, lots of time at the track (that's how it's done!)
Objectives of project:
- completion of careful and responsible paint correction
- interior detail and aesthetic improvement
- revitalization/ deep cleaning by hand of engine bay and associated surfaces
- revitalization/ light restoration of various areas
_______________________________________________________________________________________________________
Onto the befores:
Note- camera use varied between a Canon SLR and a point and shoot- my access to an SLR was limited, apologies!
Interior
The interior was in need of a thorough cleaning, first, the buckets would be removed so that the entire cabin could be attended to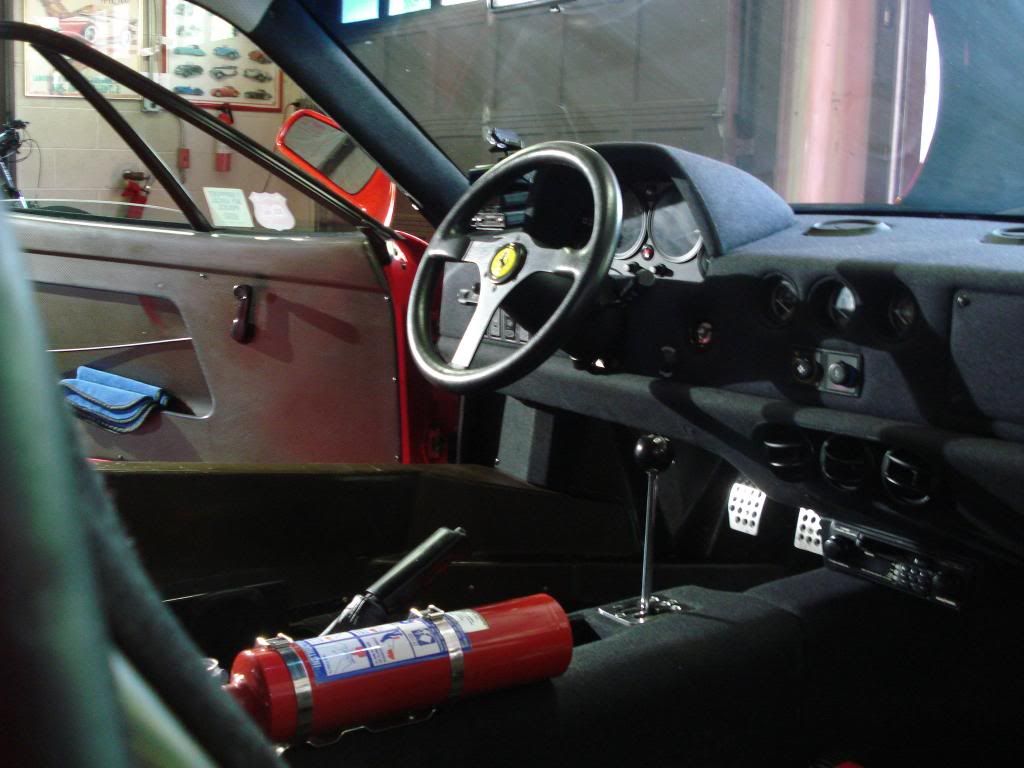 All bolts were bagged and labeled and put aside- the buckets were as well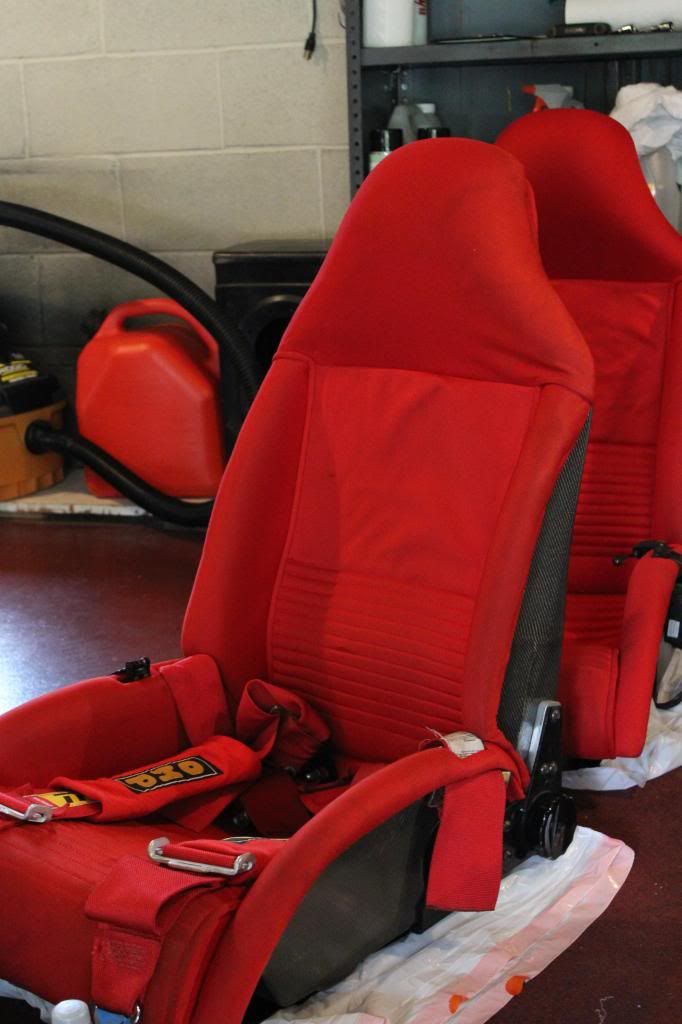 - More on how I tackled the buckets in a second
After the buckets were removed, I was left to inspect the cockpit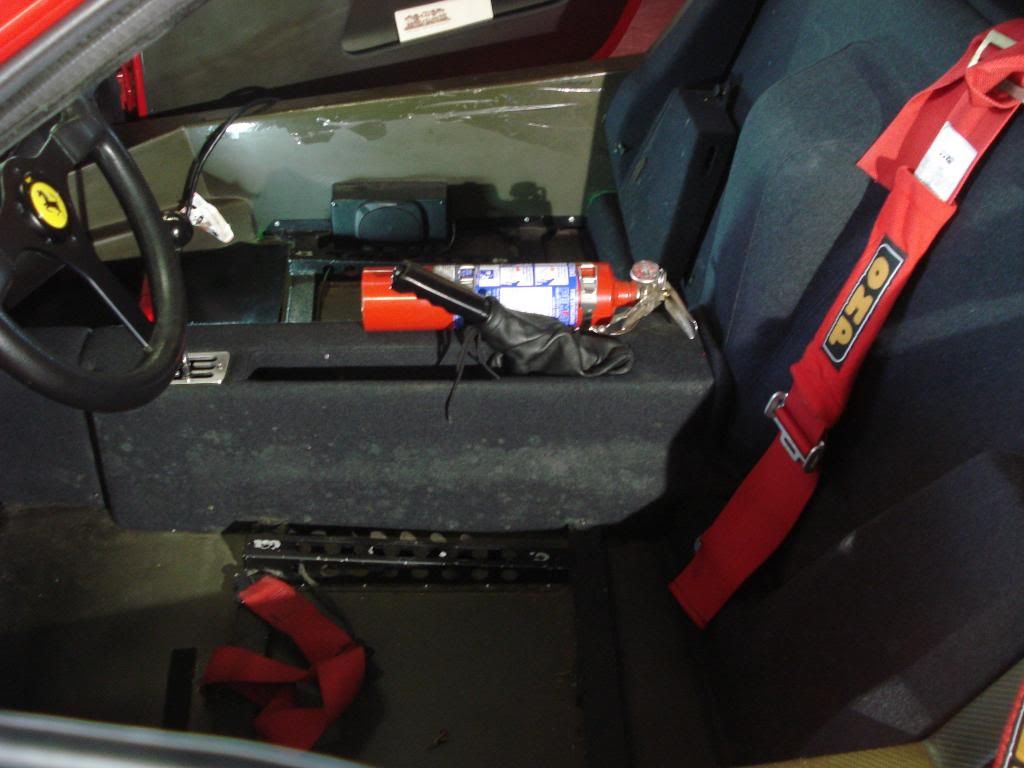 The carbon kevlar was faded, lacking gloss, the entire cabin was full of dust and dirt, most likely from track weekends- hey, lets remember that this is a 20 year old car!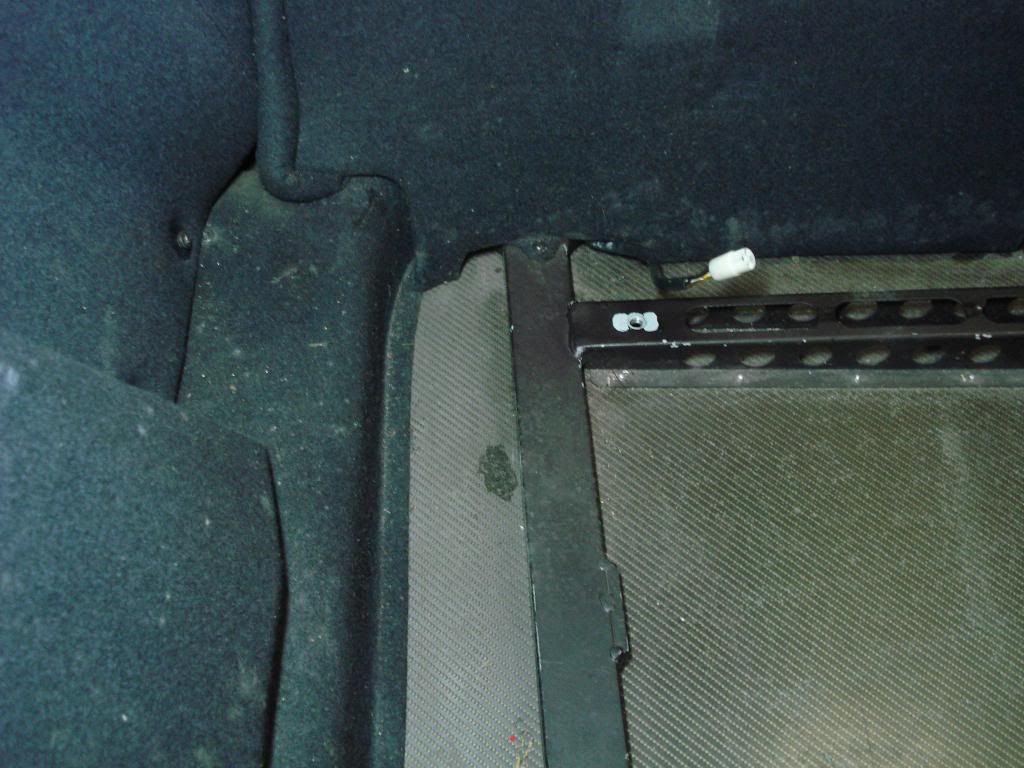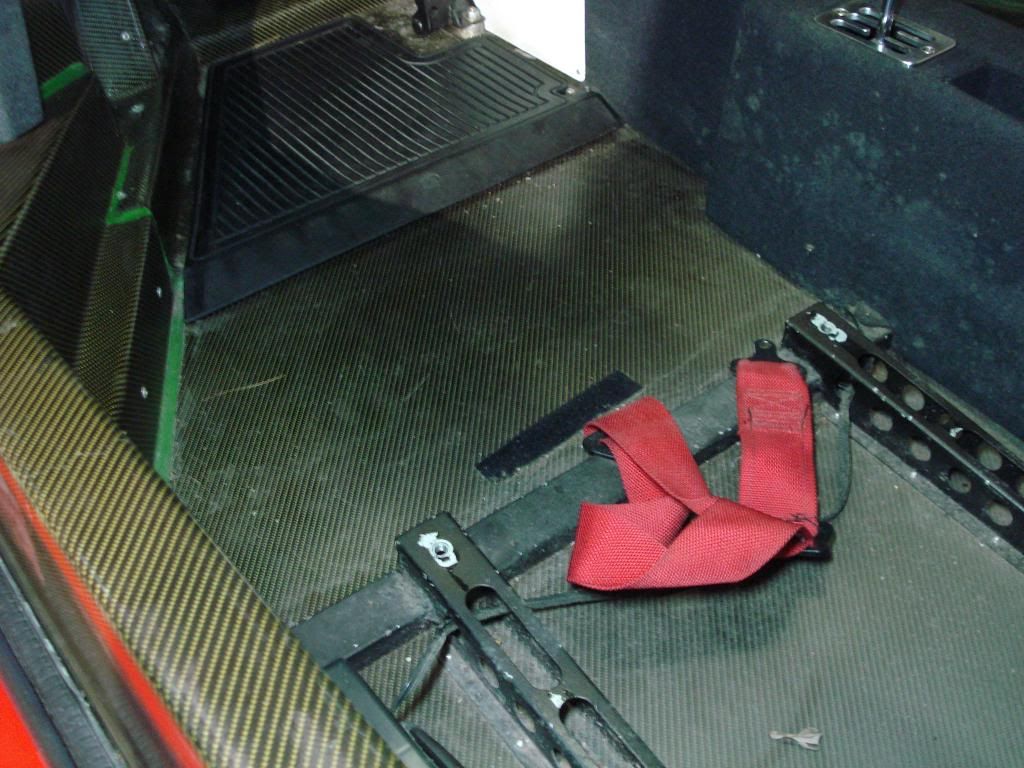 The interior was blown out multiple times with my air compressor, then vacuumed over and over again with a brush attachment on all surfaces to remove dust, dirt etc.
The floor and residing areas were then given a thorough wipedown/ boars hair brush scrub- APC formula used here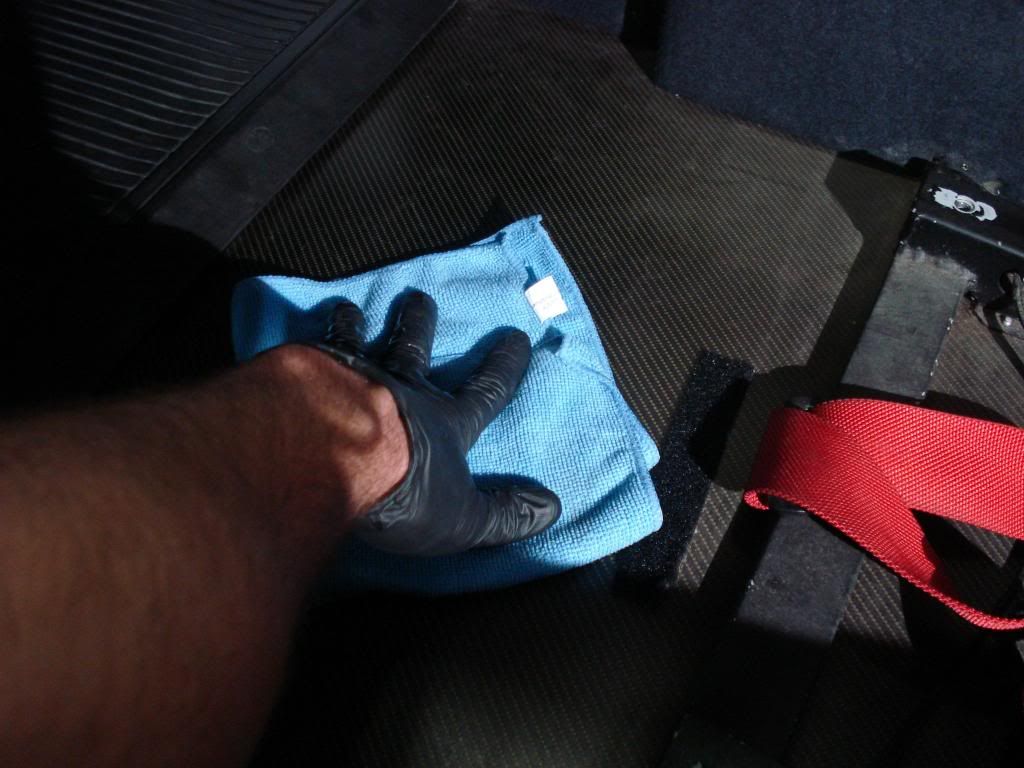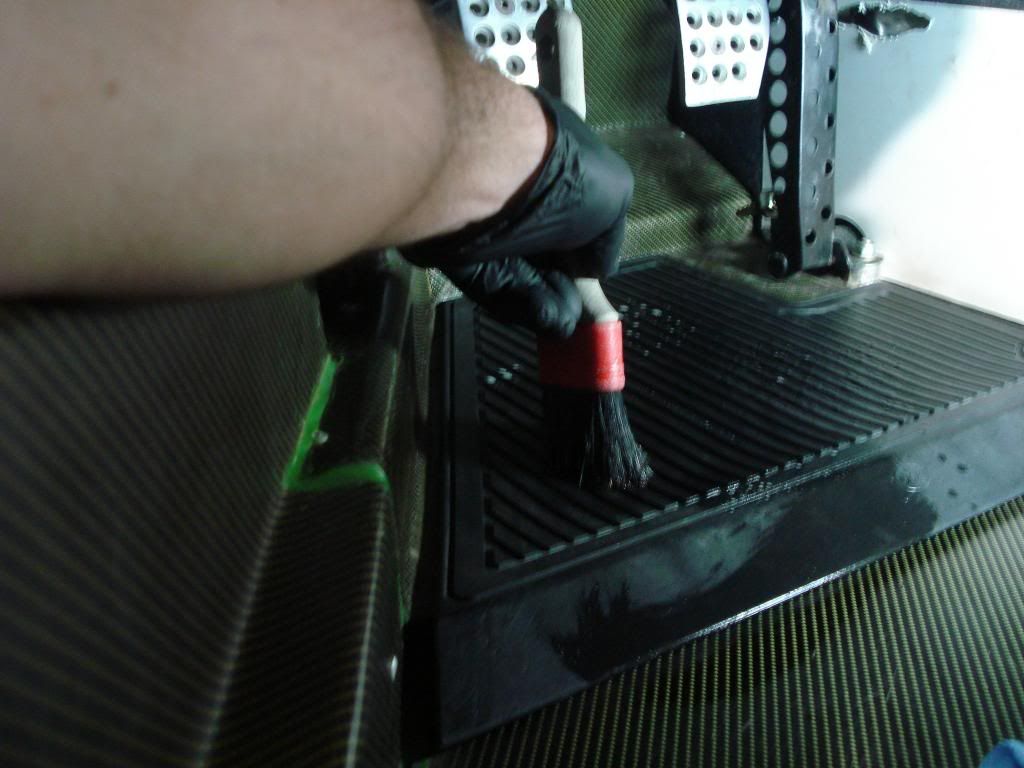 Once the floor and area had been wipedown and addressed, I then began what became a near 6 hour process of revitalizing the gloss on the karbon kevlar- Menz 106 on an orange pad with my old trusted PC cleaned up the areas very well
50/50 here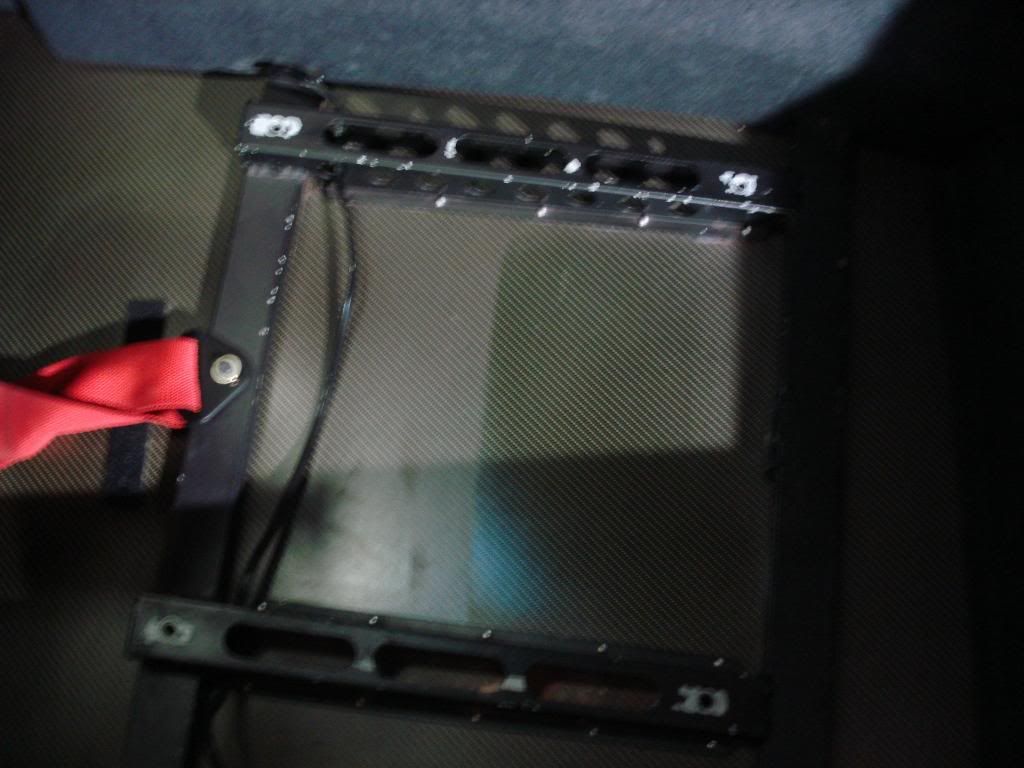 Next I tackled the scuffed and hammered faded door cards which completely hindered the interior appearance, this took multiple hours with various DA's and backing plates/ hand polishing required- final process was 1-2 passes with a Surbuf R MF pad cut to fit a 2 inch plate/ M101 then 1-2 passes with Sonax PF on an orange pad
Before showing the random and deep sanding/ swirling marks that either came from the factory or someone at one point attempting to improve the finish- either way, this was a bear to tackle
Haziness and RIDS seen here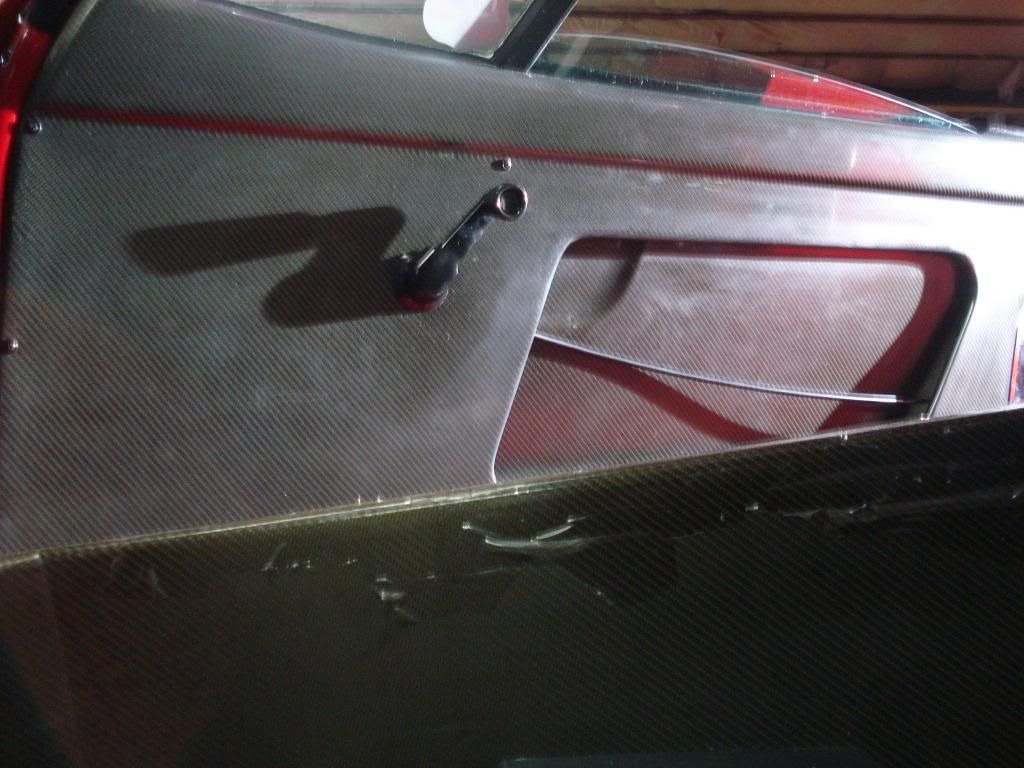 After the first pass- notice the improvement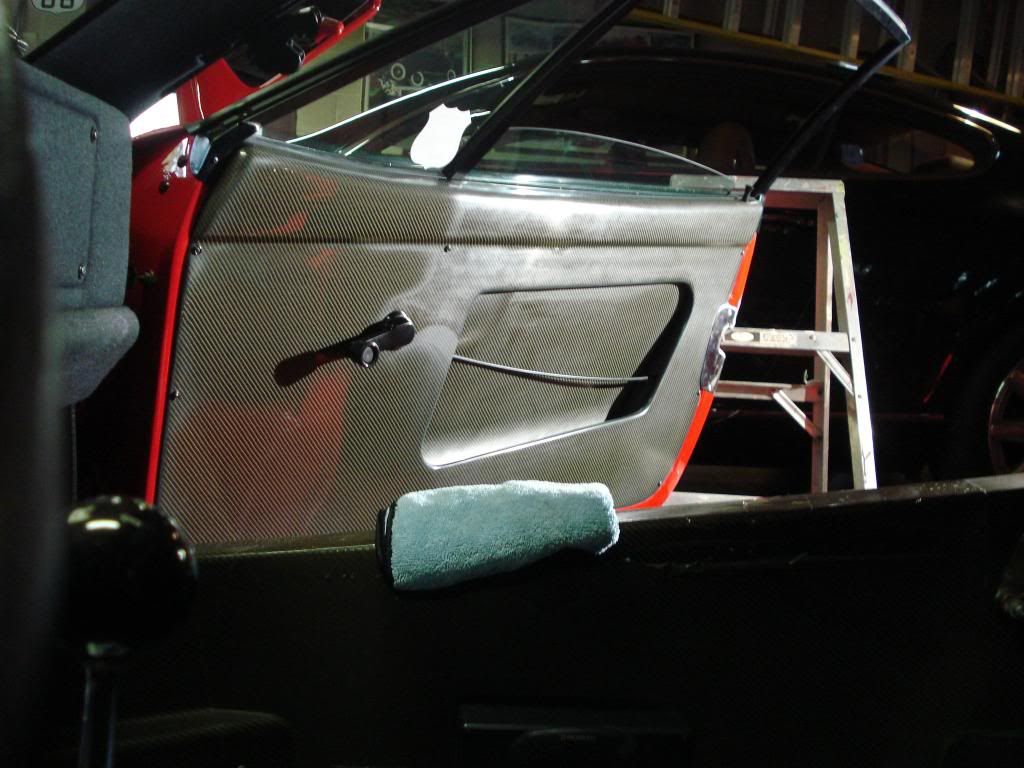 Much, much better
While the buckets were out I could attend to their backs, the seat surface, the tracks etc. Having them out gave me a huge ability to full cleanse them- being a 20 year old well used seat....materials are delicate- one must understand that precautions have to be taken (again) and remember that originality is important- some things are better left alone!
The area on the headrest portion of the driver-side bucket seat had a small portion of the fabric stretching due to use- gluing the area is certainly not an option- our solution? Matching fine thread was used by a seamstress to sow the portion as best as possible
What the seat should look like: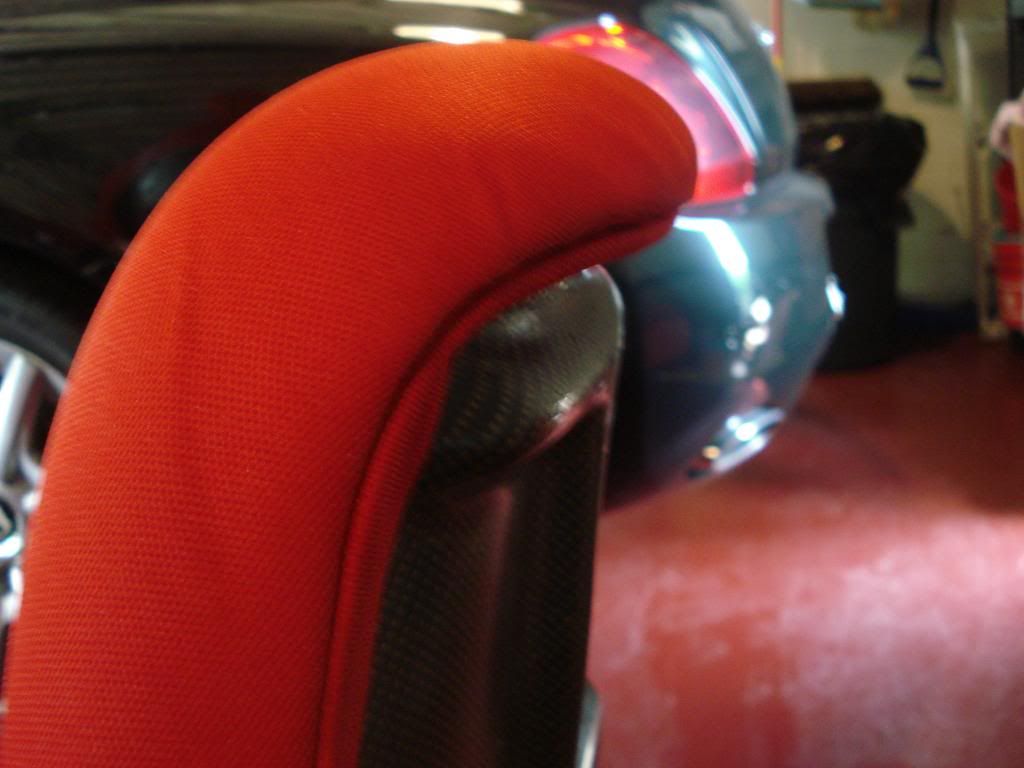 And what it presently looked like before being sowed to match- obviously glue had once failed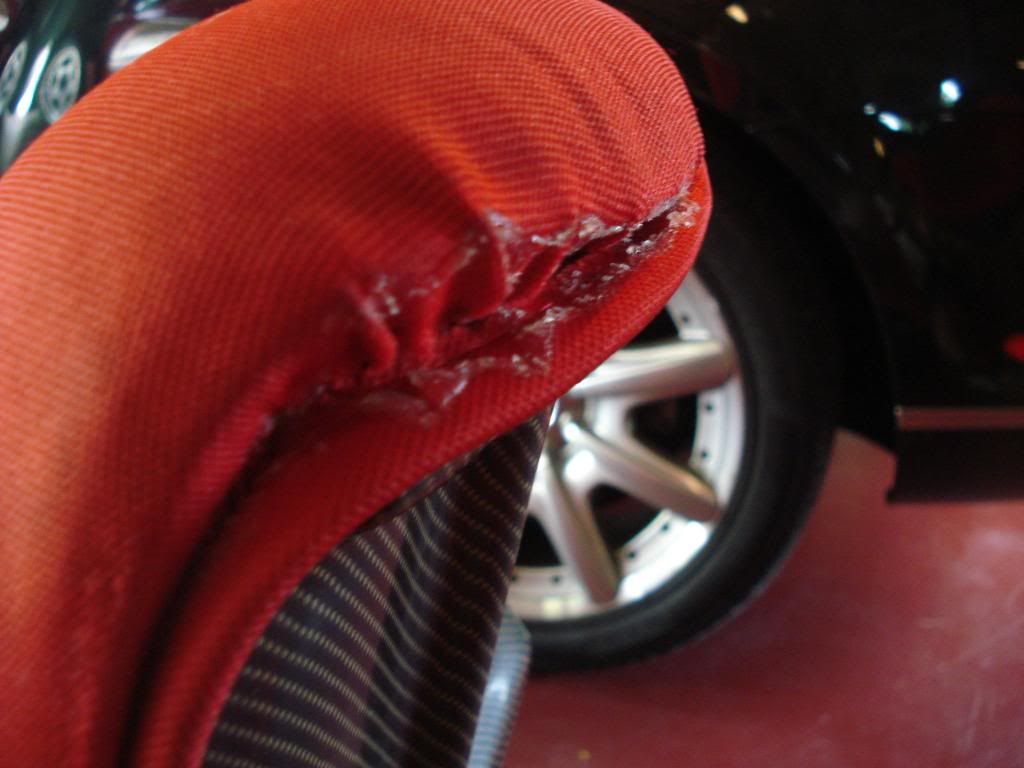 See after shots later on in thread for the final results!
Interior hard surface areas were gently wiped/ brushed down with APC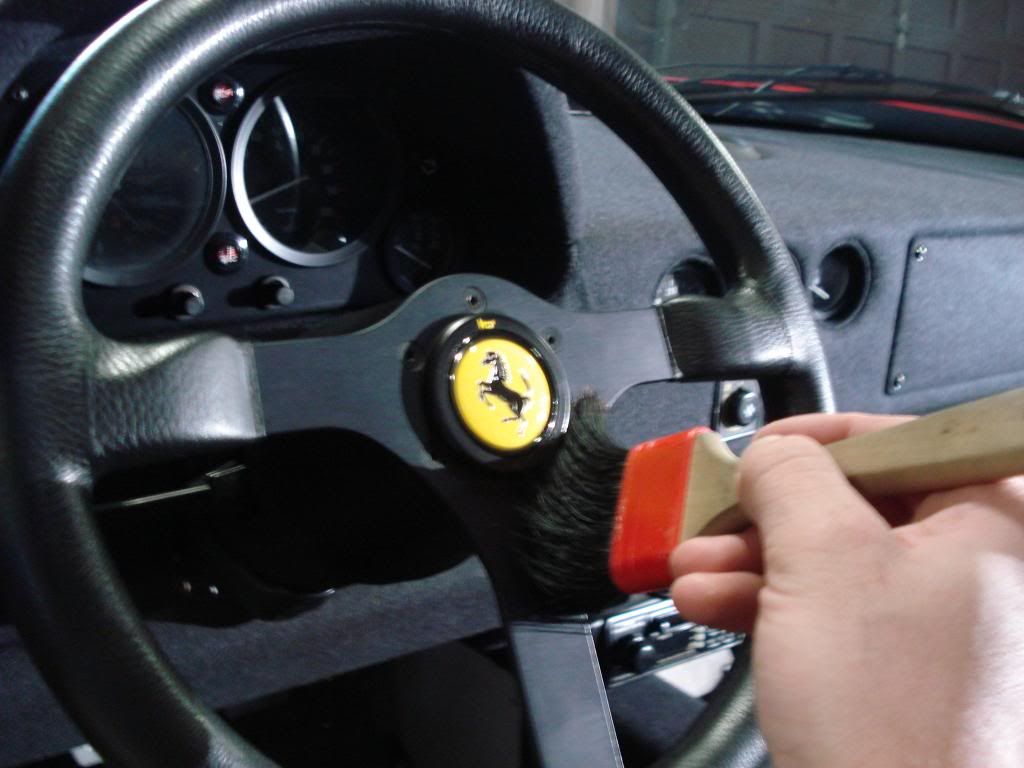 The Metal gated shifter was removed and hand polished
Before: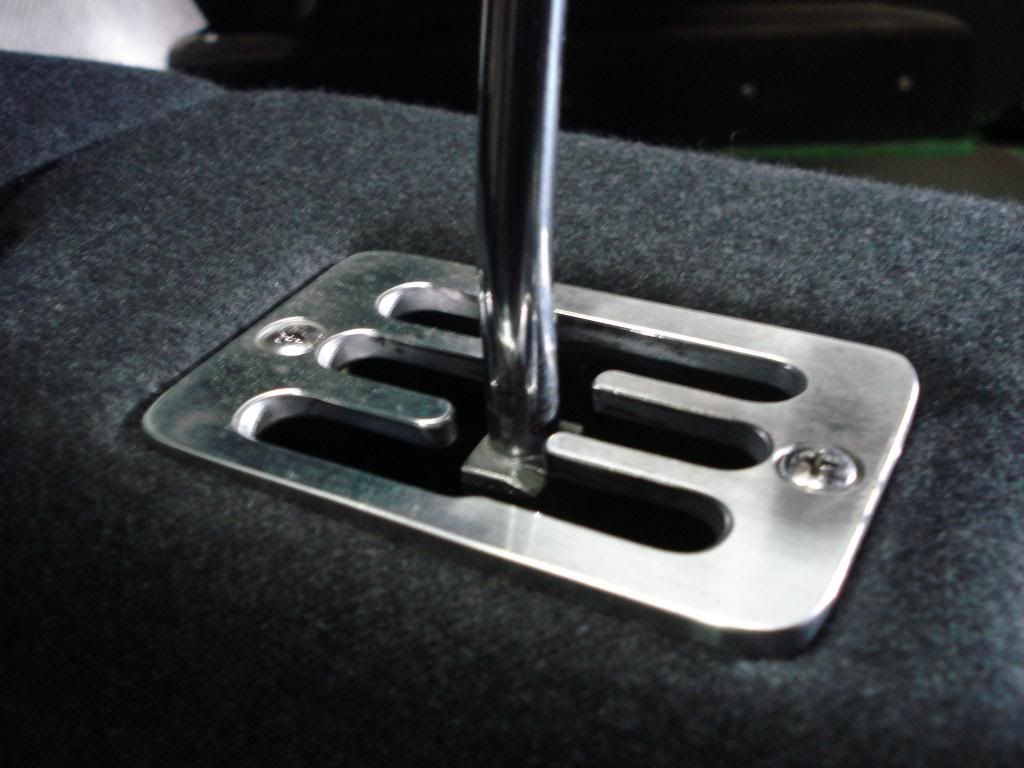 Notice the split difference from right (after) to left (before)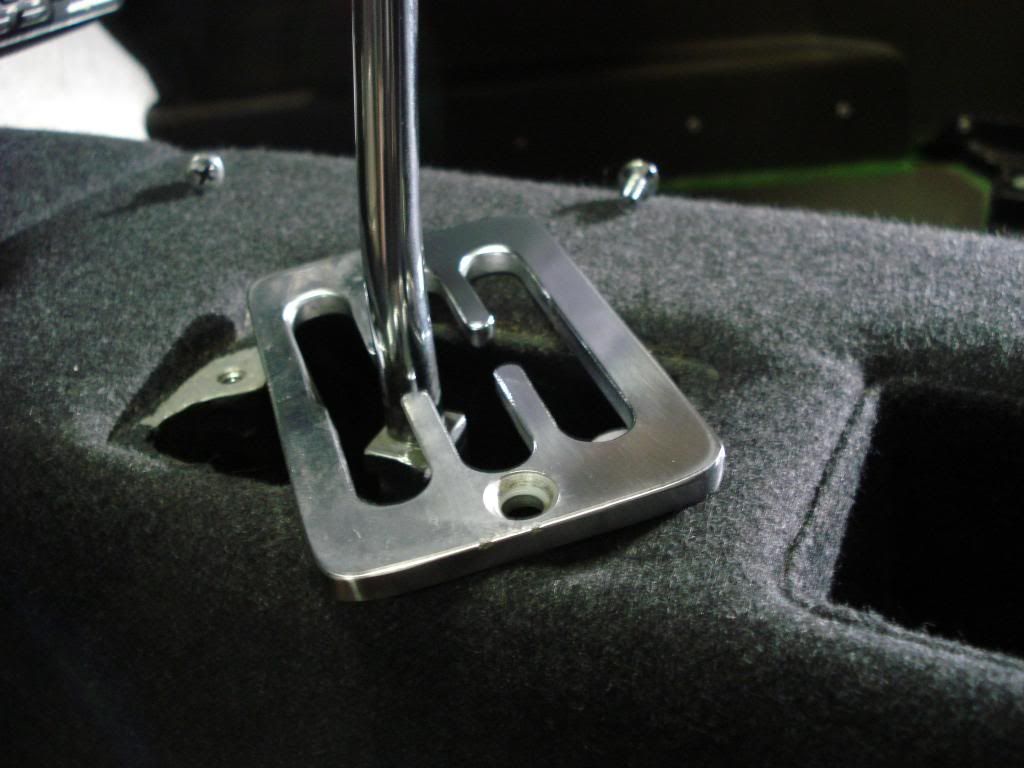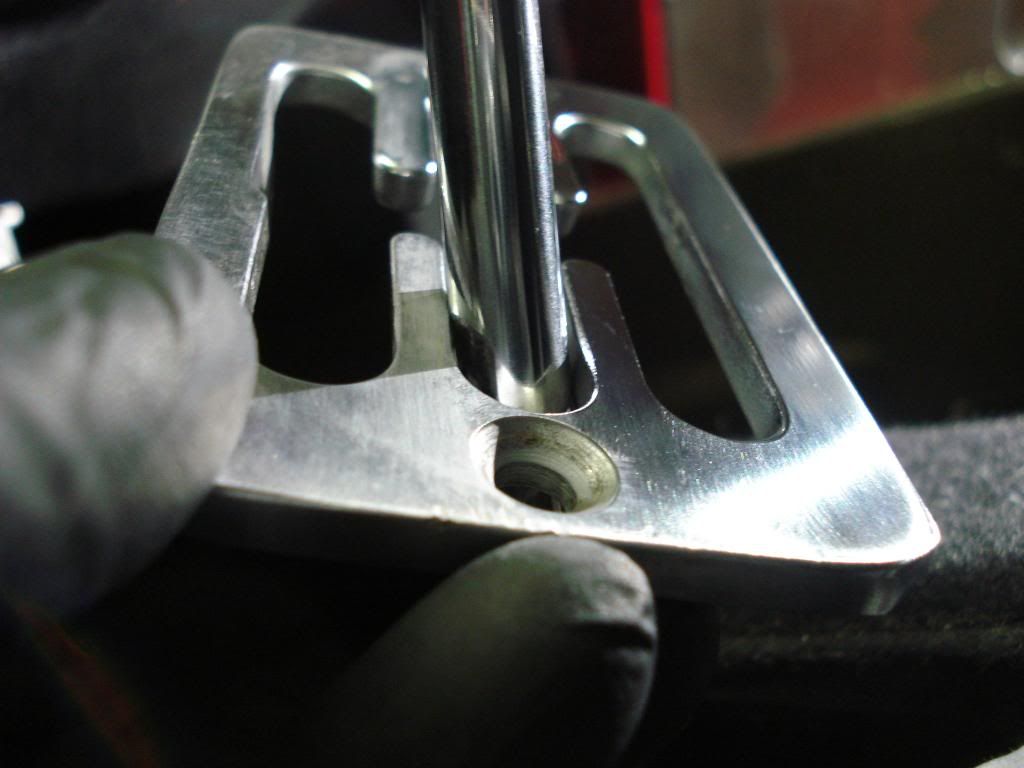 Reinstalled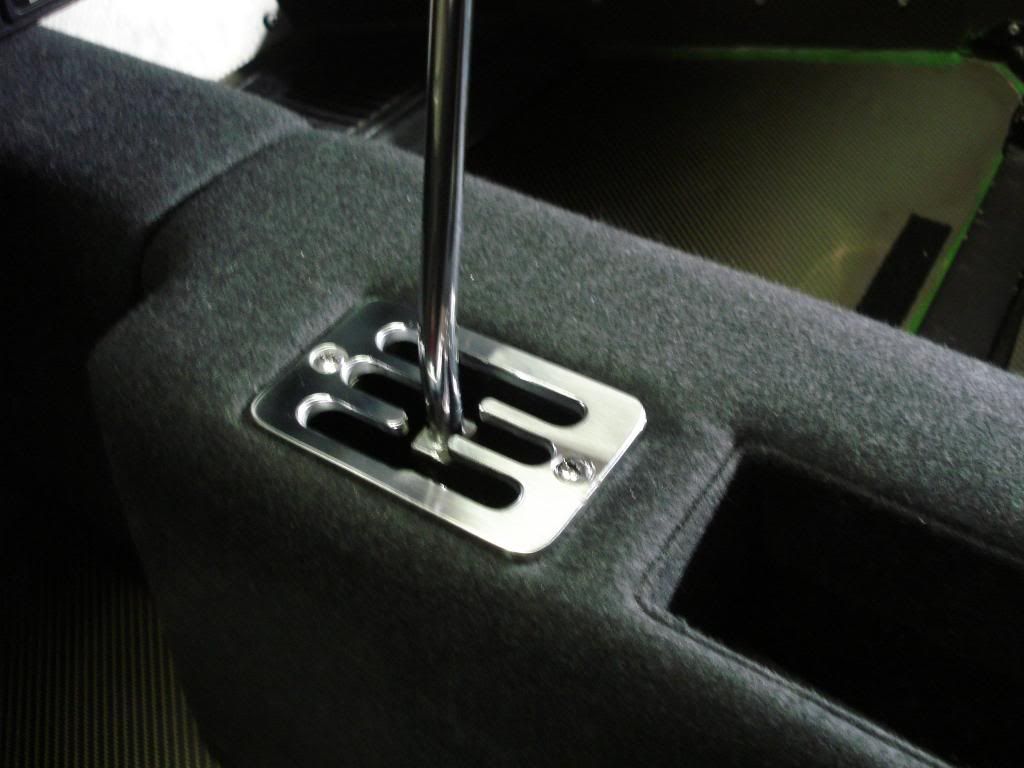 Quick shots of the finished interior before reinstalling the buckets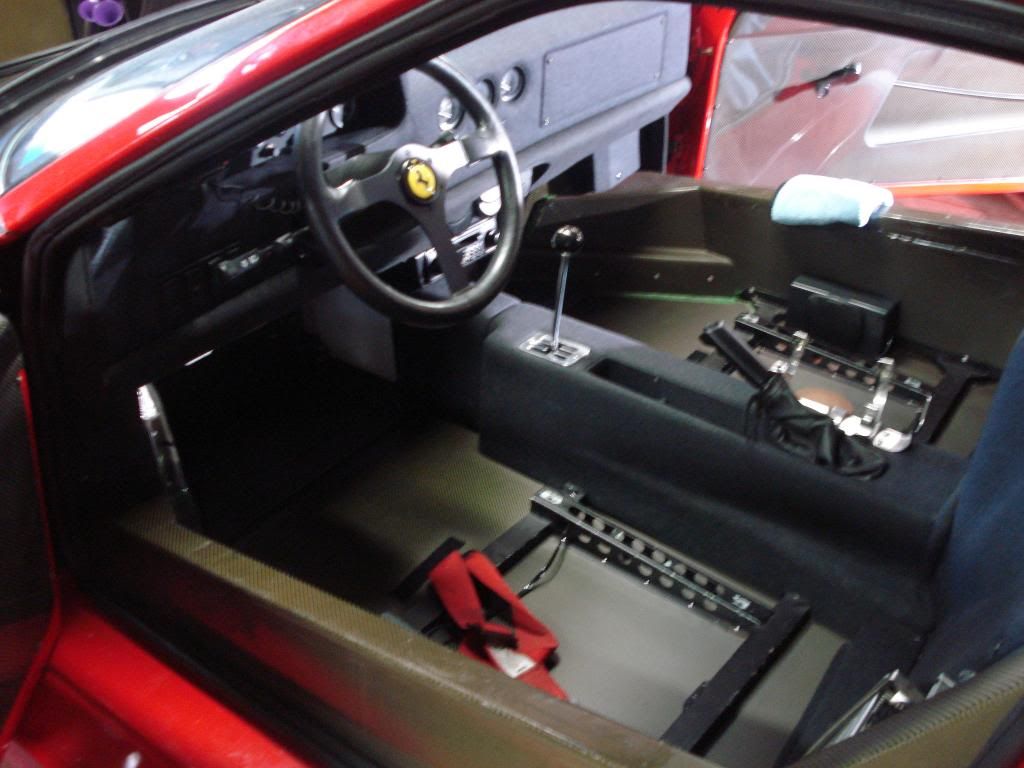 Bucket seats were then reinstalled and then the buckets themselves were attended to.....
Before- 
Slight but noticeable discoloration 


Cleaning the buckets- gentle agitation with a boars hair brush/ damp MF towel with heavily diluted APC formula helped quite a bit

Finished Interior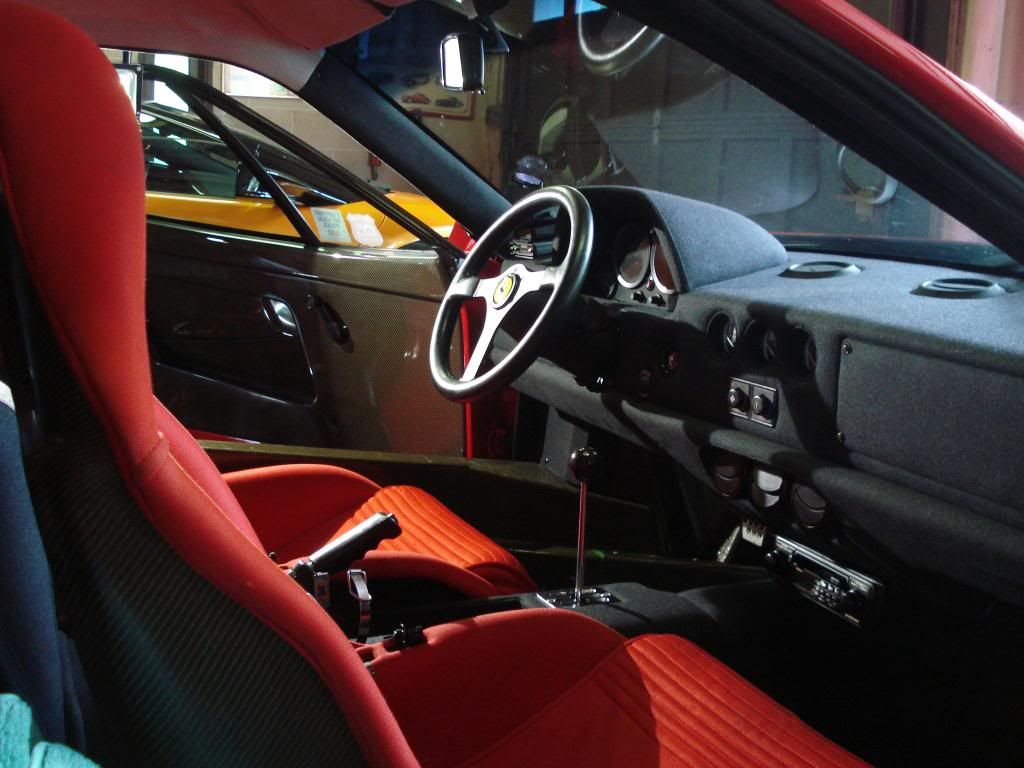 _____________________________________________________________________________________________________________
Next up-
The Engine Bay
The rear Lexan cover allows everyone to see the business end of the 40- its Twin Turbo V8 and when the entire rear bonnet is in the up position- the little details count and many noticeable pieces on this 40 were heavily soiled and needed to be cleaned and revived.
Just for reference- the rear bonnet- (without the Lexan piece) costs nearly $50,000...unpainted. It also weighs A LOT more than one might think- making any job underneath it feel like you are a mouse underneath a rat trap. For reference....myself documenting and hanging out underneath the carbon piece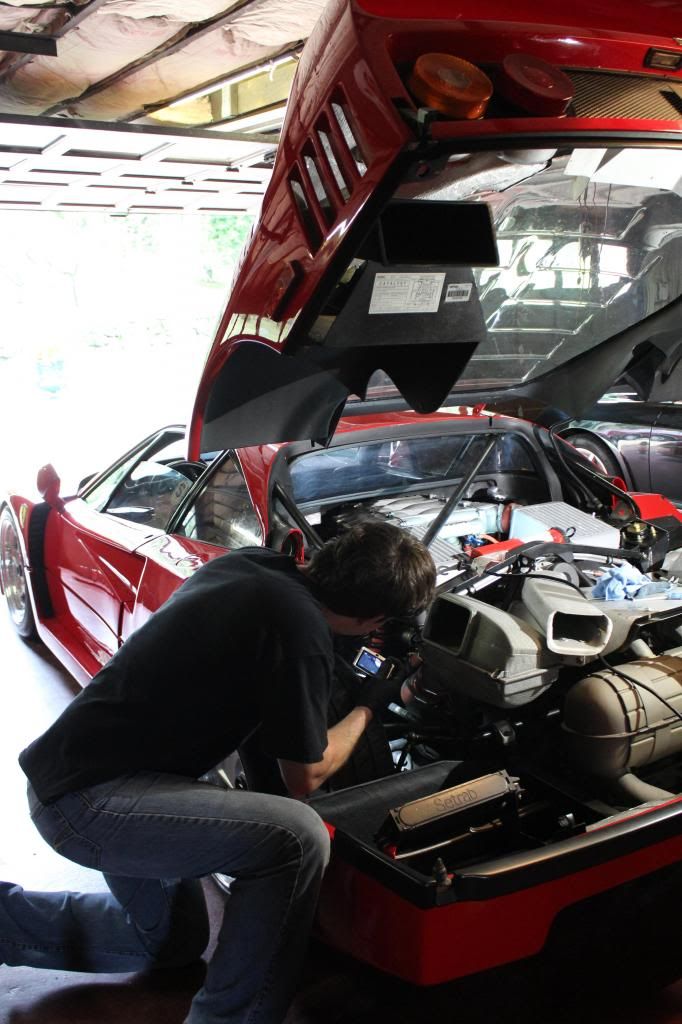 So, for added stability and safety measure I placed an adjustable metal pipe next to the pencil thin post just in case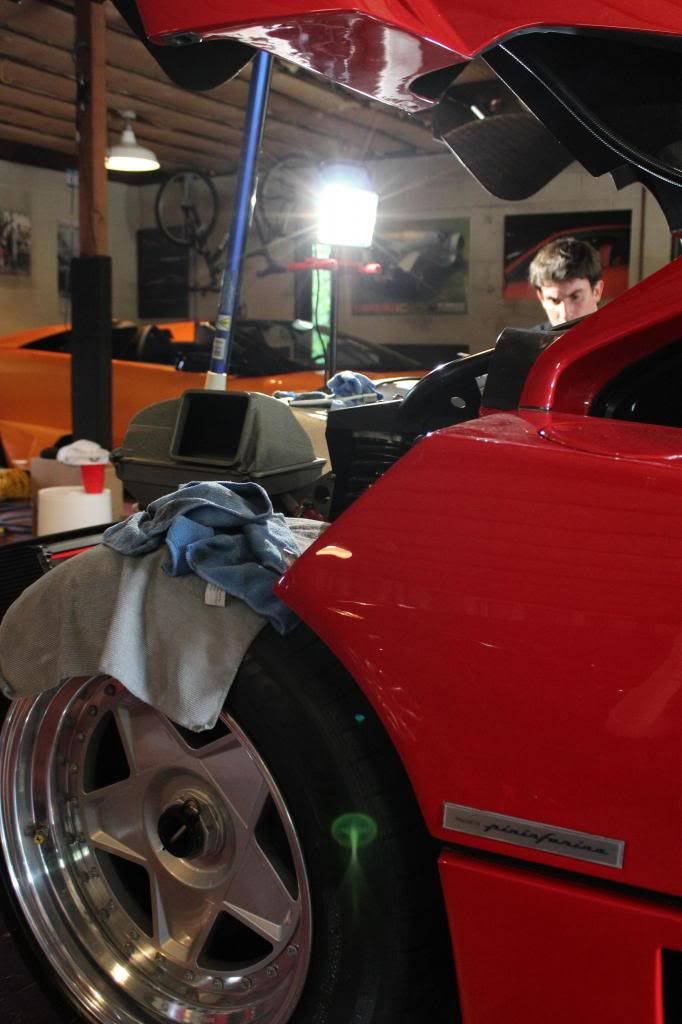 The aim of addressing the engine bay was to take 1-2 days to hand clean every reachable area possible- then to properly protect/ treat all rubber silicone areas etc.
Cleaning was performed with 2 different ratios of APC- gentle and a strong formula which I pre-mixed- agitation was performed with two different sized foam swab sticks and a ordinary tooth brush
Befores-
You can see soil on the side of the intercooler boxes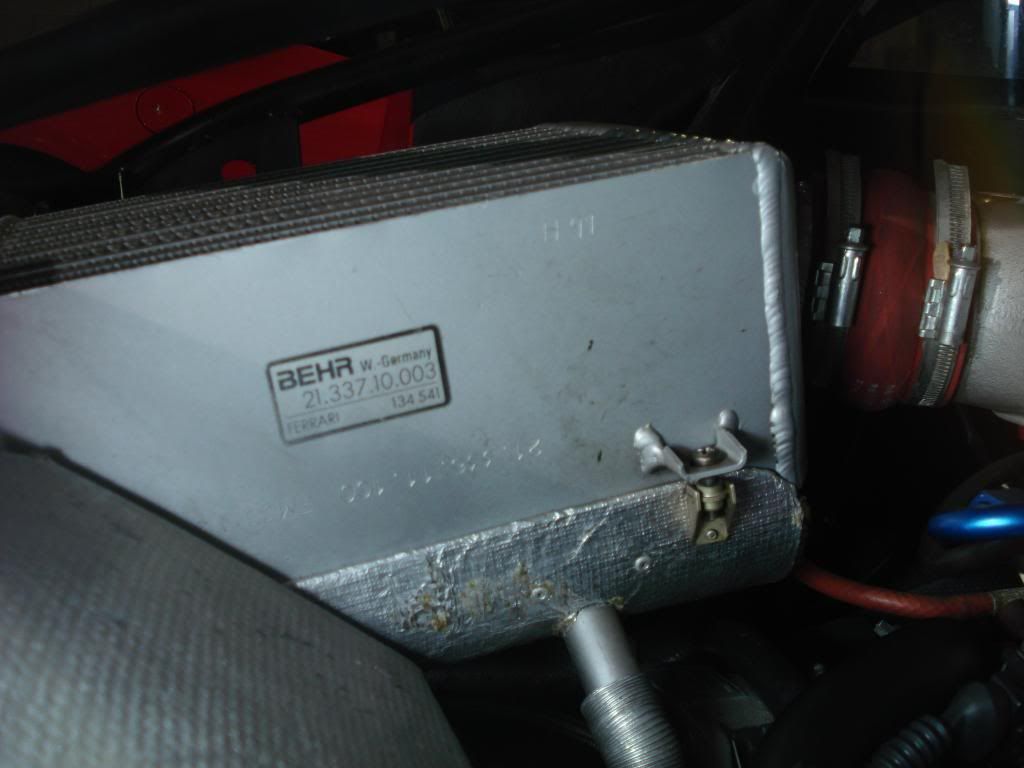 Dirt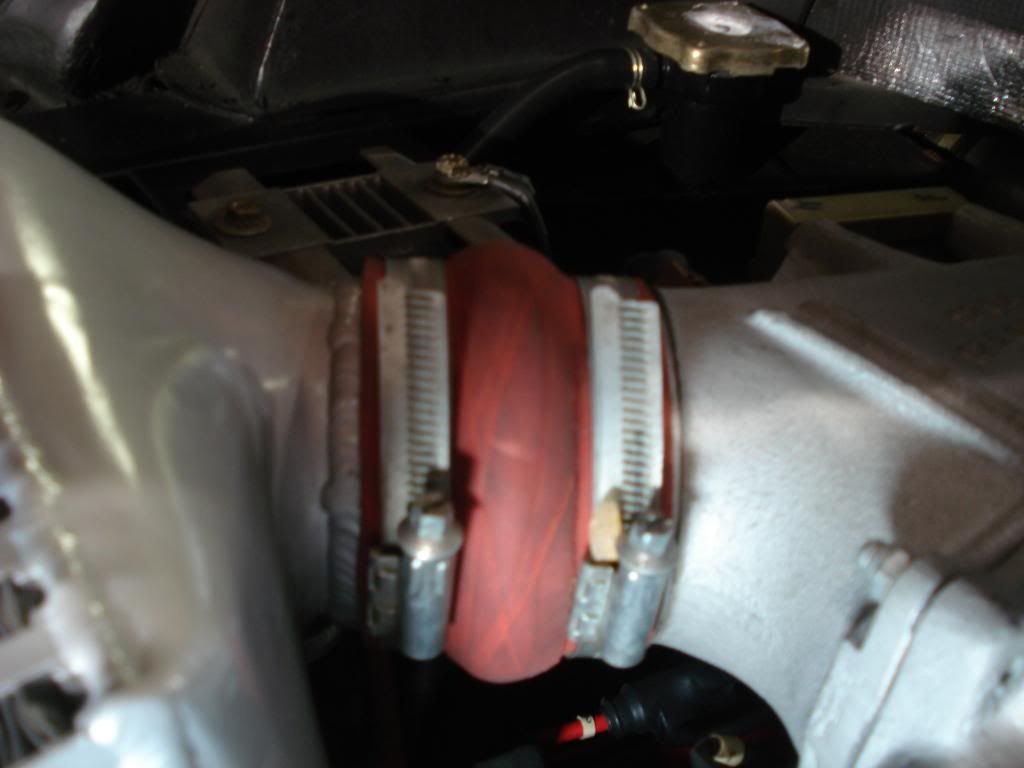 Tons of dirt, grease, oil etc on the shocks, coils, frame, A-arms, suspension compenents- all hand cleaned
Soiled silicone items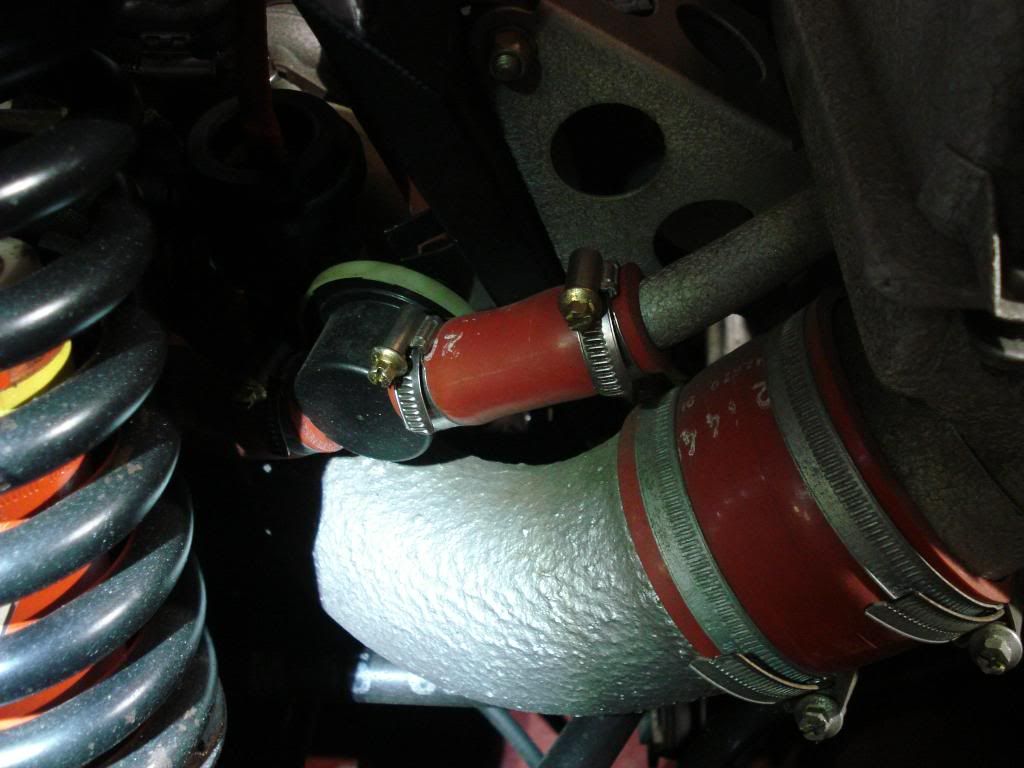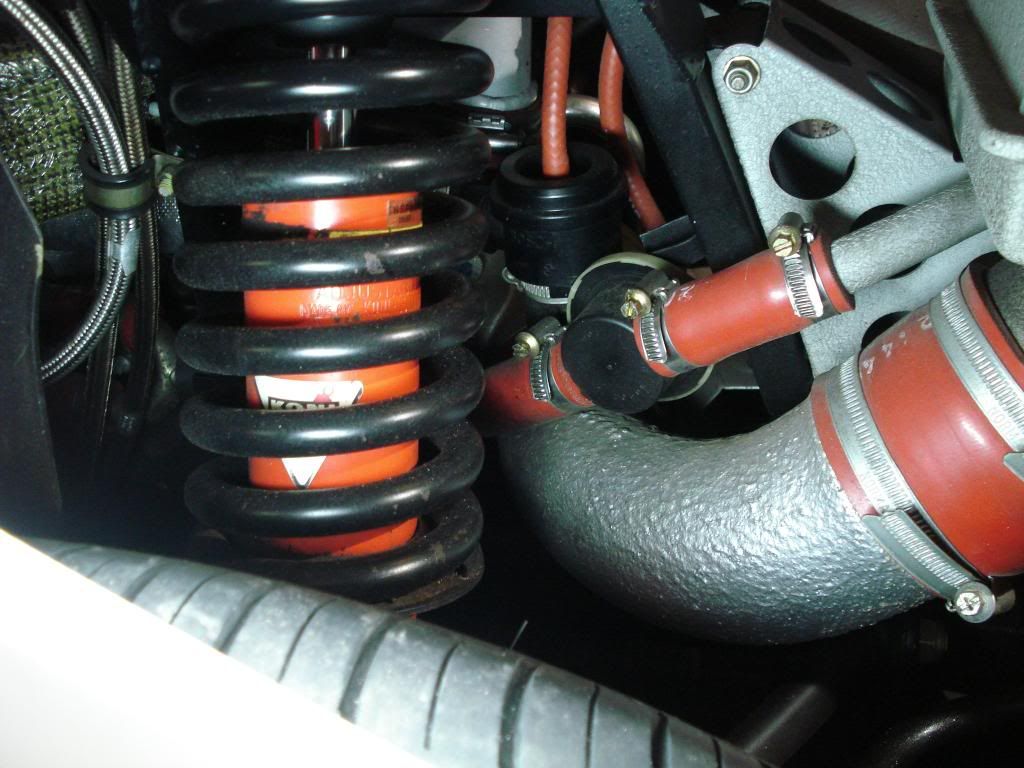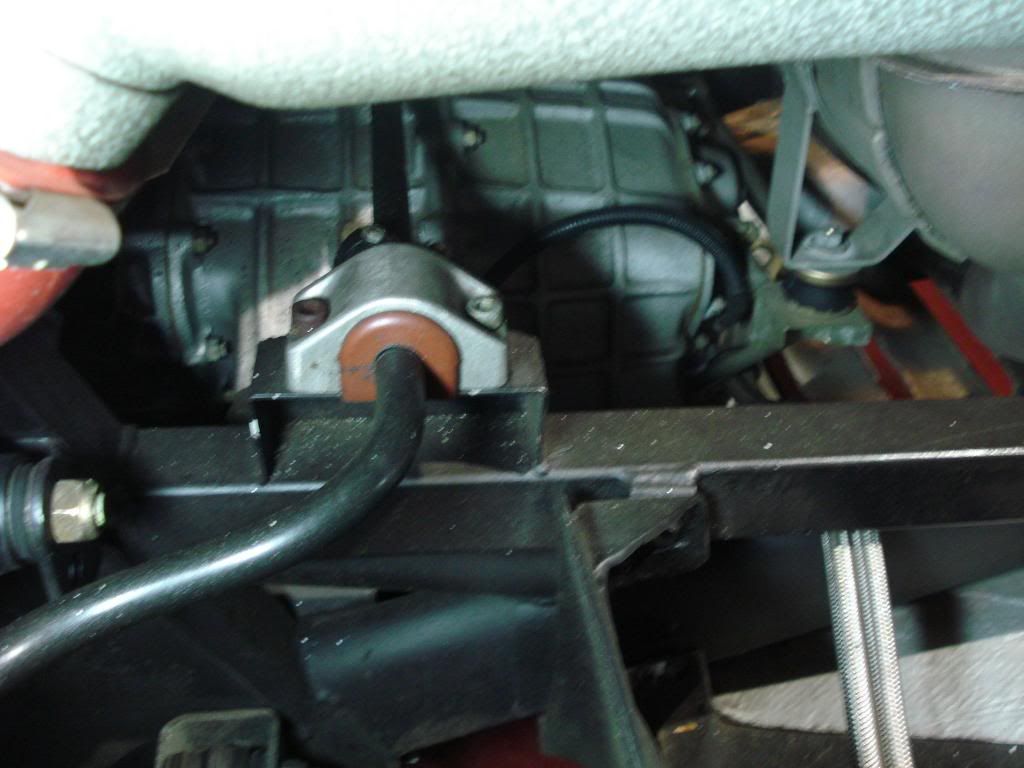 Getting in there by hand- had to keep the original stickers- caution taken here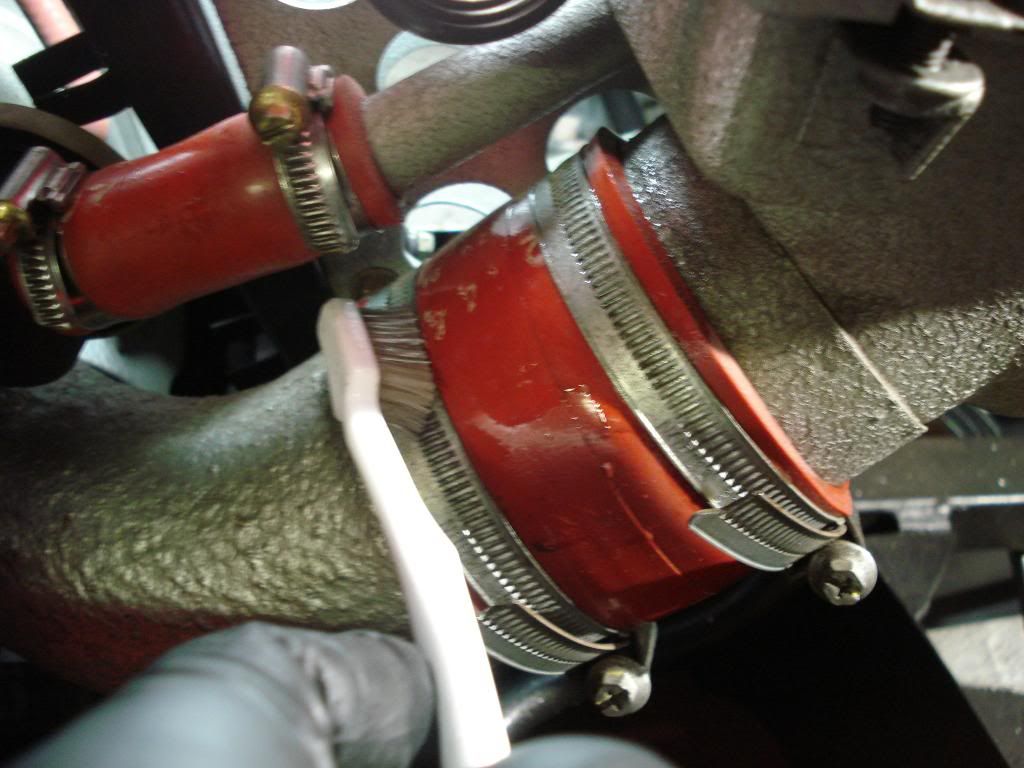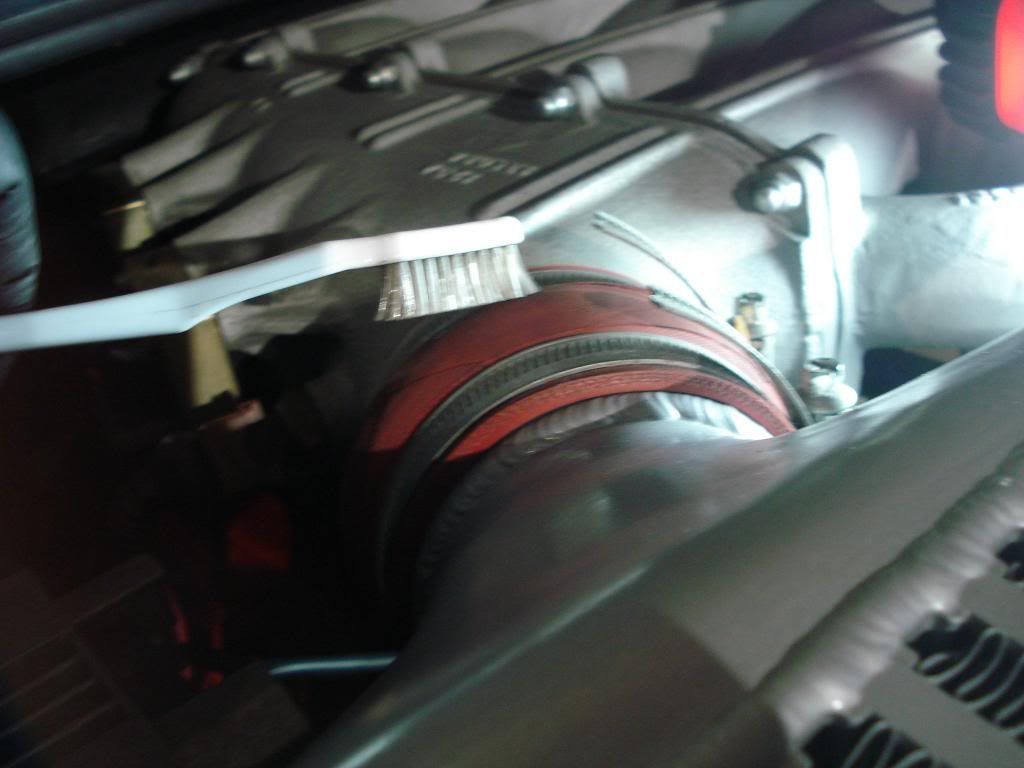 Some in process shots- needless to say my back was quite tweeked after the long hours spent on both the engine and the lexan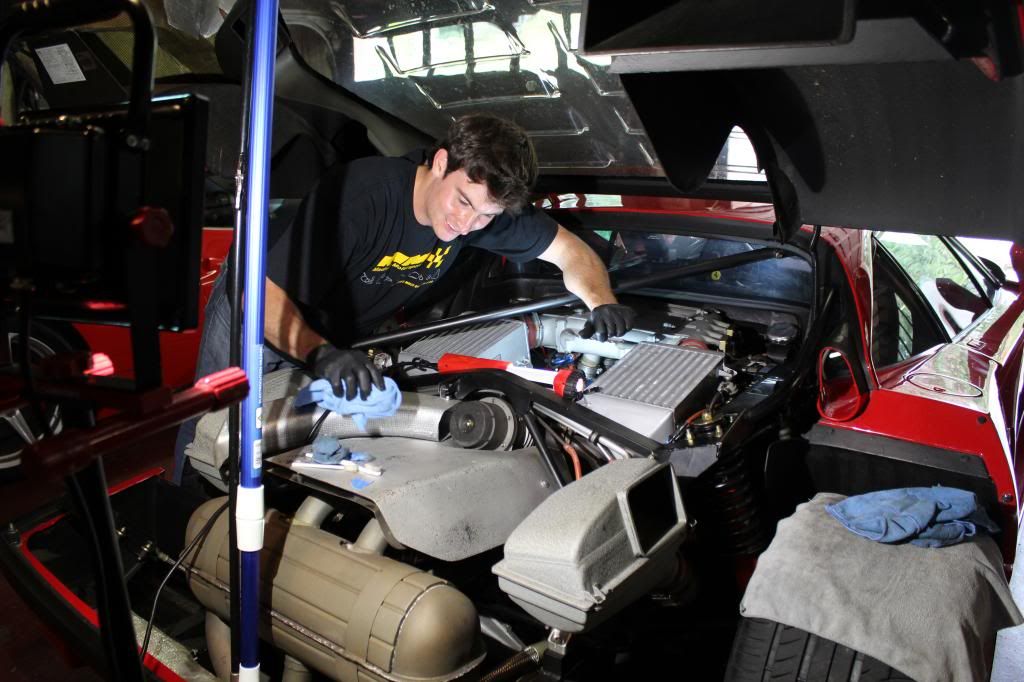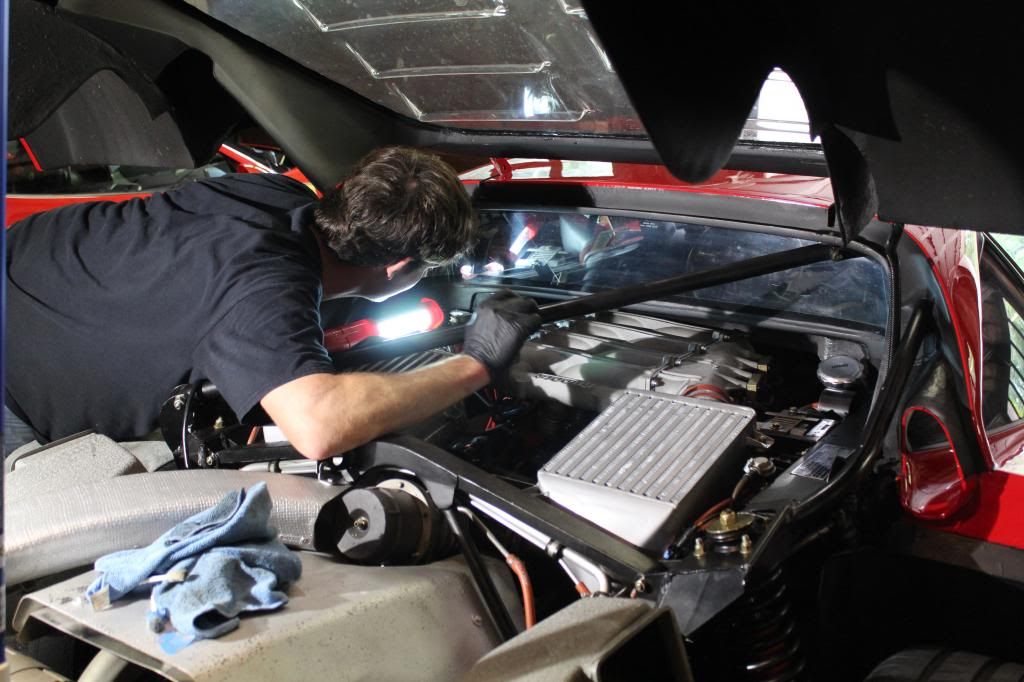 All silicone/ rubber items were then coated twice with a healthy dose of 303 AP
While trying to maintain and leave as much "petina" and originality as possible, once piece in the engine bay NEEDED to be addressed and was a large eyesore- a heat shield.
Notice the chipping- the paint was so fade and had gone through so many heat cycles it simply came off with the slightest touch.
Removal and reinstallation was slightly difficult as everything in this engine bay was (as usual for Ferrari) very tight - all hardware was of course bagged and tagged
Upon reinstallation- new hardware was ordered an used
Piece was removed, properly prepped, and coated multiple times with the closest color matching high heat paint- I was very happy with the end result and overall improvement on the finished engine bay
Removal of the aged shield revealed the under portion- a chrome heat shield which was oxidized and full of dirt- removal of the metal piece allowed me to properly polish this piece by hand!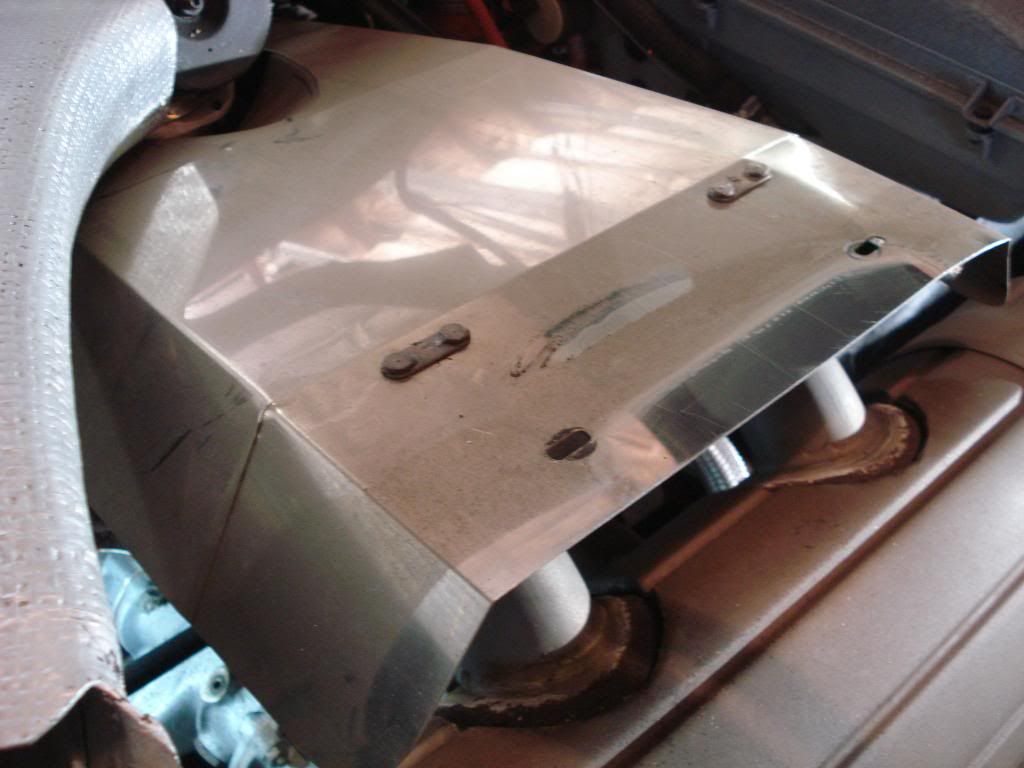 The intercoolers which take up a lot of visible space in the bay had numerous coils which were bent- this was very noticeable and detracted from the overall appearance, so, to wrap up the engine bay I took a very fine needle nose plier and spent roughly 45 minutes per side to bend them back into straight alignment.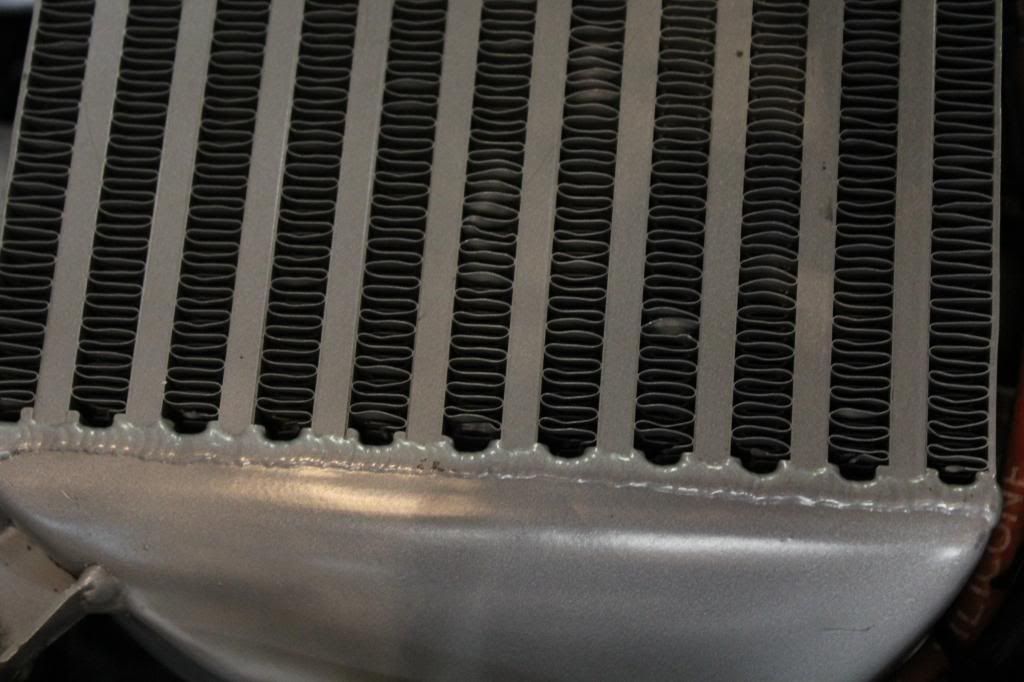 Next up- while I still had the bucket seats out (at this point) I was able to attend to the lexan window inbetween the engine bay and the cockpit
Being 6 foot 3 this was a rather tight fit.......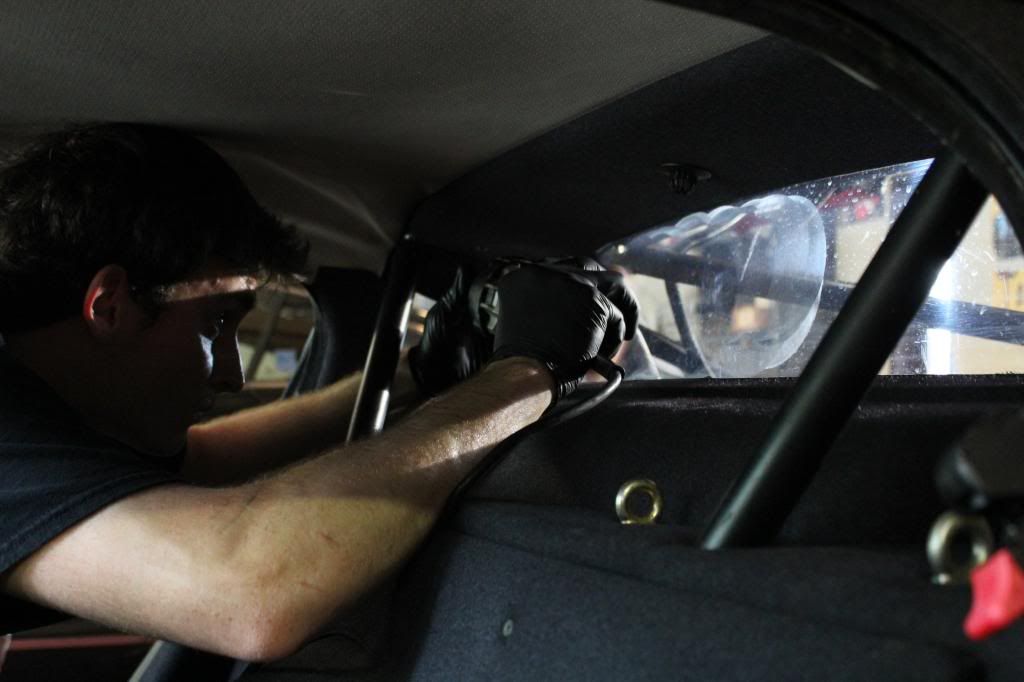 And the first of many times laying across the engine struts- you can see the haziness and marring on the left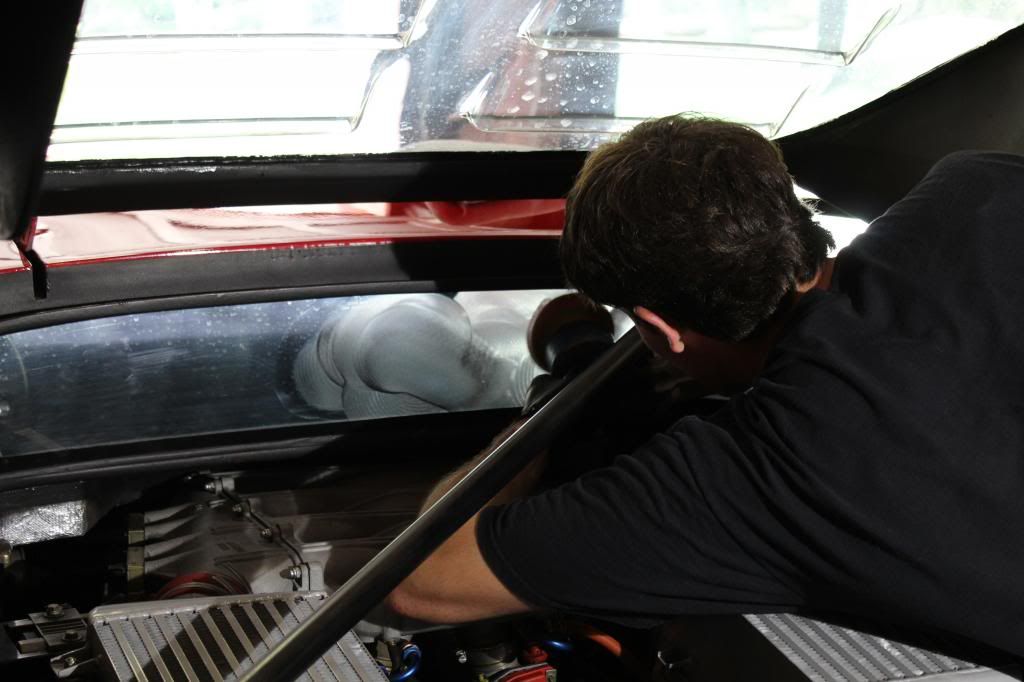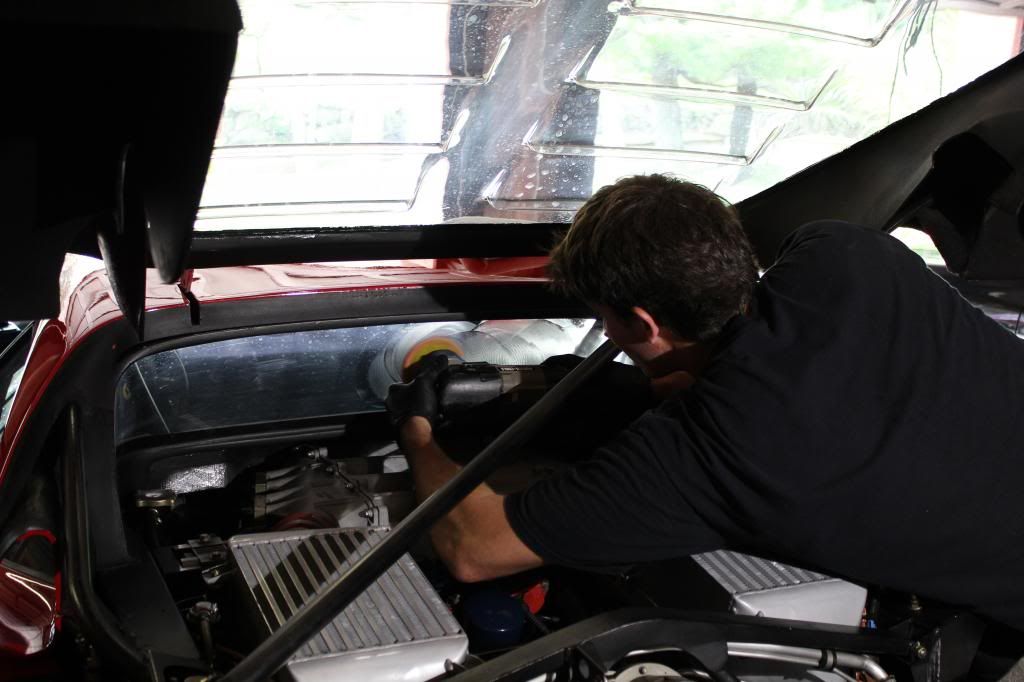 If you look carefully you can see a split difference between right and left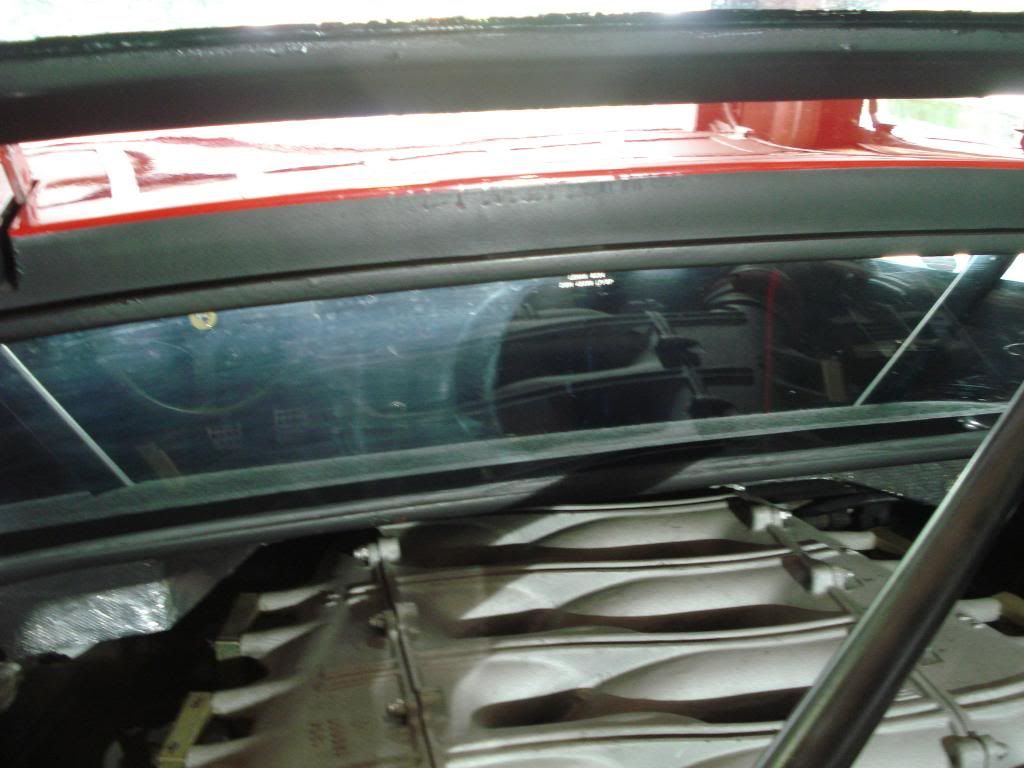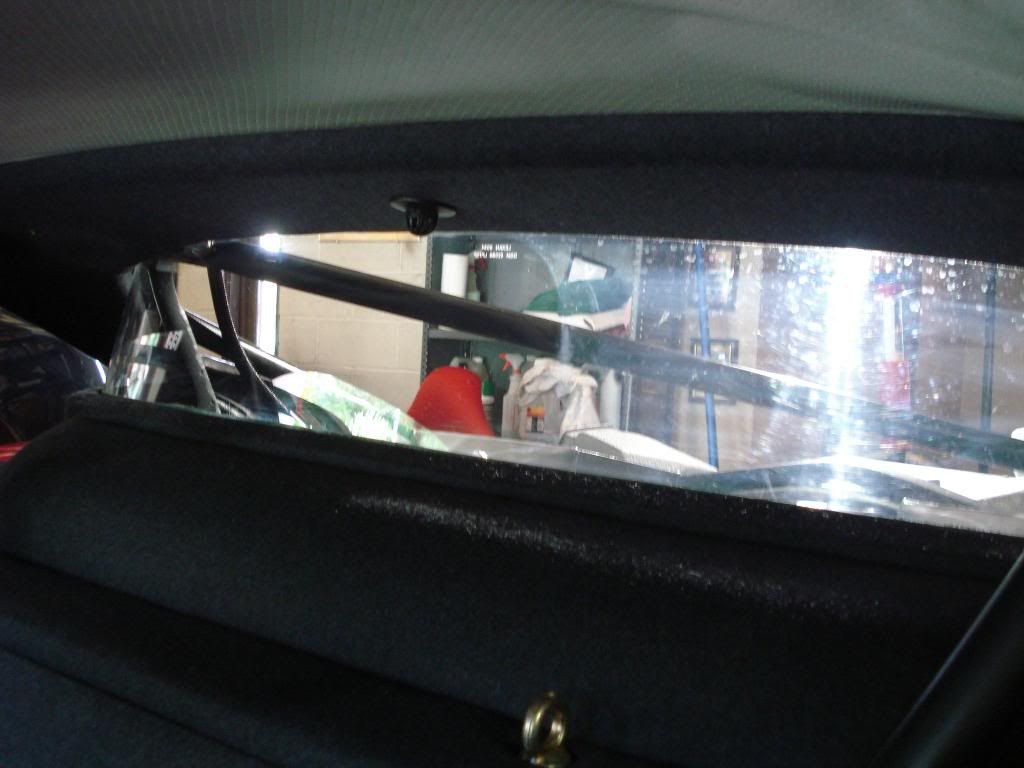 After the seat were reinstalled, interior, engine bay all wrapped up, the 40 was then pushed out into the drive for its much needed decon wash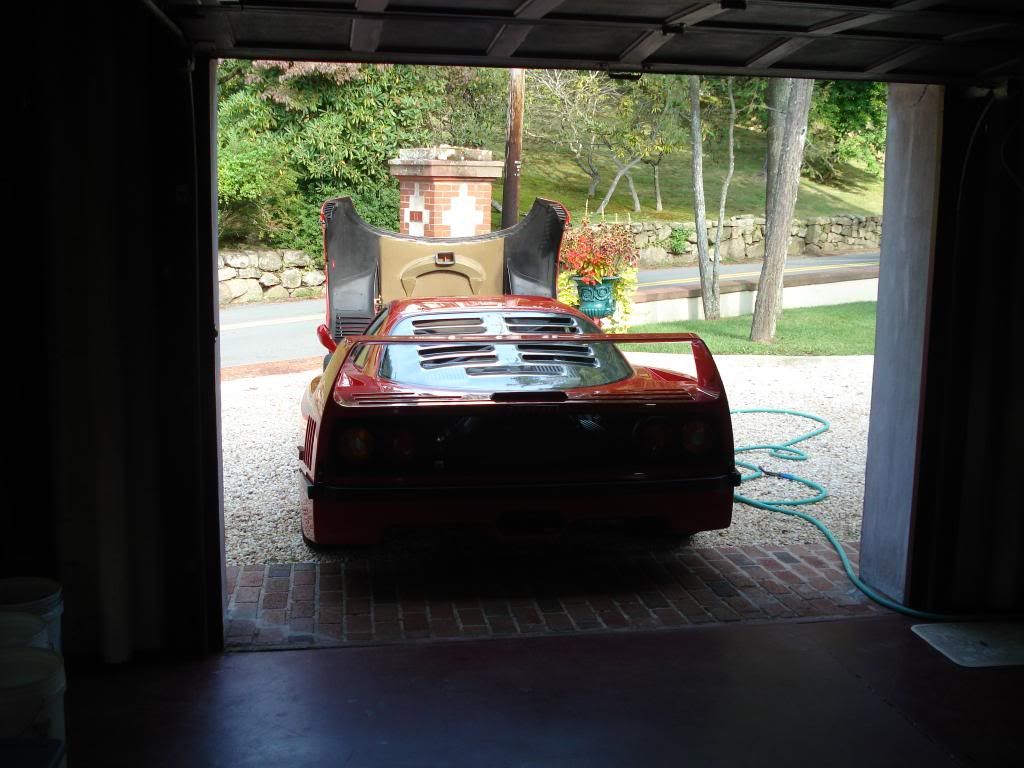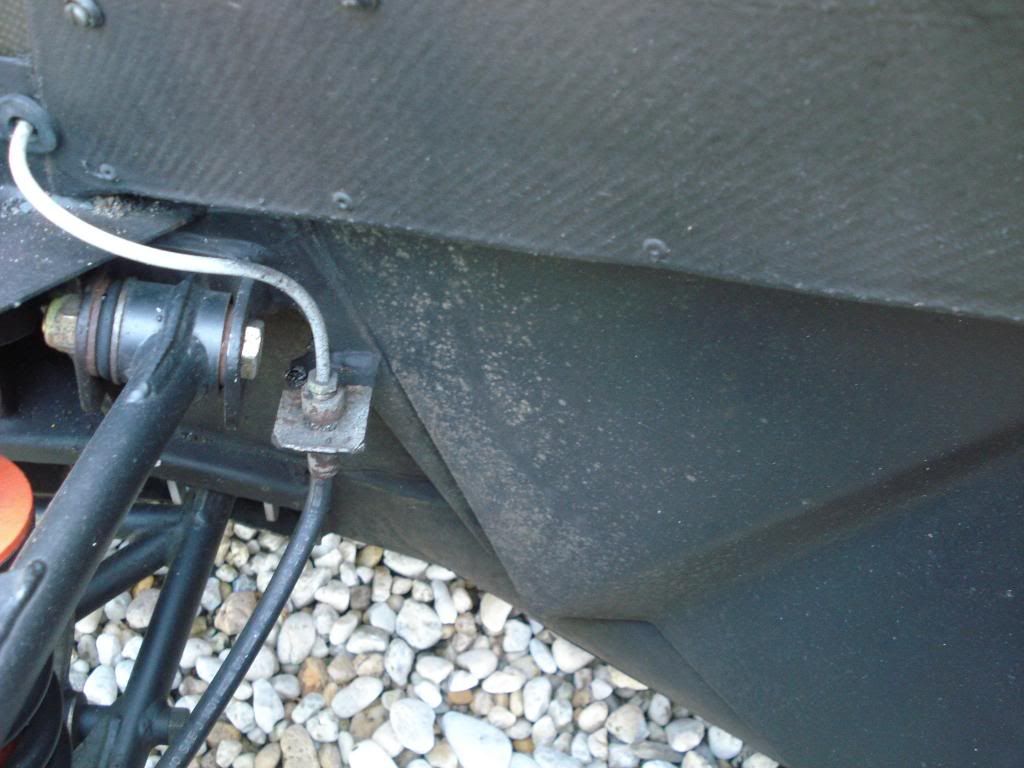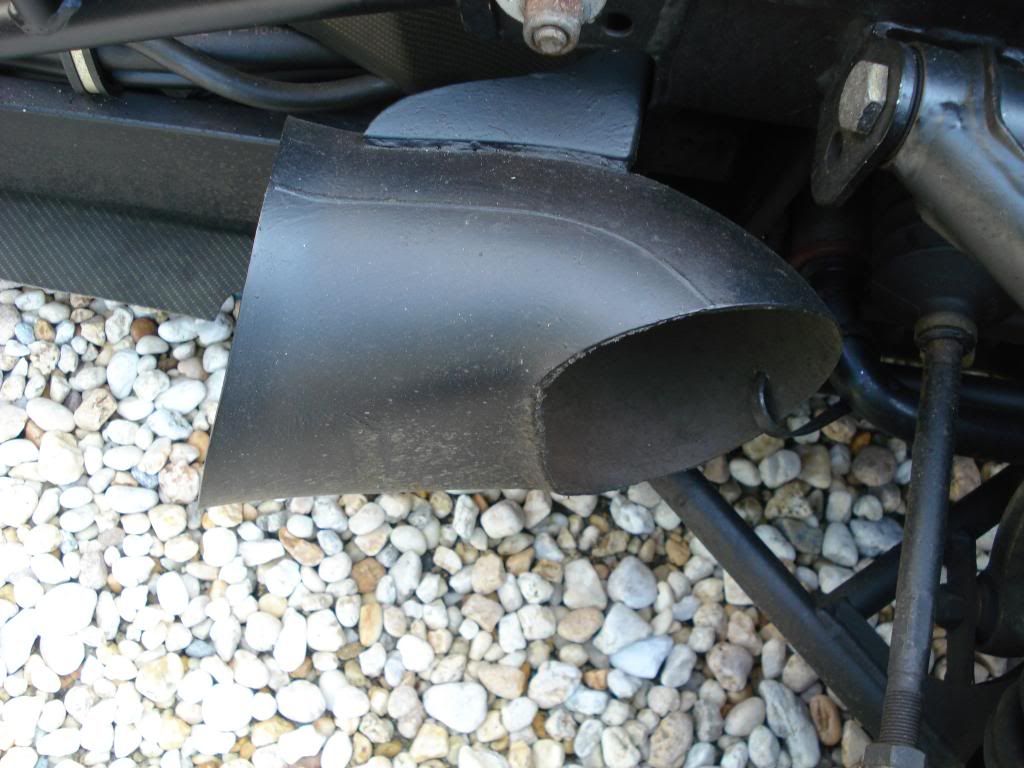 Wheels- from the looks of it the Speedlines were never properly de-ironized or barrels fully cleaned- this became extremely challenging to take care of given the rear meats were a size 335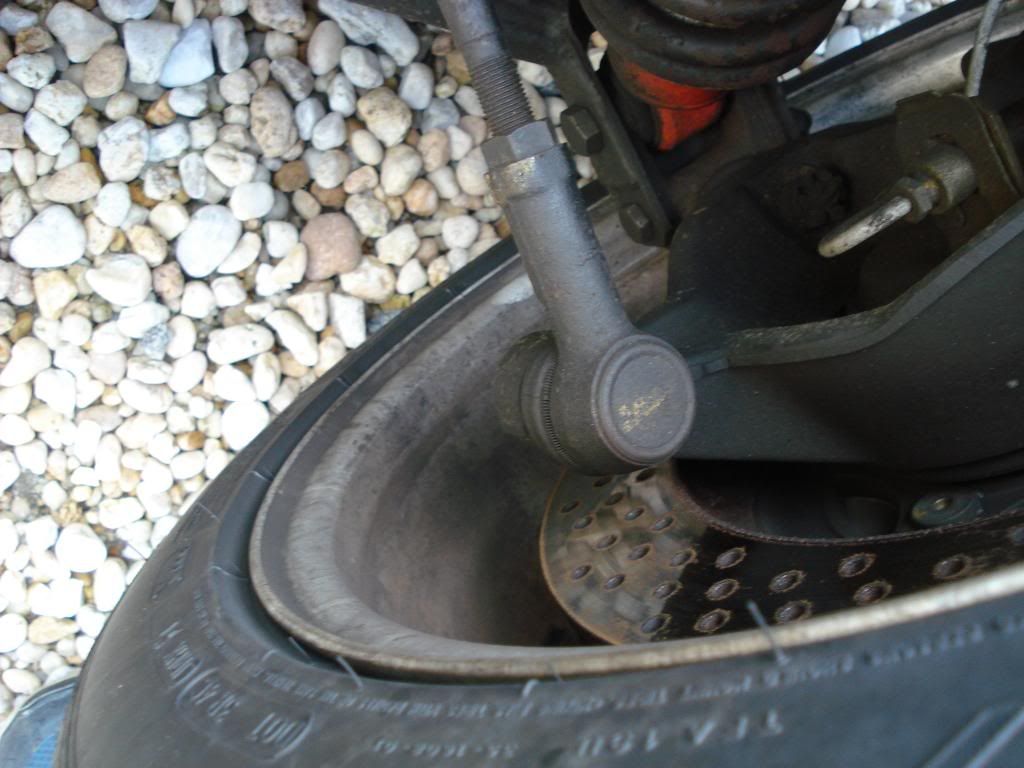 A mixture of Sonax FE/ Ironx + OPT PC was used to combat the years of embedded dust
Wheel faces were brushed down with a boars hair brush- the tire sidewalls were cleaned with APC and scrubbed- later wiped twice with tarminator to remove the built up silicone dressing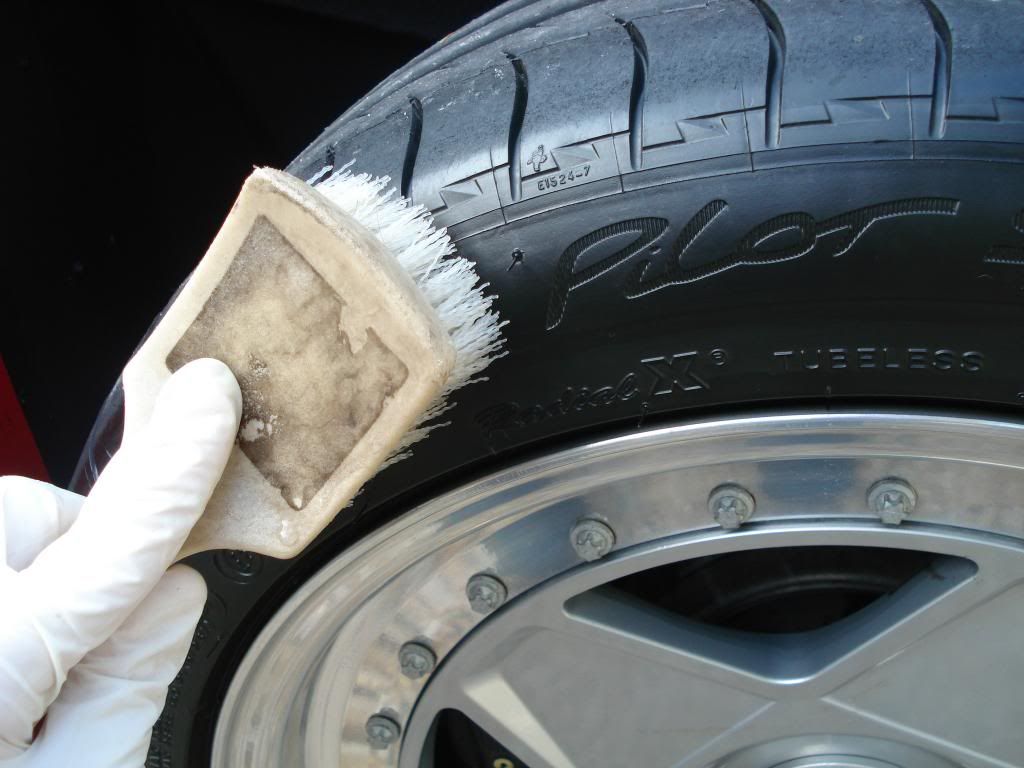 Full decon wash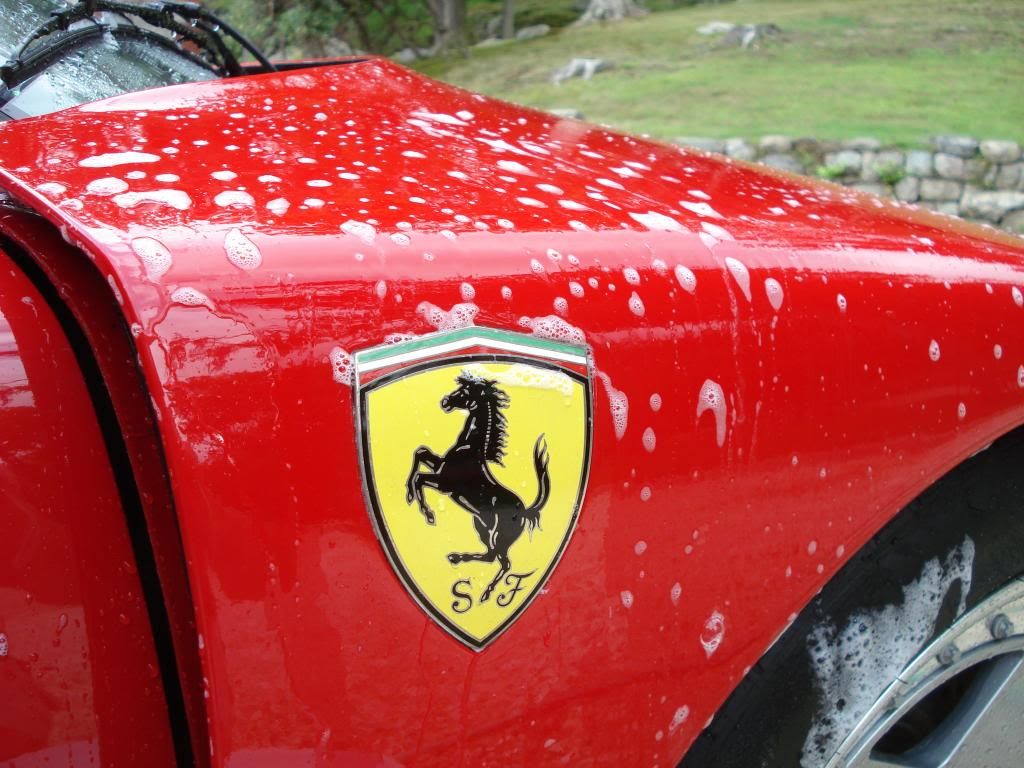 Pushed back inside, blown dry and ready to be taped up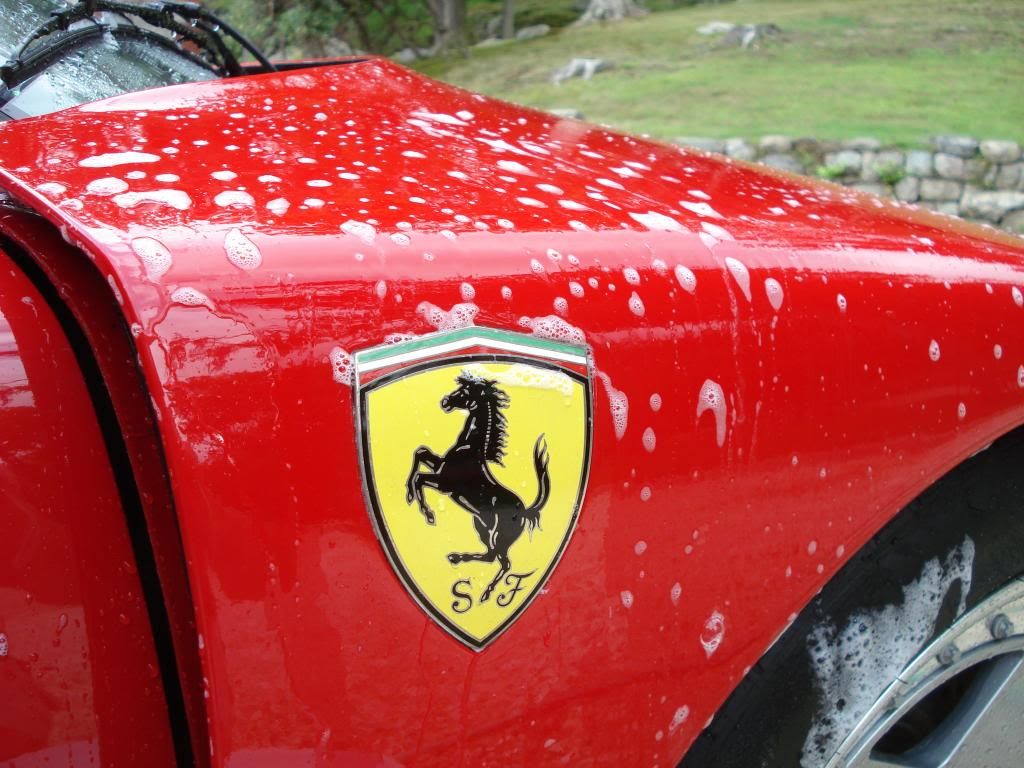 All the under bonnet areas (matte finish areas) were wiped down with a MF towel soaked in distilled water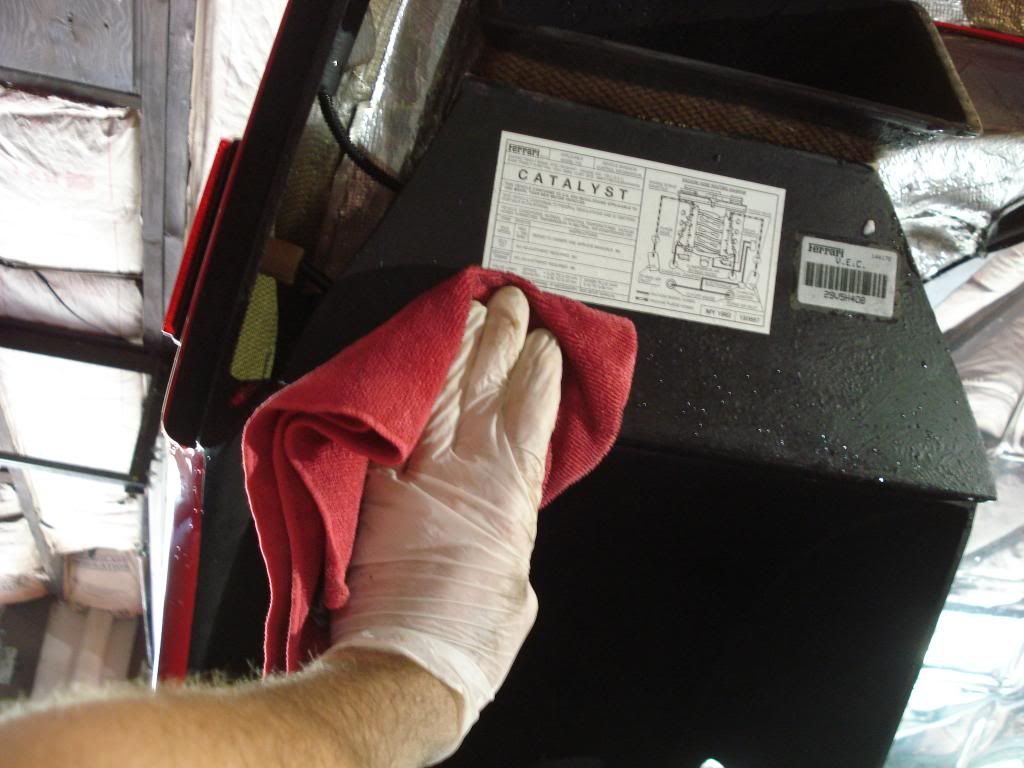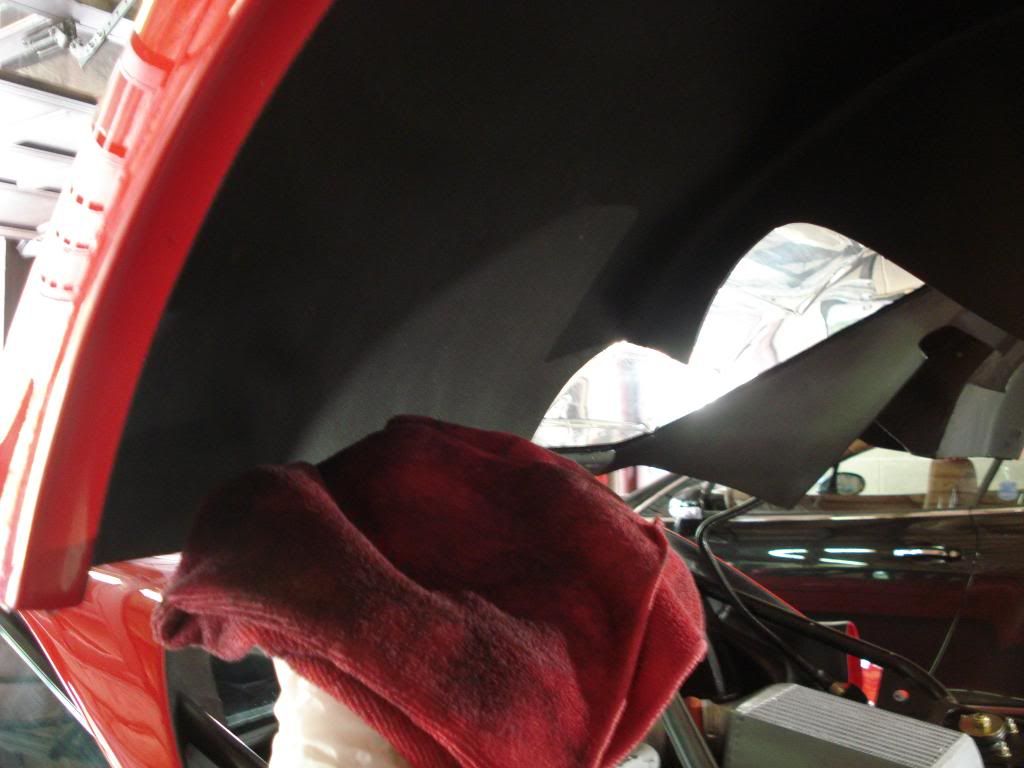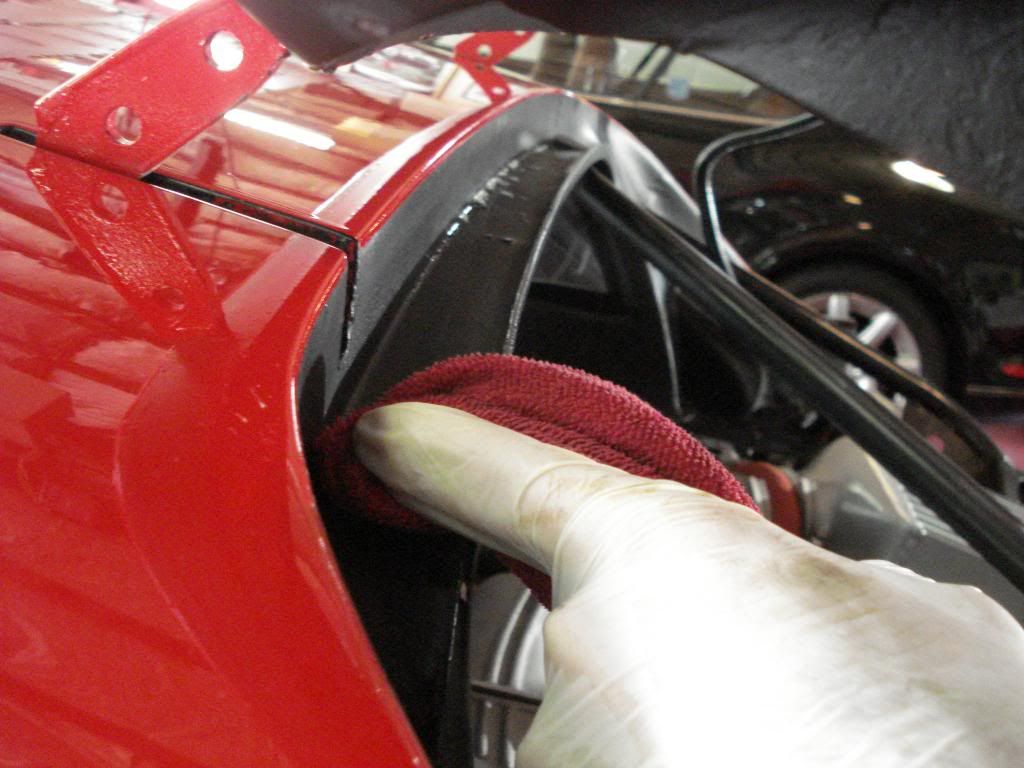 __________________________________________________________________________________________________________
Light refurbishing/ restorative pieces
Being a 20 year old car and being tracked regularly and driven as it should be you can imagine that some of the metal items, especially those that have been chipped, are oxidized slightly. The owner and I agreed that some of these items could be properly addressed and aesthetically improved.
First the front and rear coils had become faint in color and had numerous small areas where oxidation had set in.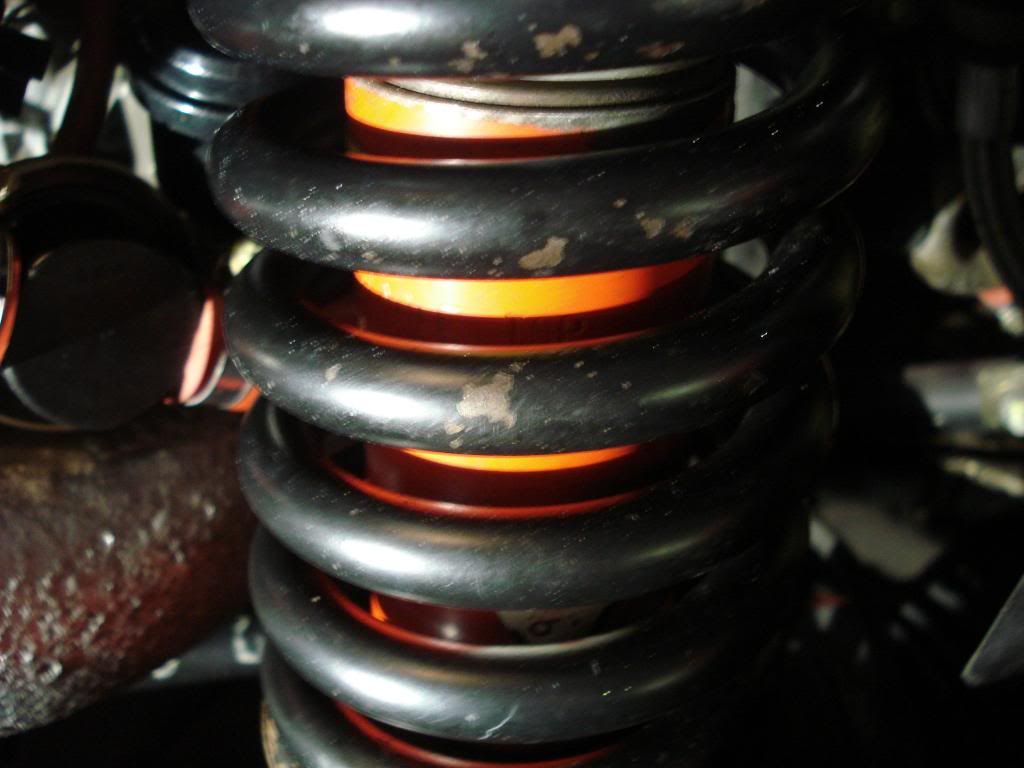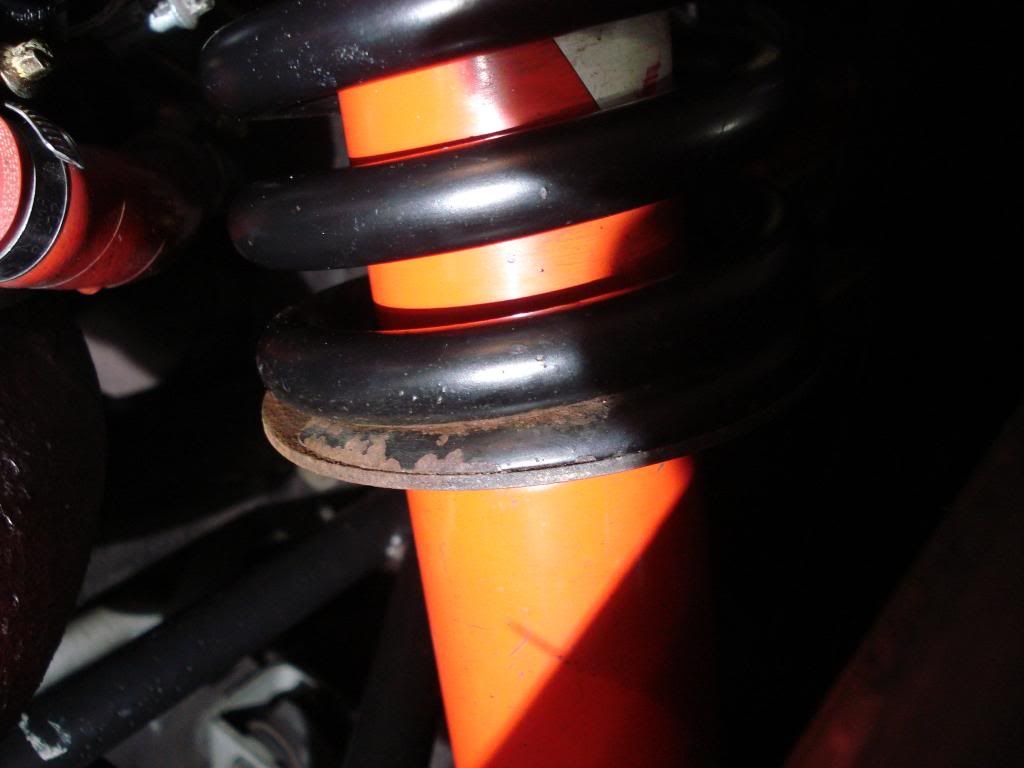 After seeking advice I had sought out a referred paint distributor not to far from NJ who sent me proper paint supplies. Each of the coils was first wiped down with Spies Hecker 7010 to remove any oils or silicones (not much was found since I had just finished the engine bay), then wire brushed, sanded, and then wiped down again.
3 Coats of self etching primer was applied to the entire coil- sanding performed inbetween coats. Then 2 top coats of a semi gloss black which matched the factory black very well.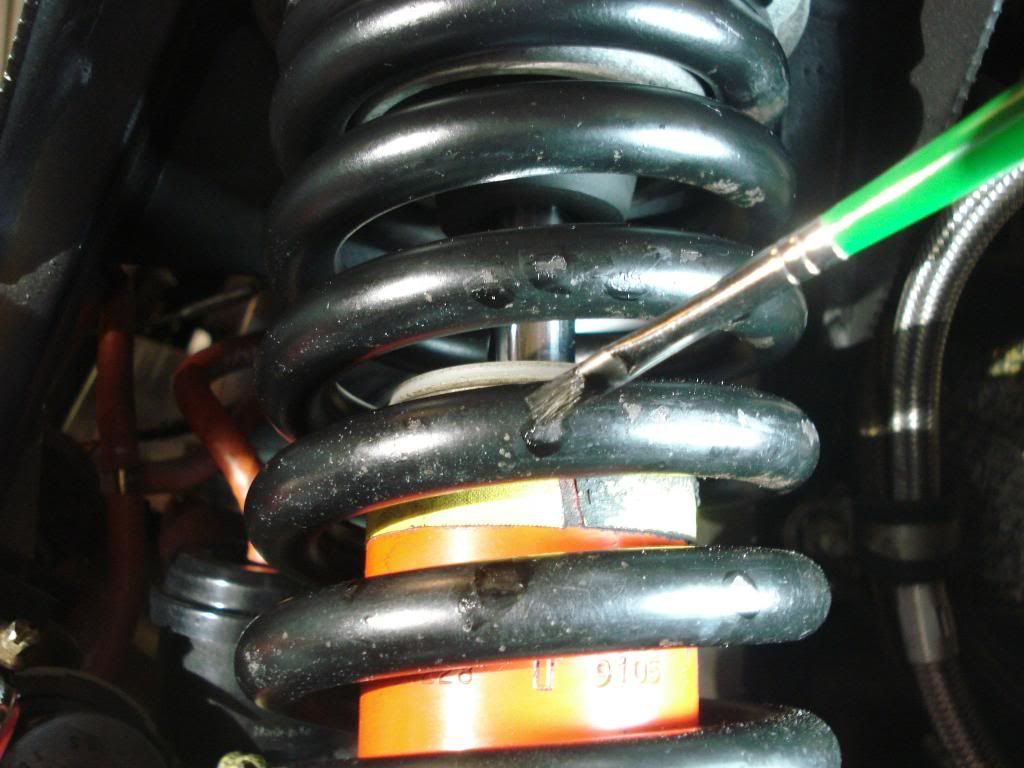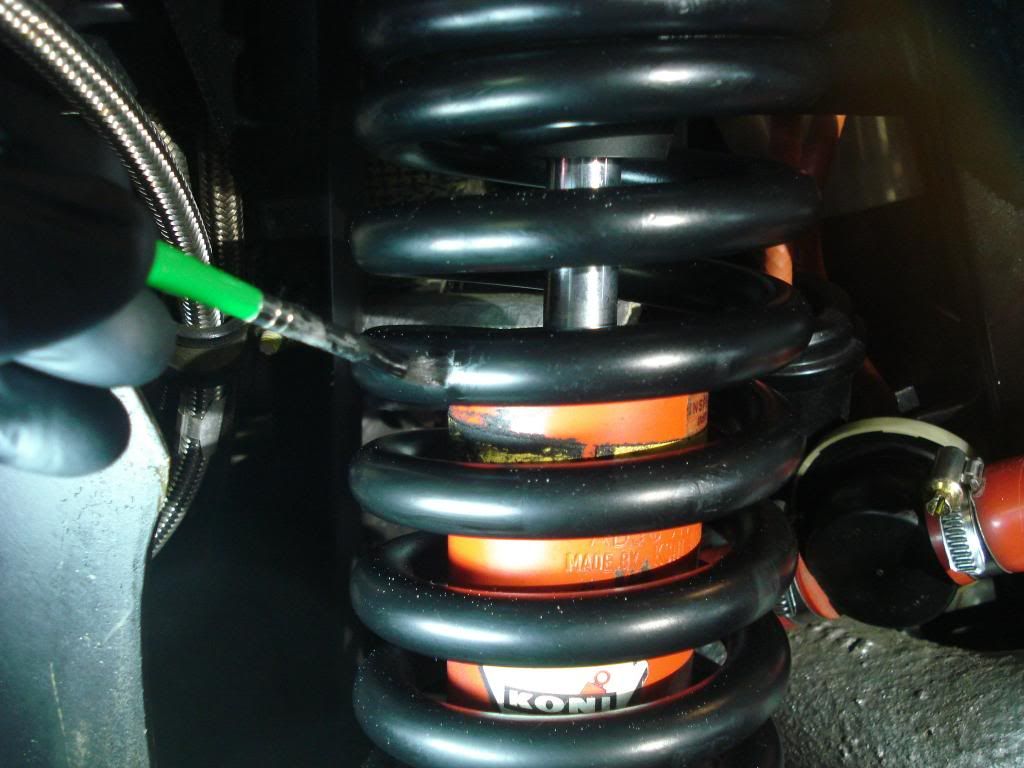 Front end coils
These were also prepped and put through a heavy APC/ degrease process- SH 7010 prep- following the same steps as above- 3 coats self etching primer, two top coats
And degreased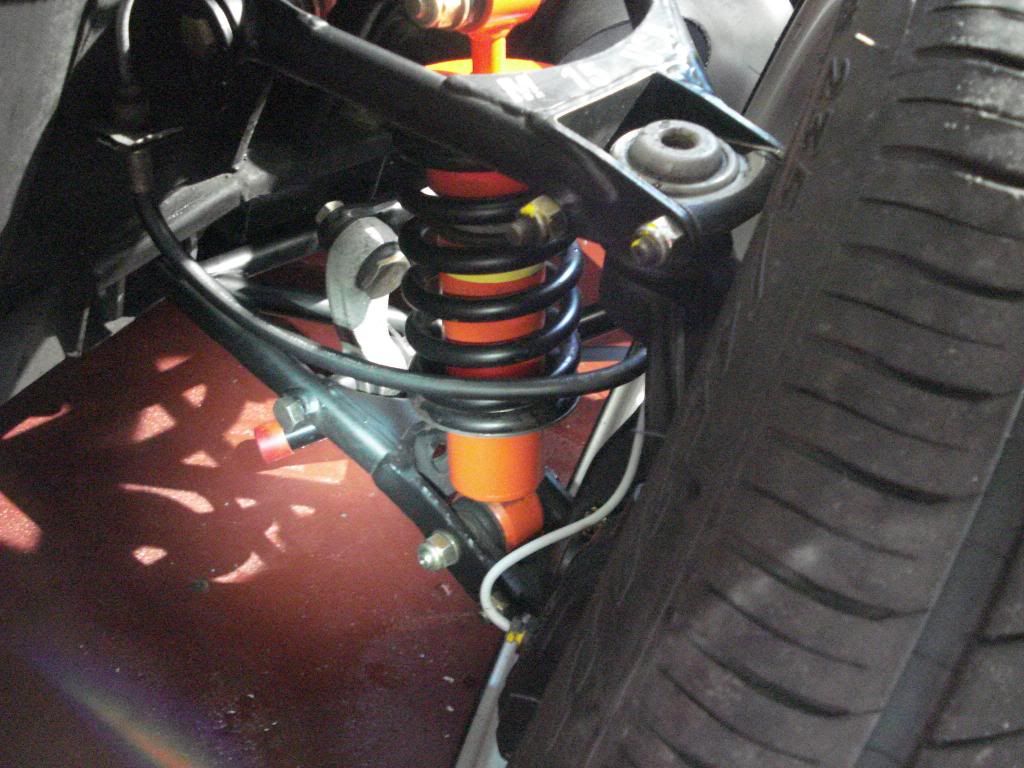 Rear Grille
The rear grille was of main concern given its condition:
Lots of: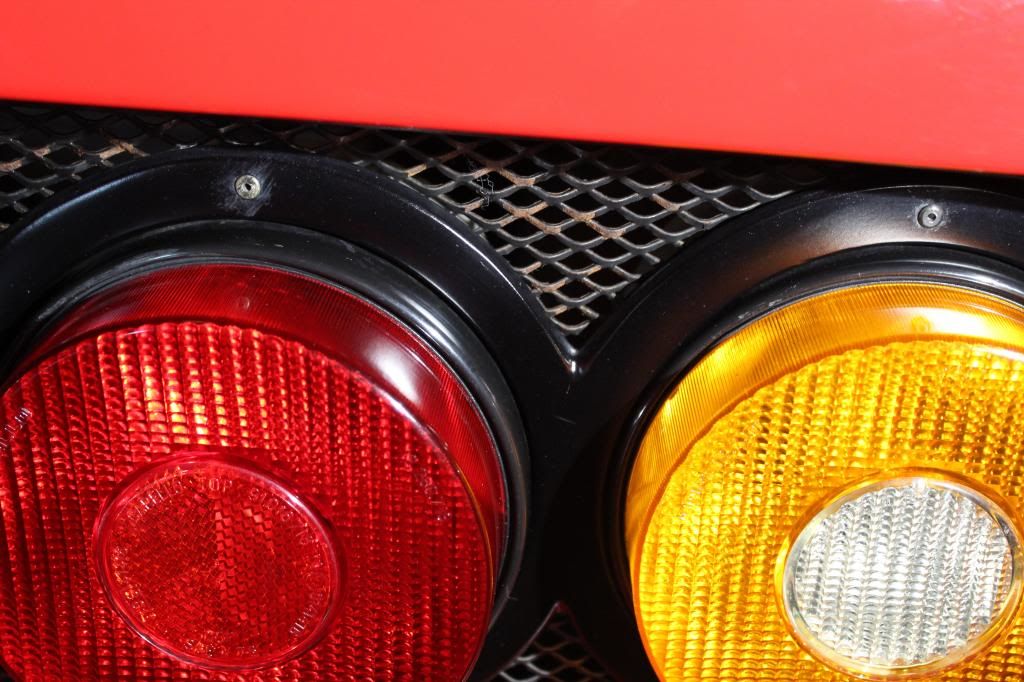 One simple swipe of the hand and the factory paint crumbled off- with nearly 40 pop rivets holding the rear grille in to the body, this needed to be left on the car and attended to without drilling every rivet and replacing each. 

A similar process was given to the rear grille as was the front and rear coils- 3 coats of self etching primer, 2 top coats
Prep here was key
Removal of this piece
Protectional from overspray consisted of nearly 6 2mil thick plastic painters tarps and nearly 4 rolls of tape + an entire morning to get everything squared up properly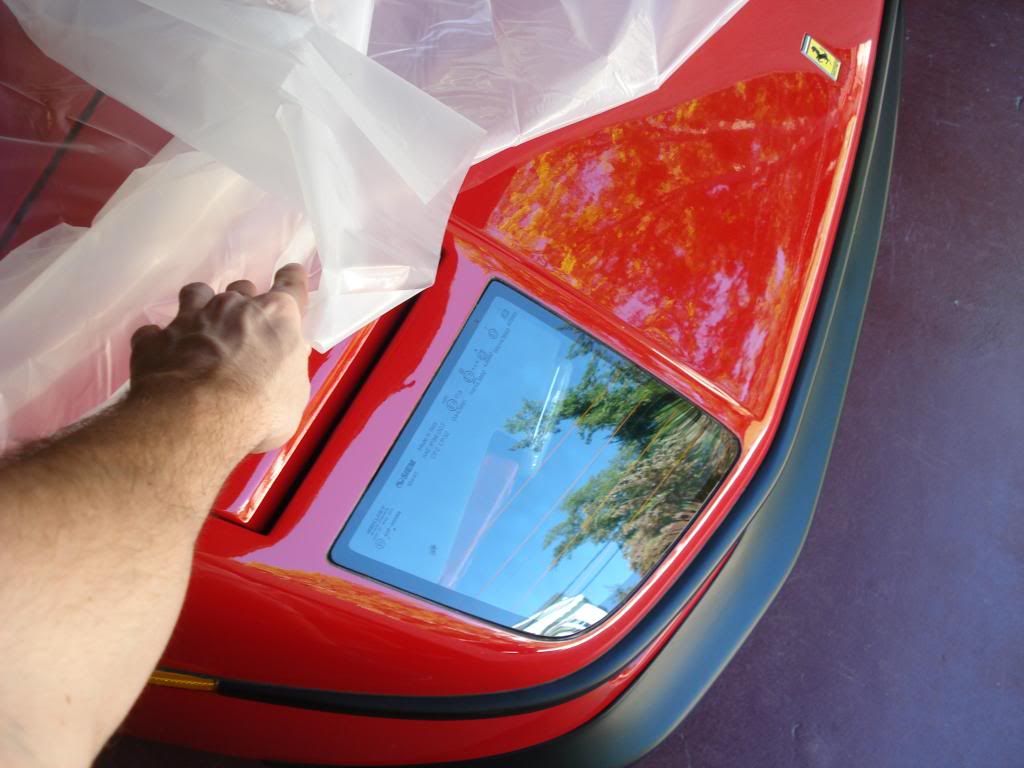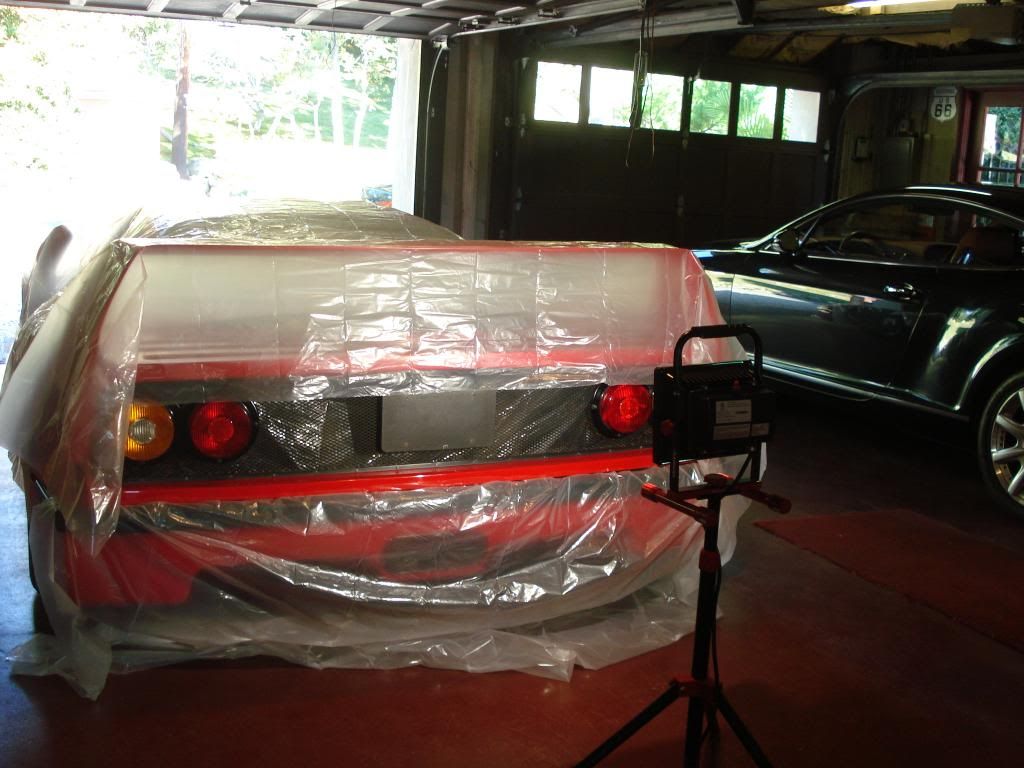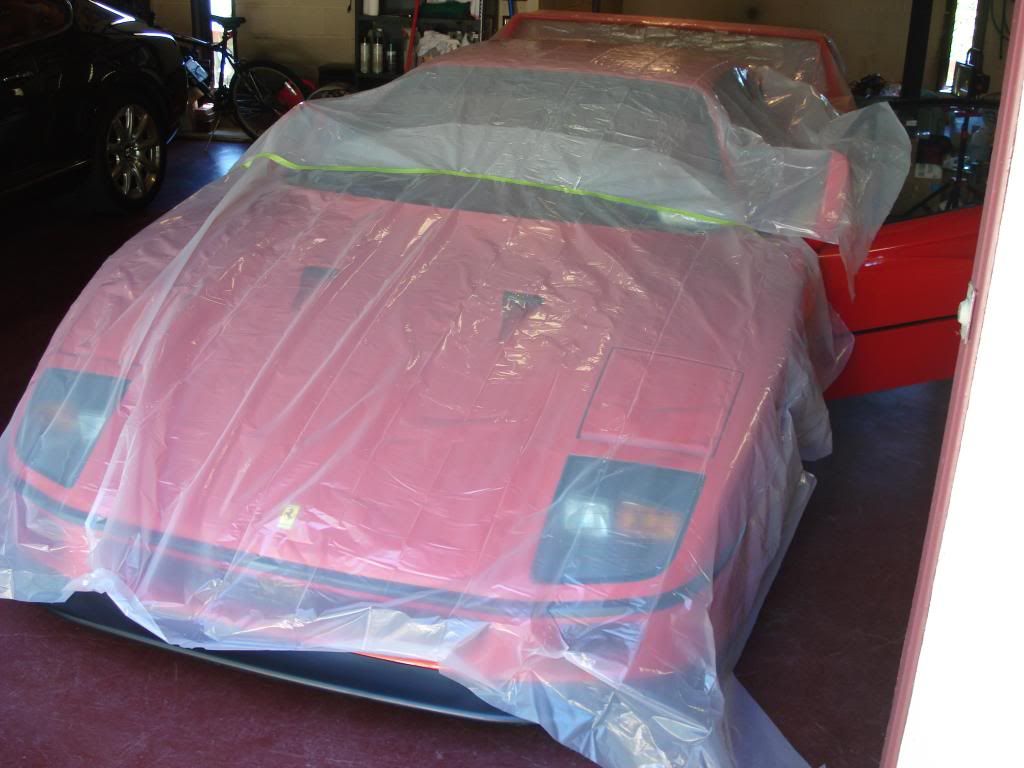 You can see the visible rusted areas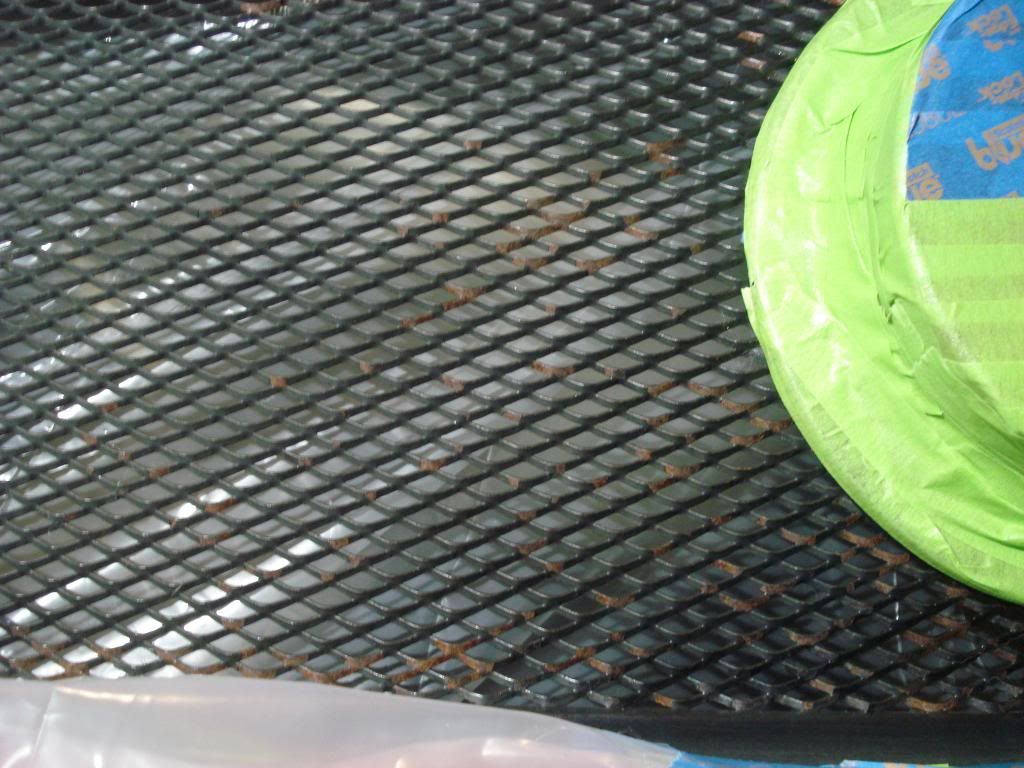 First a 3m heavy scuff pad was used to knock off the flaky paint
Between each coat the 40 was pushed outside of the garage, doors closed and plastic hung where needed- I had two perfect wind-free days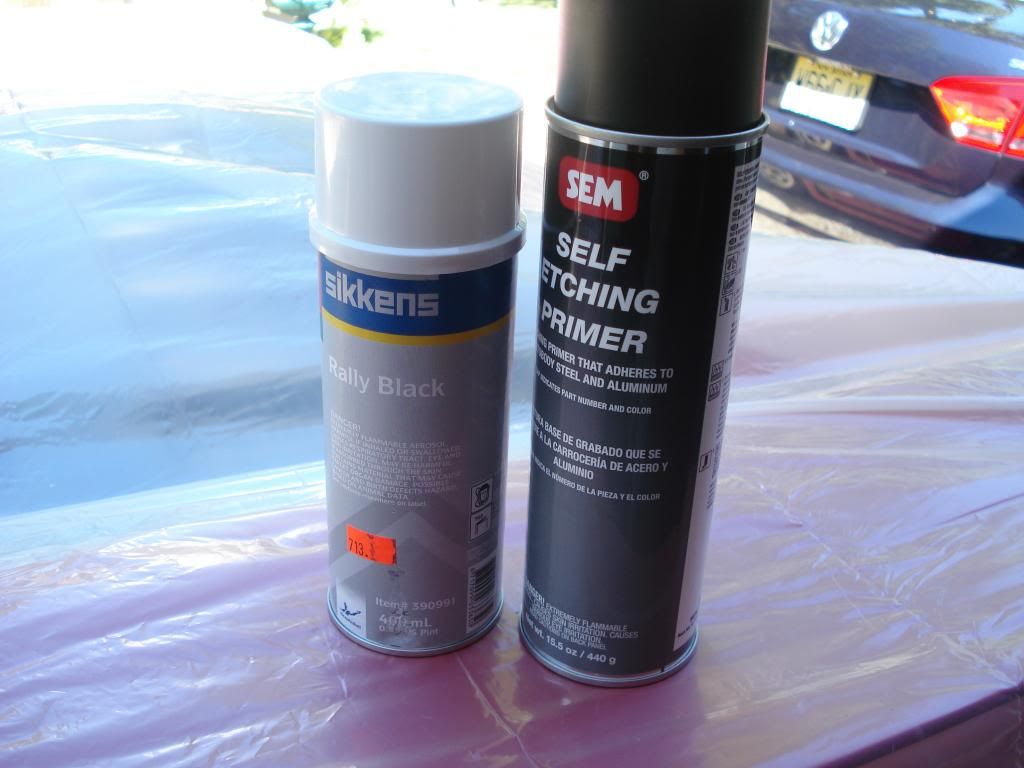 First coat of primer, great even coverage, sanding performed in-between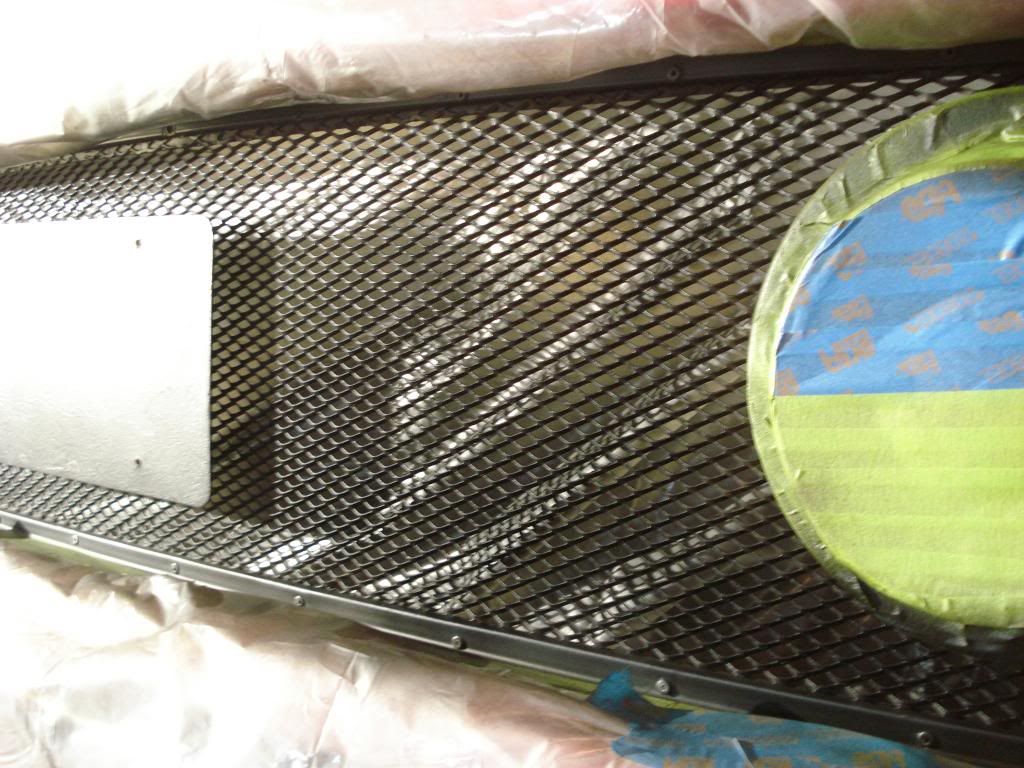 Between each coat of primer, the grille was inspected for any area that needed more attention- hand laying the etching primer in
Final top coat of Rally Black
Removal of tape and plastic revealed a crisp line
Front Grille- the front grille, a very pliable metal, also needed much attention
Here you can see the chips and also how bent the grille was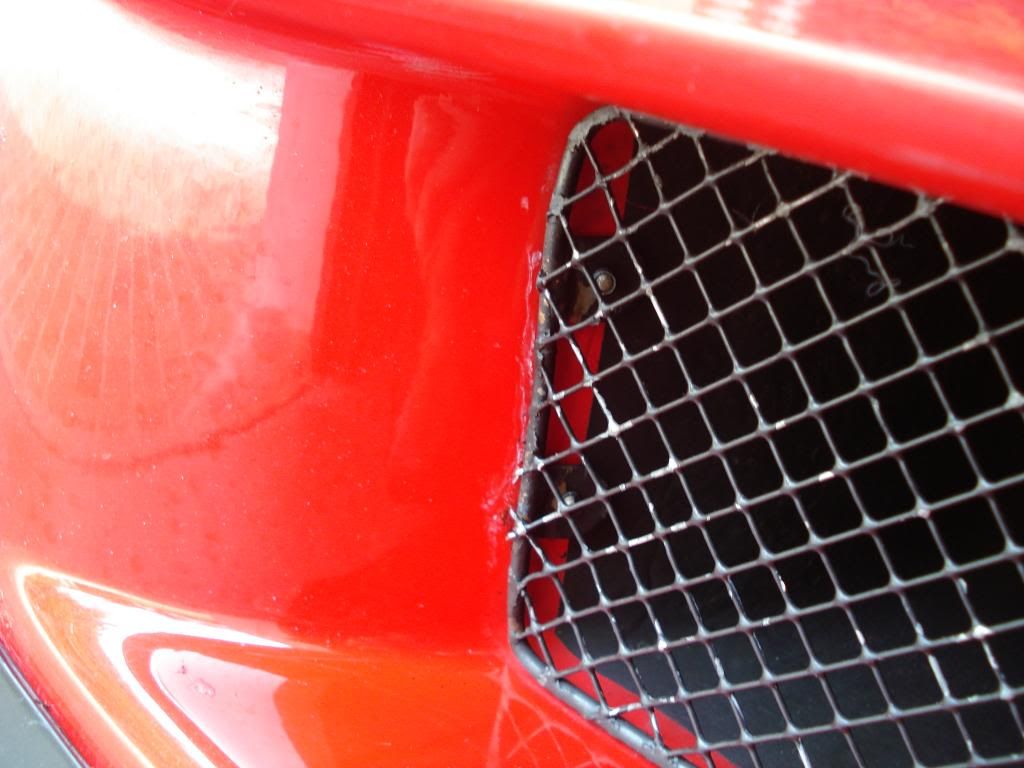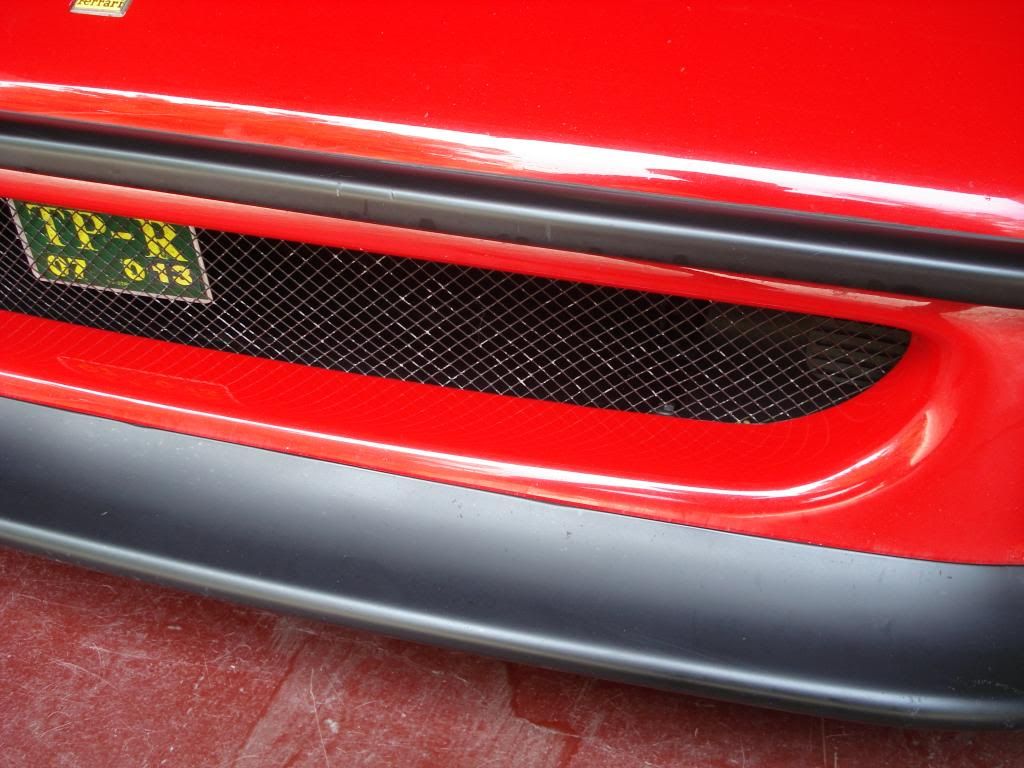 Sanded with 2000 gritt to gently scuff the chipped areas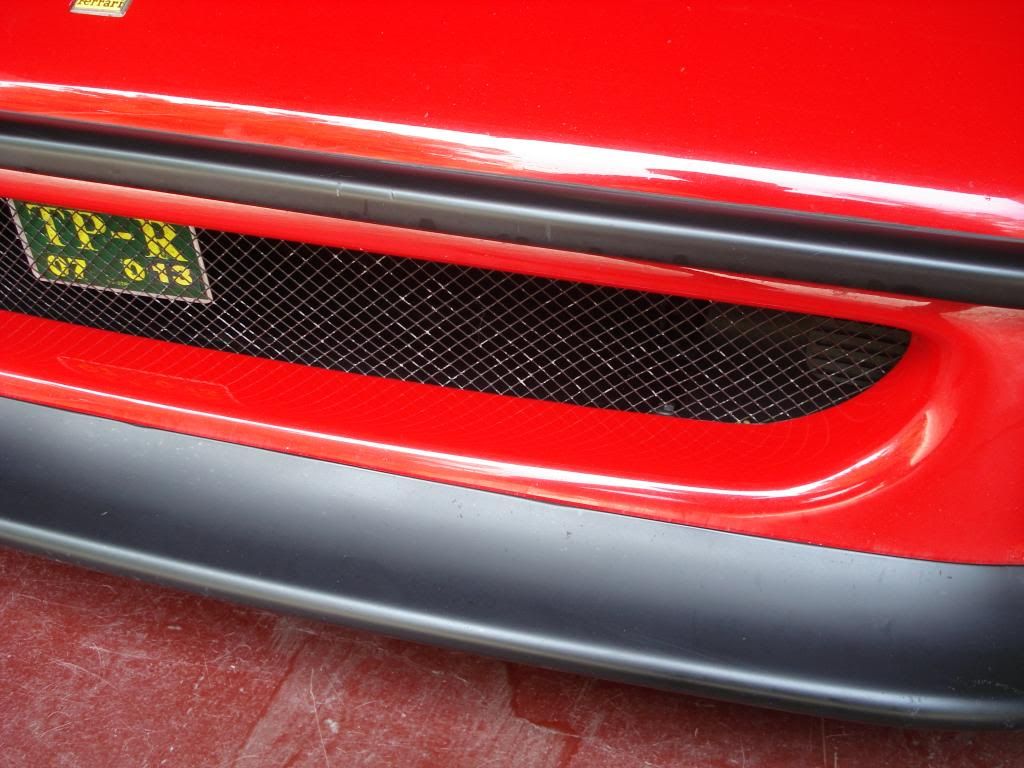 Primed and top coated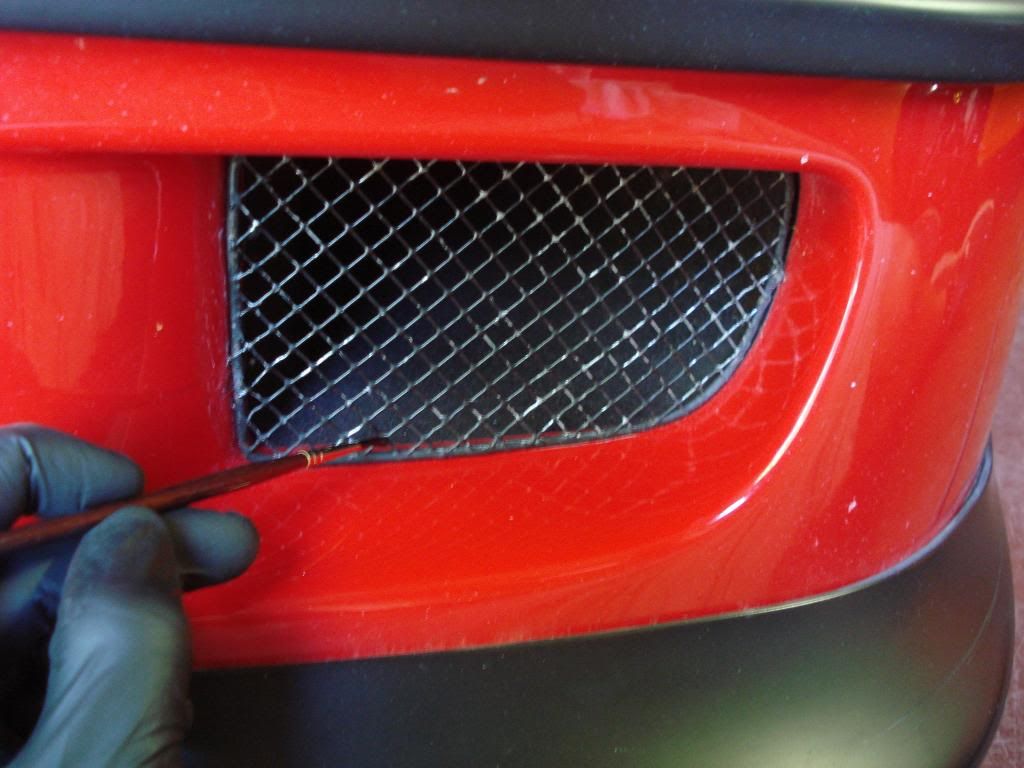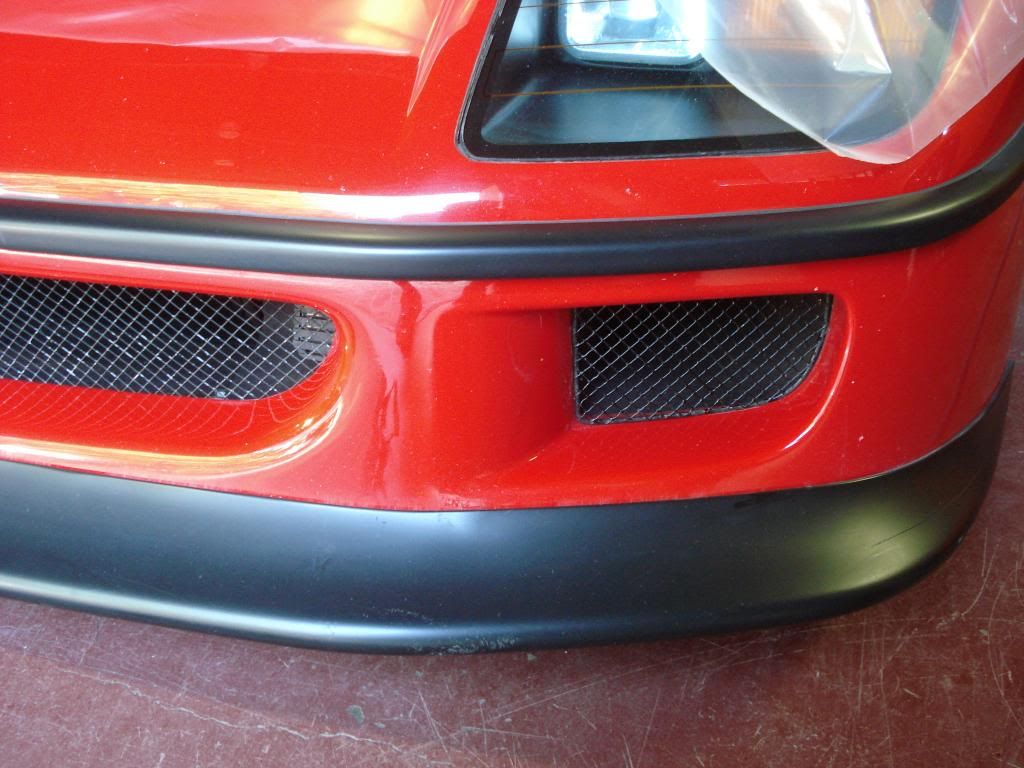 Right primed, left before- notice the difference.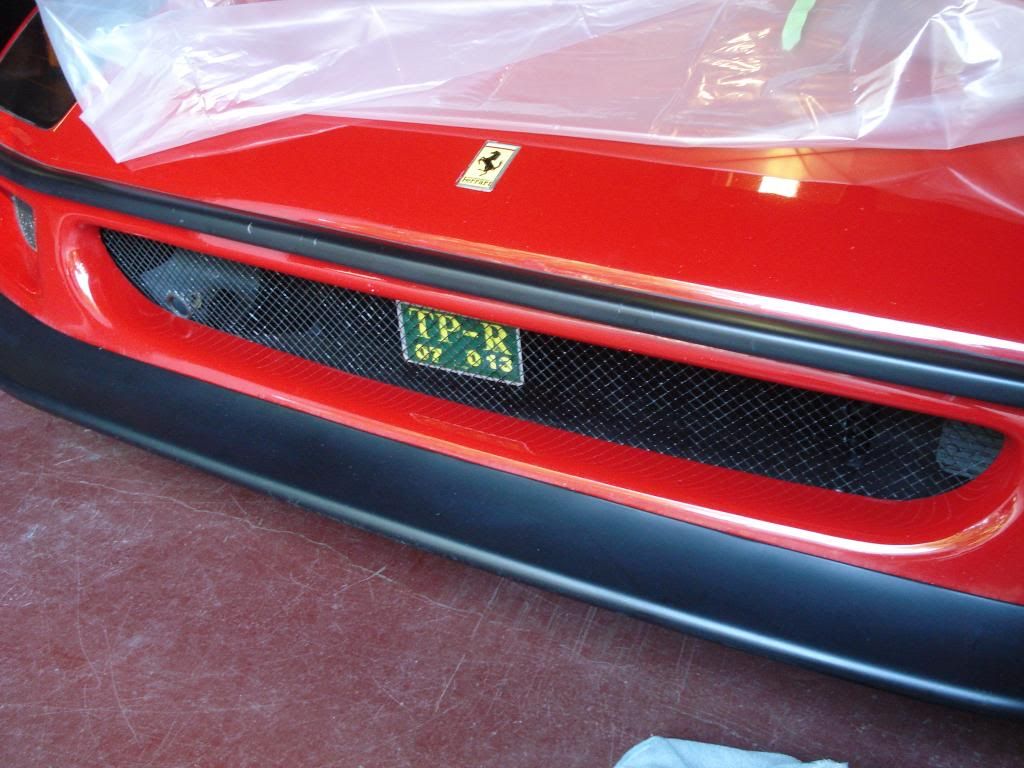 Side vents and plate for metal pin which locks the front bonnet were both faded/ heavily oxidized. These were both wire brushed and sanded first- three coats of self etch on the pin mount, 2 on the side grille pieces. 2 coats of top coat each.
Faded: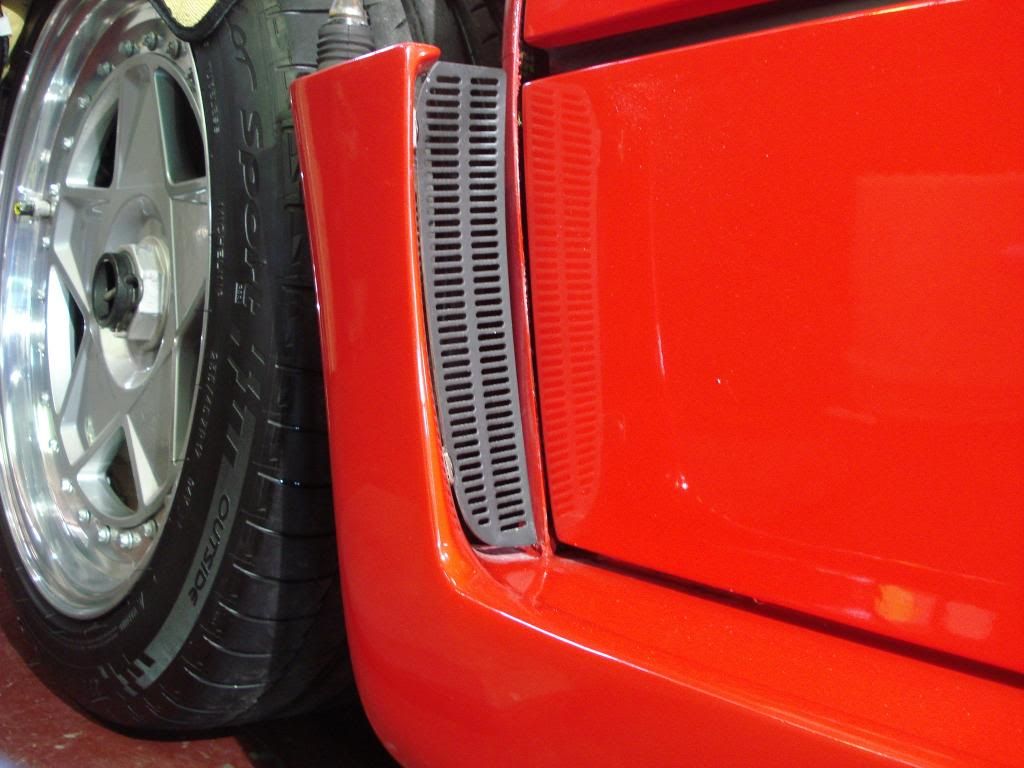 50/50 primer
Oxidized: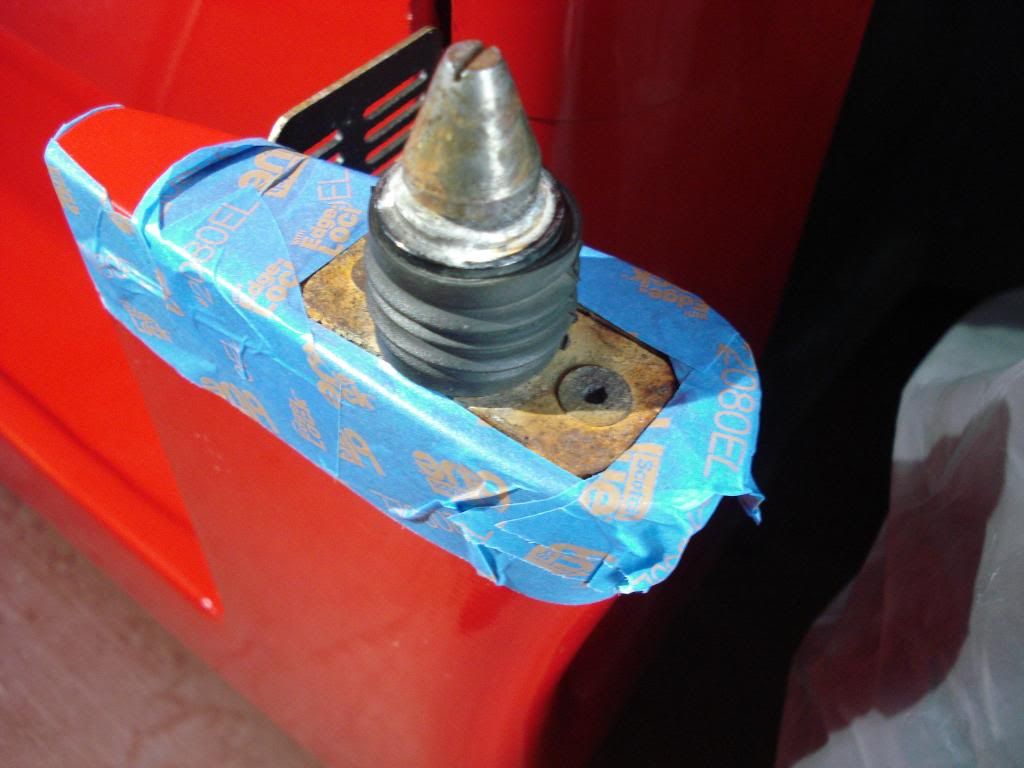 Afer: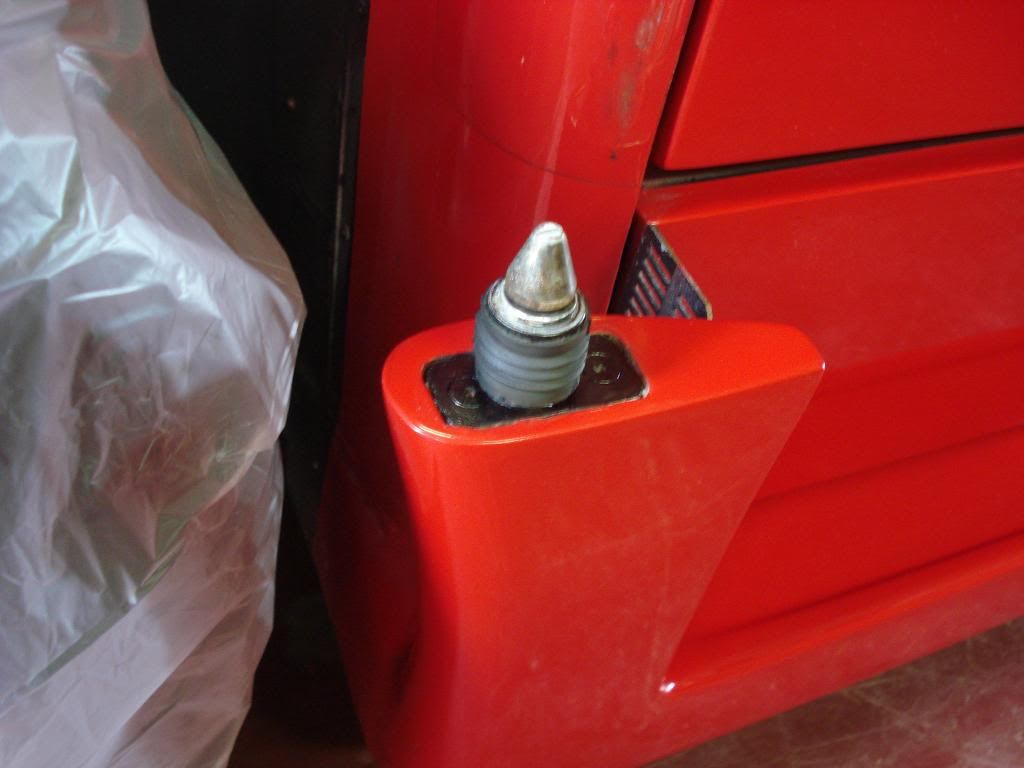 20 Year old factory clear film obviously had seen better days- the damaged areas on each side were assessed and carefully removed- this will be replaced down the road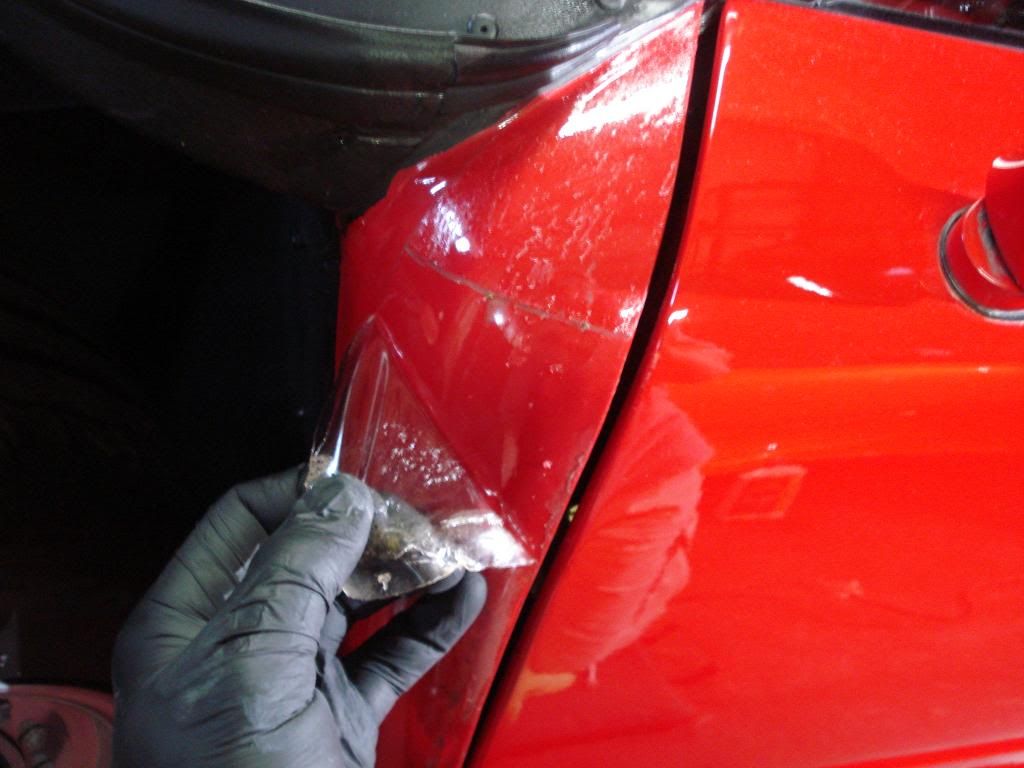 Properly removing the left over adhesive with a swab soaked in adhesive remover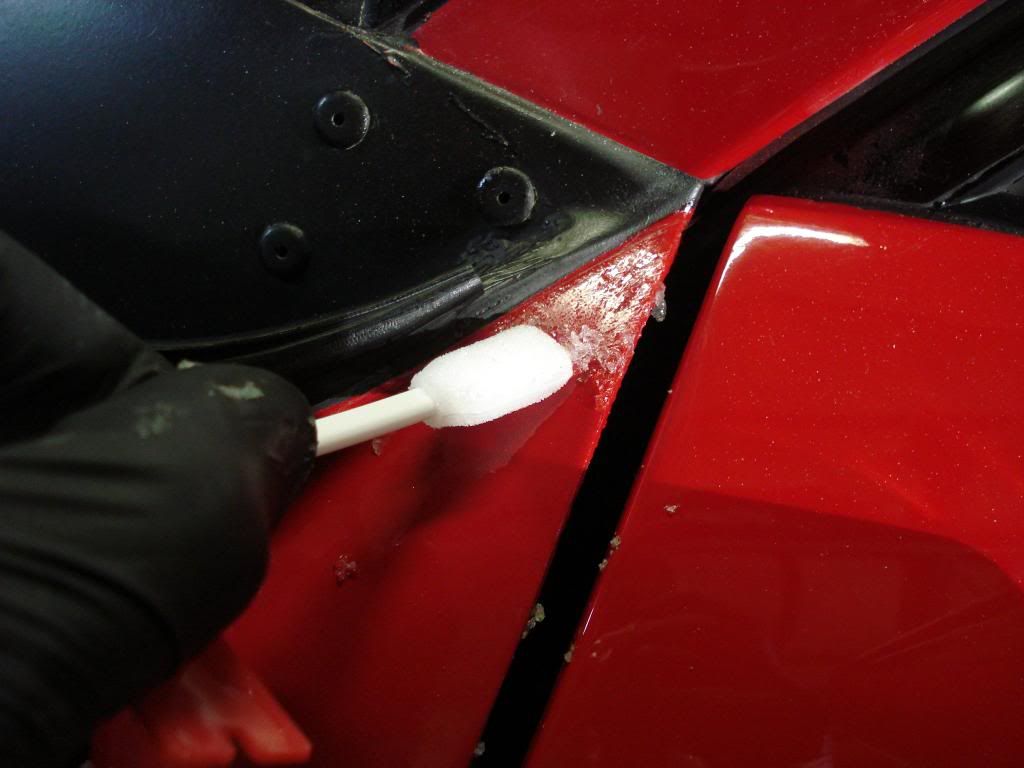 Semi- Matte paint/ matte paint used in various places, for instance: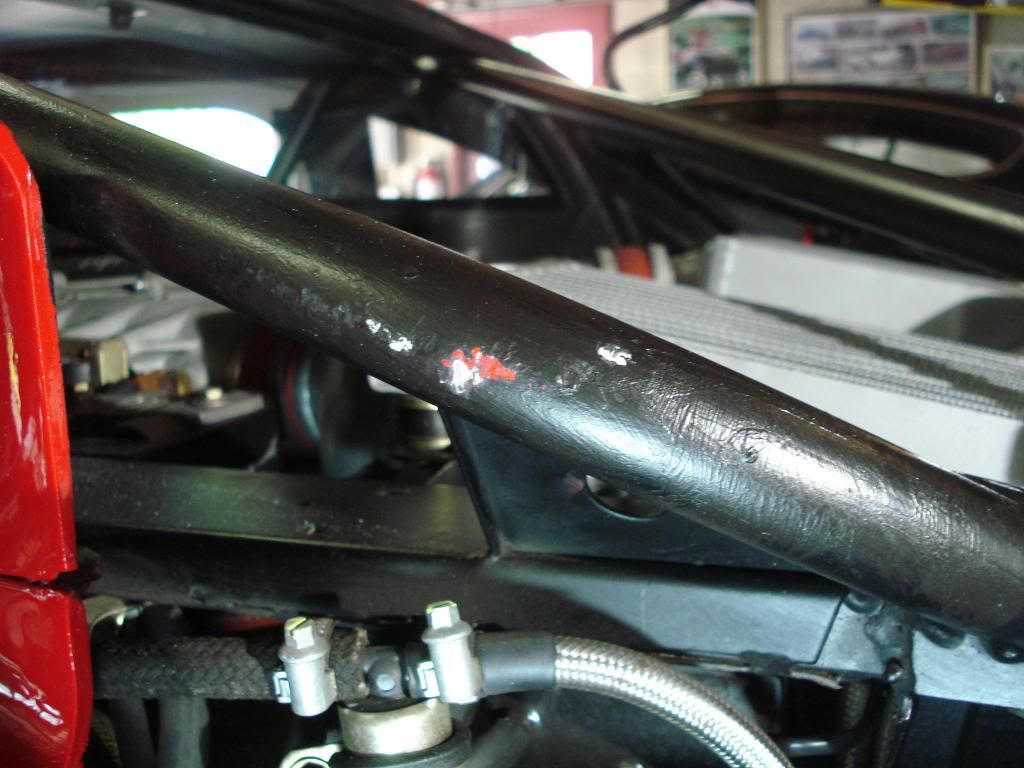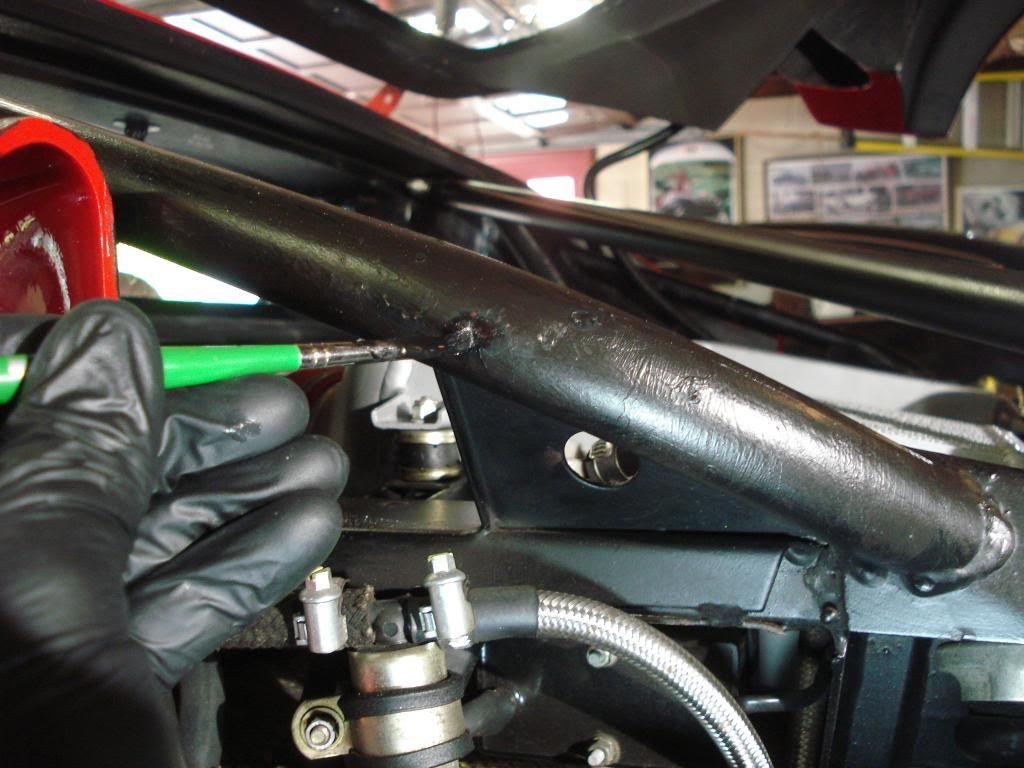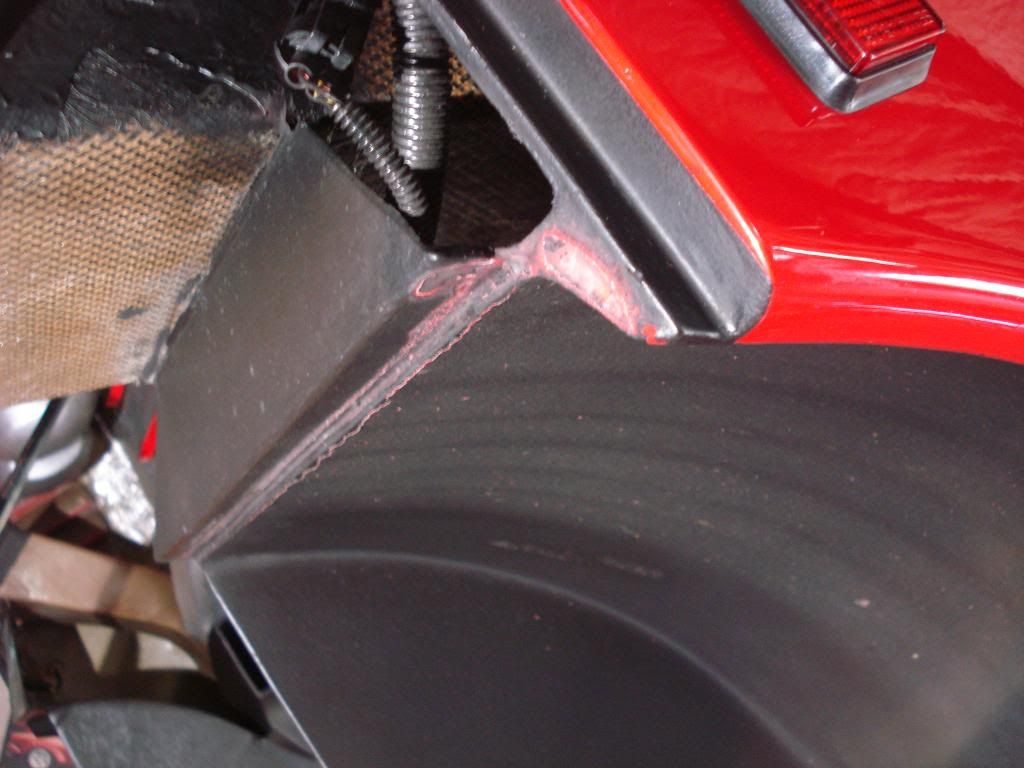 Areas like this were taken care of, enhancing appearance drastically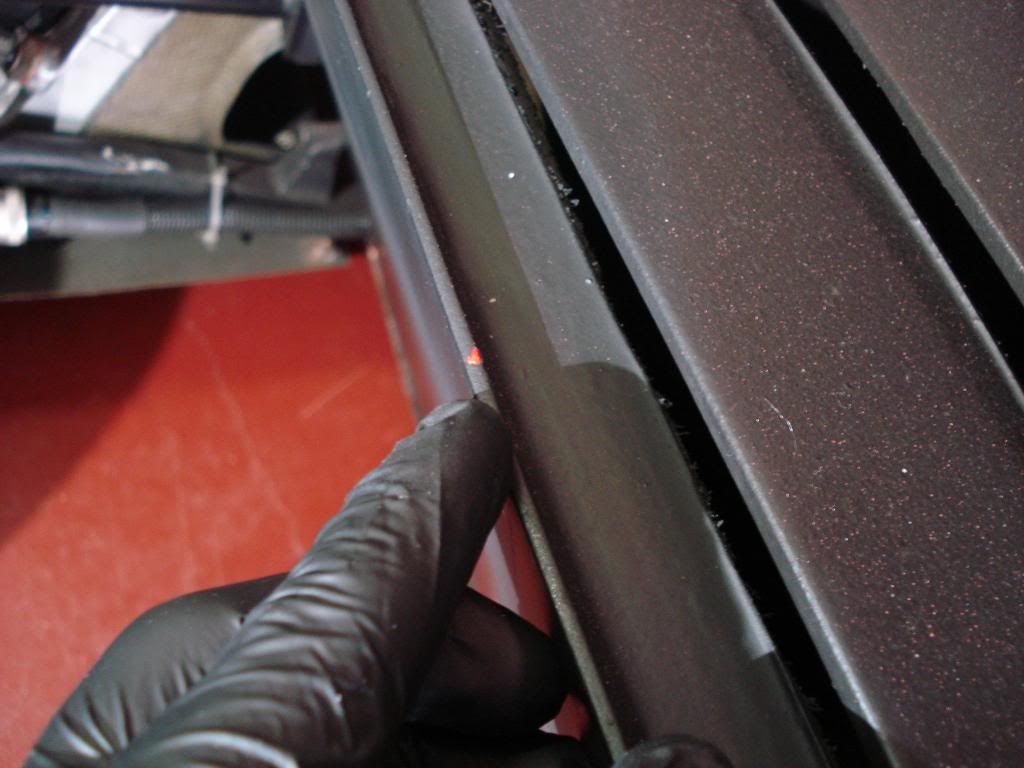 Little bit of tire rub here on the underside of the front bonnet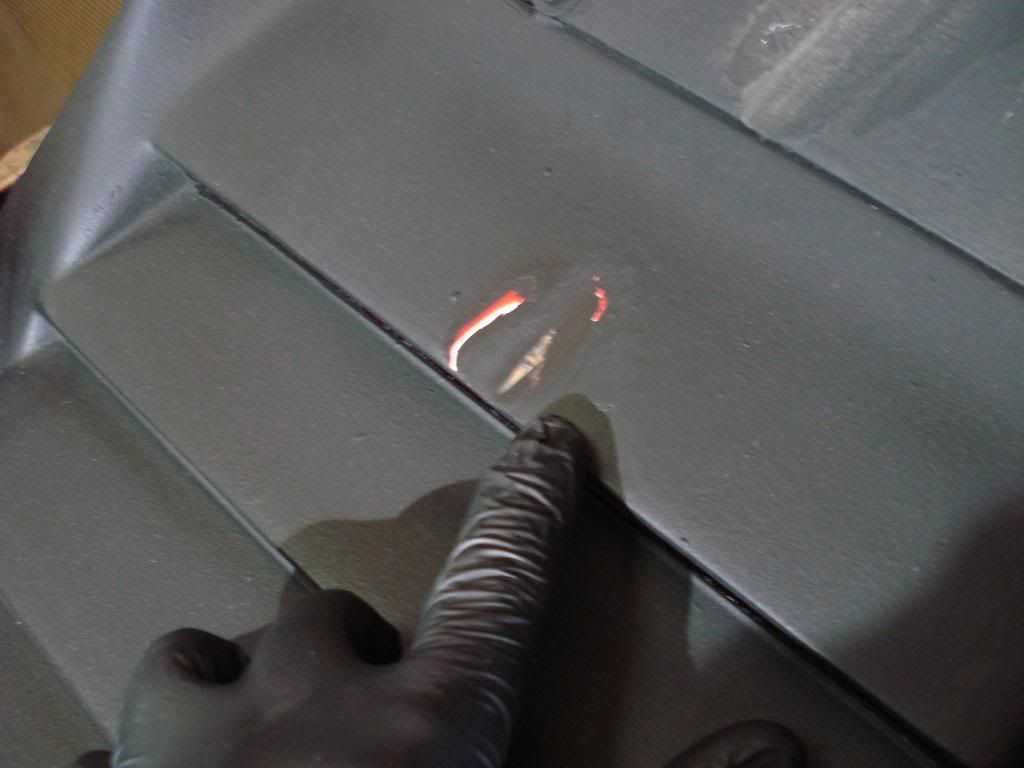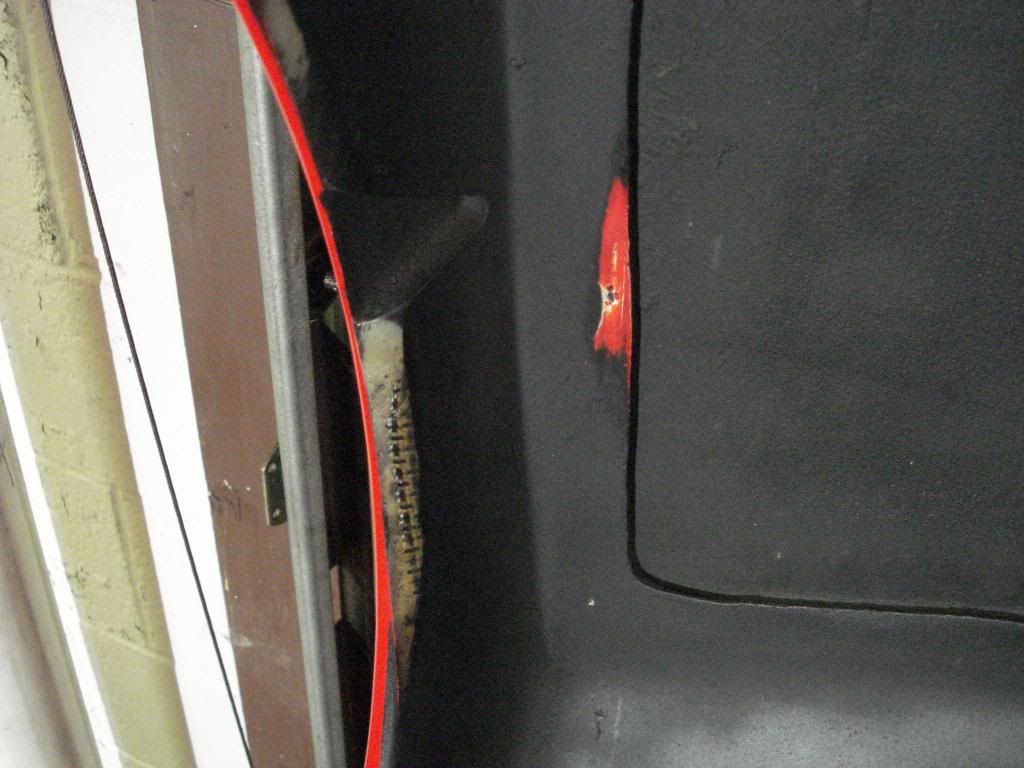 ______________________________________________________________________________________________________
Paint Correction
The Focus of the corrective side of this project was to safely correct as much of the paint defects as possible- remember, this particular 40 has never been corrected or detailed in the past- lucky for me. The ability to see the carbon kevlar weave through the single stage paint can be frightening- we also must remember that a professional can remove clear/ single stage paint BUT we can't put it back on.... given the thin layer of clear aiming for 90-100% correction on the entire body is dangerous- aiming below that and taking less aggressive steps is a much more wise way of thinking as the paint on this F40 will undoublty need to be corrected in the future- take off less now- leave more to play with later.
Correction was done with nearly every polish/ pad combo/ machine in my arsenal, ultimately my PC and Rupes 21 were utilized for a majority of the correction- the PC backing plate of course being changed multiple times for various size pads. I also went through nearly 4 rolls of tape- every edge was taped, moved, taped again etc. For instance: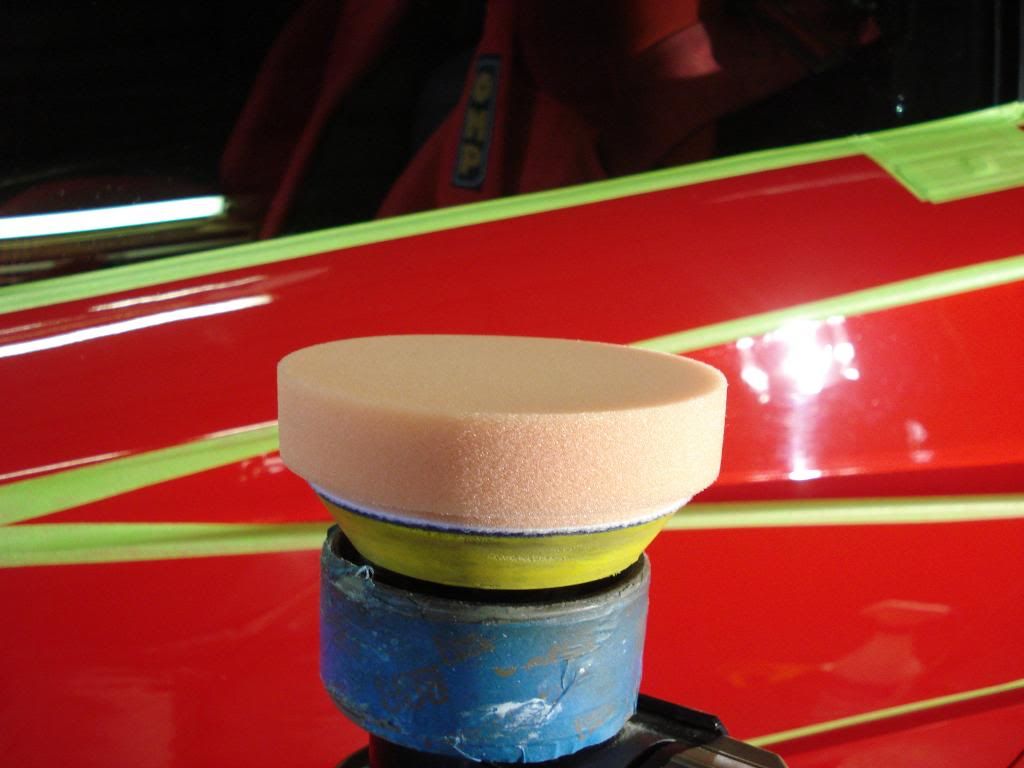 Originally sprayed with Glasurit FER 300/12 Rosso Red the paint was on the medium side but in some areas was on the harder side.
Others will start out with M105, M101, S3 or a compound and then a following finishing step, but in my opinion, why gouge first and then finish down when you can utilize a great single step medium polish that finishes down rather well and simply make 1-2 passes with it, instead of gouge and finish, why not gently scrape away slowly- M101 was utilized in a few areas however for the most part Sonax PF on orange/ green foam pads was utilized.
Befores and 50/50's
Wheels bagged and ready to start taping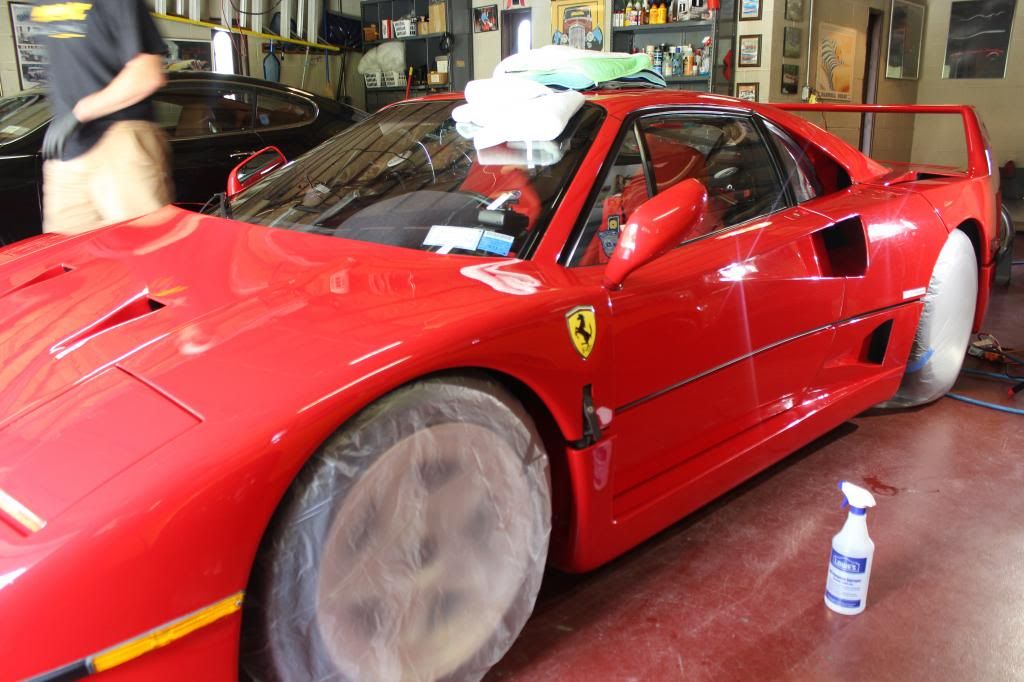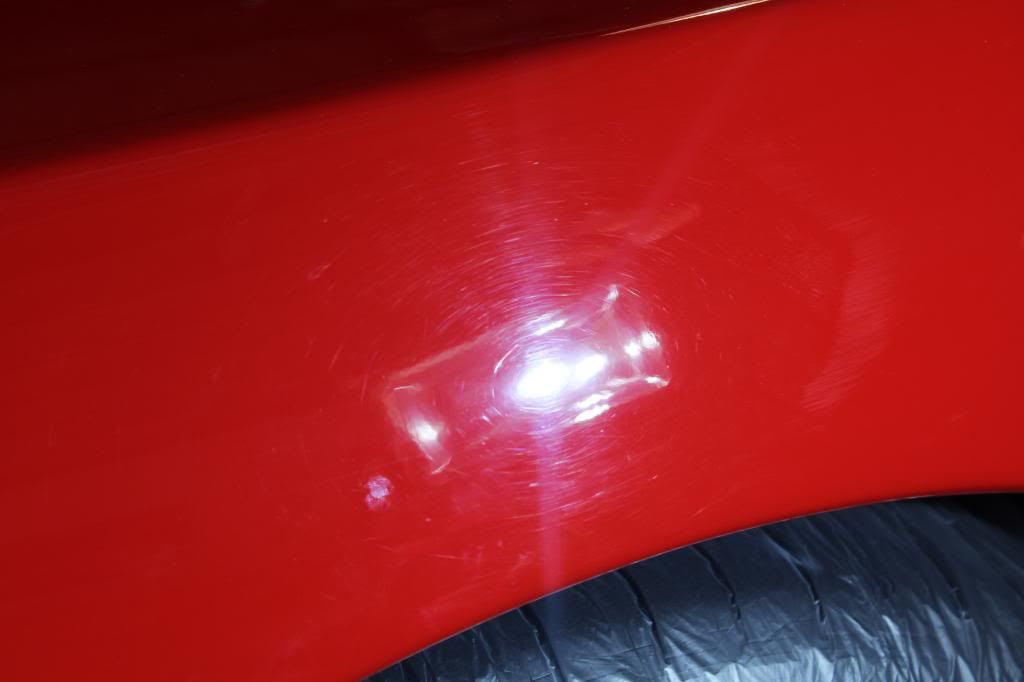 Again, loads and loads of tape balls by the end of this correctional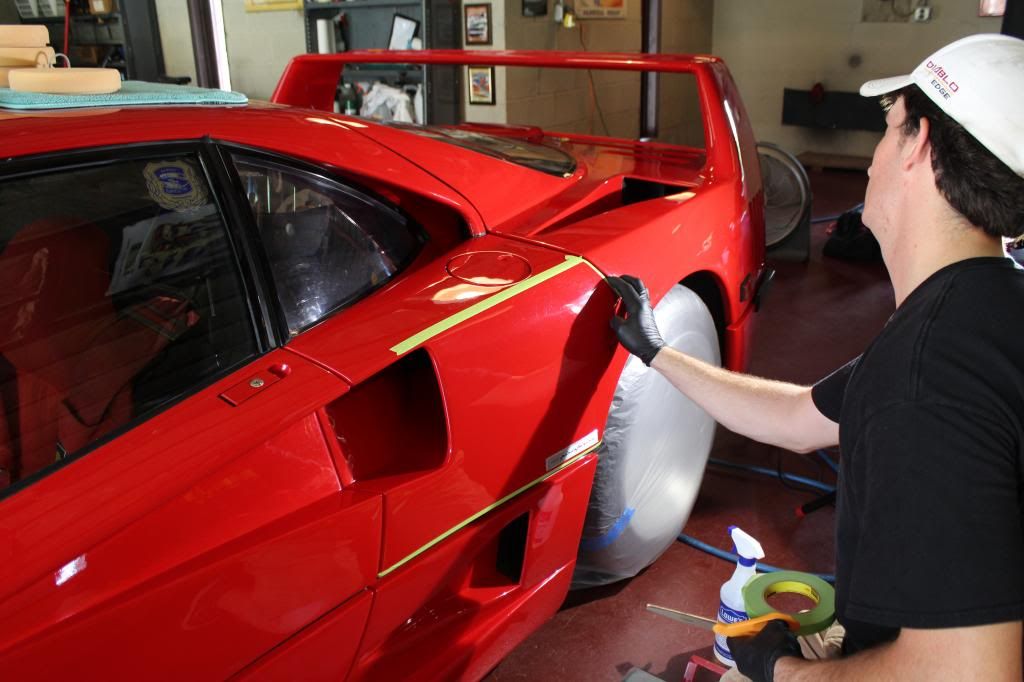 Knife touching the surface for the first time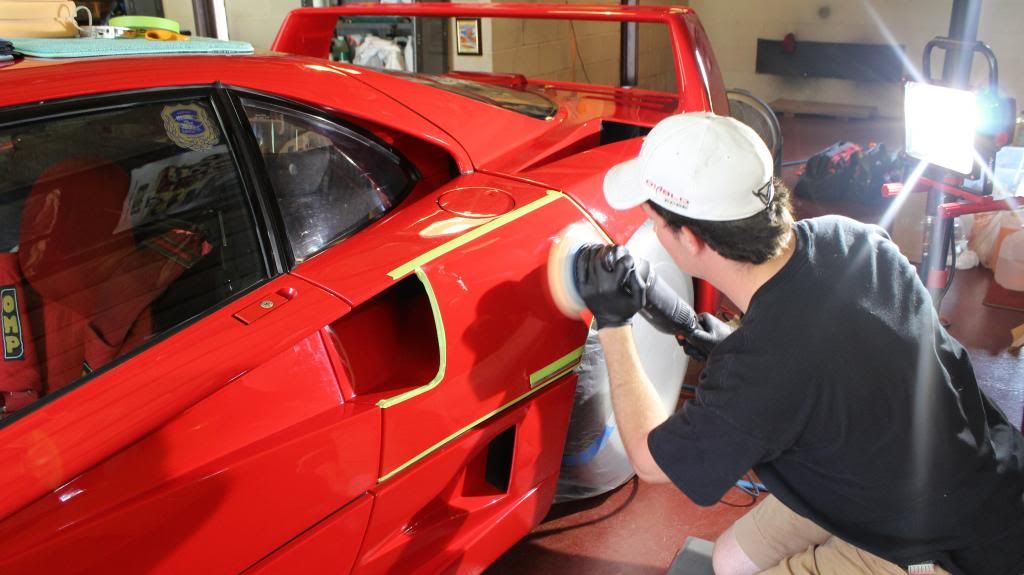 Wipedown with SH formula showed some nice results after one pass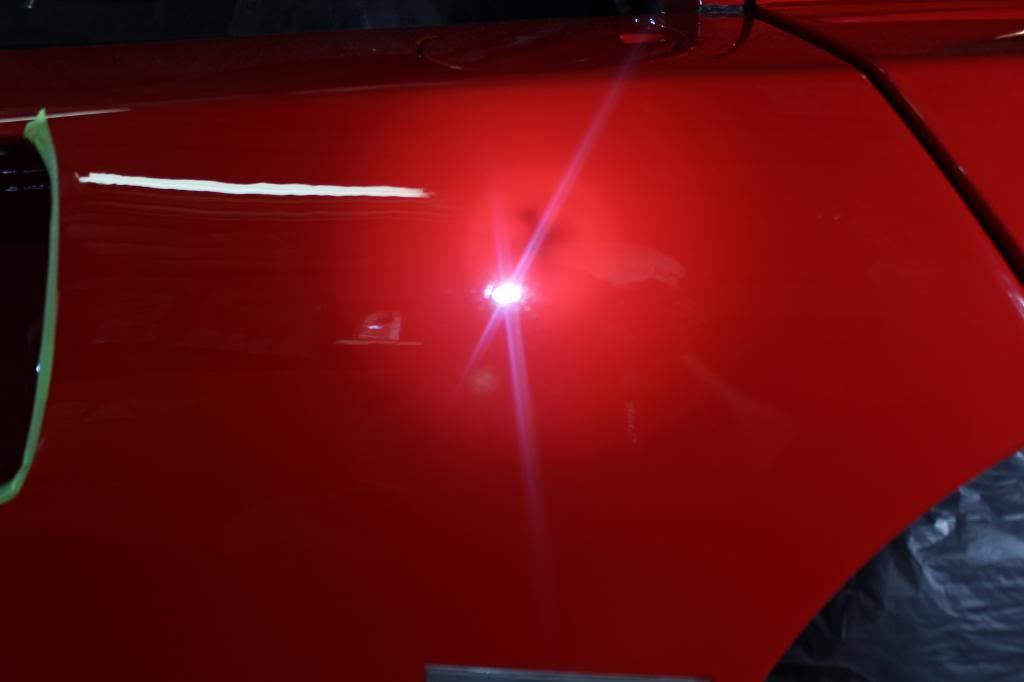 After this I knew that each panel was going to be different and require different passes, combos etc. In sum, this project was done panel by panel, one area at a time
Hood:
Something obviously was in someones towel when wiping laterally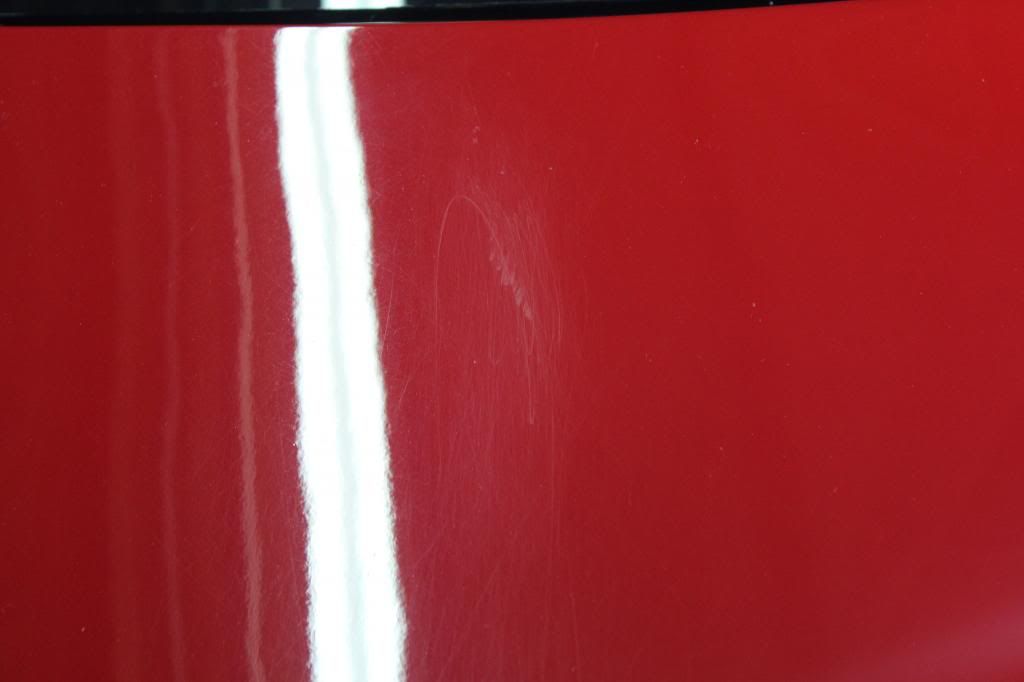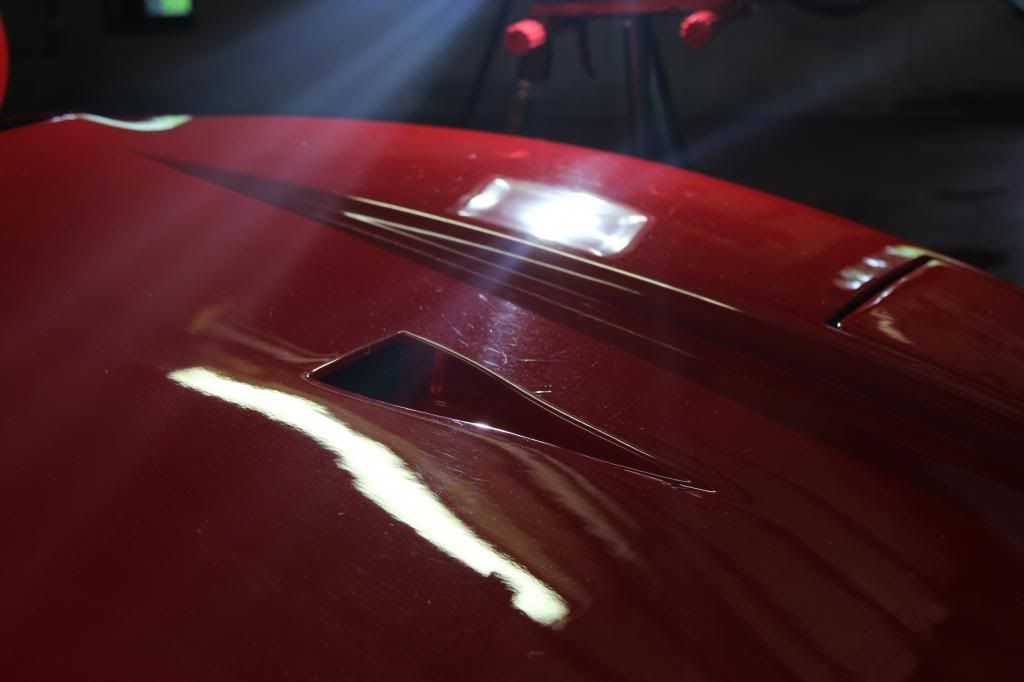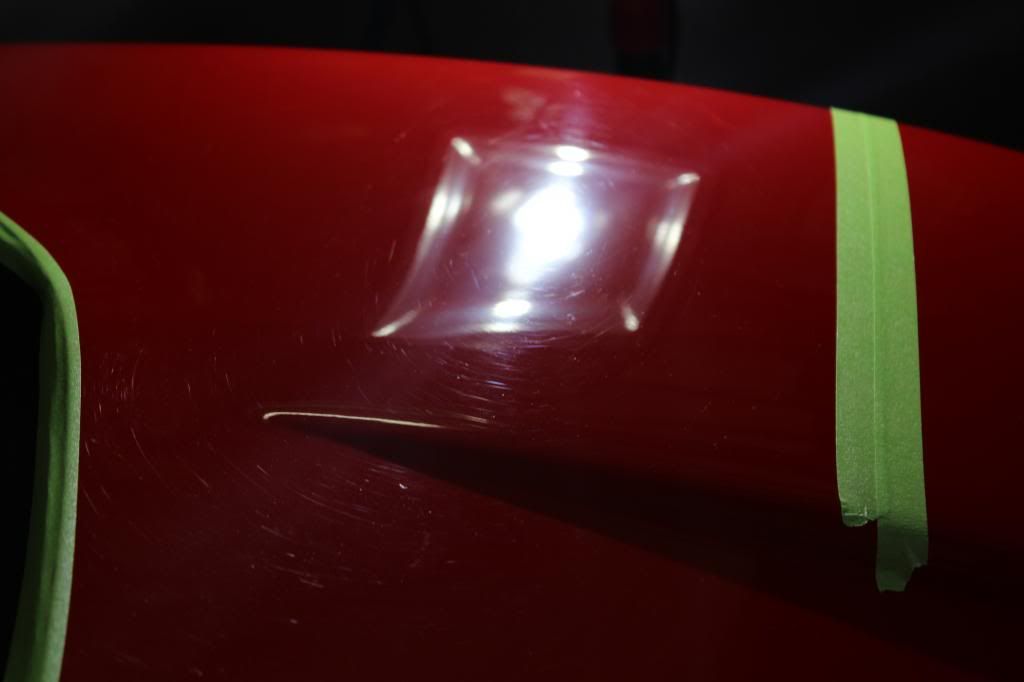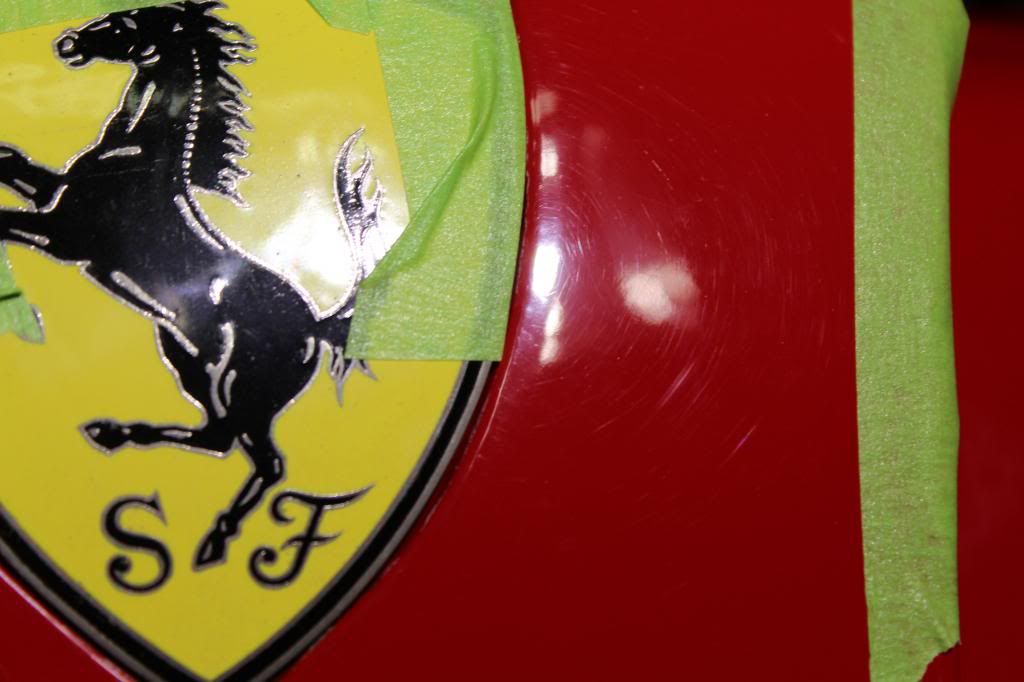 After one pass- speed 4.5 to 5, 55-70% on average achieved with one pass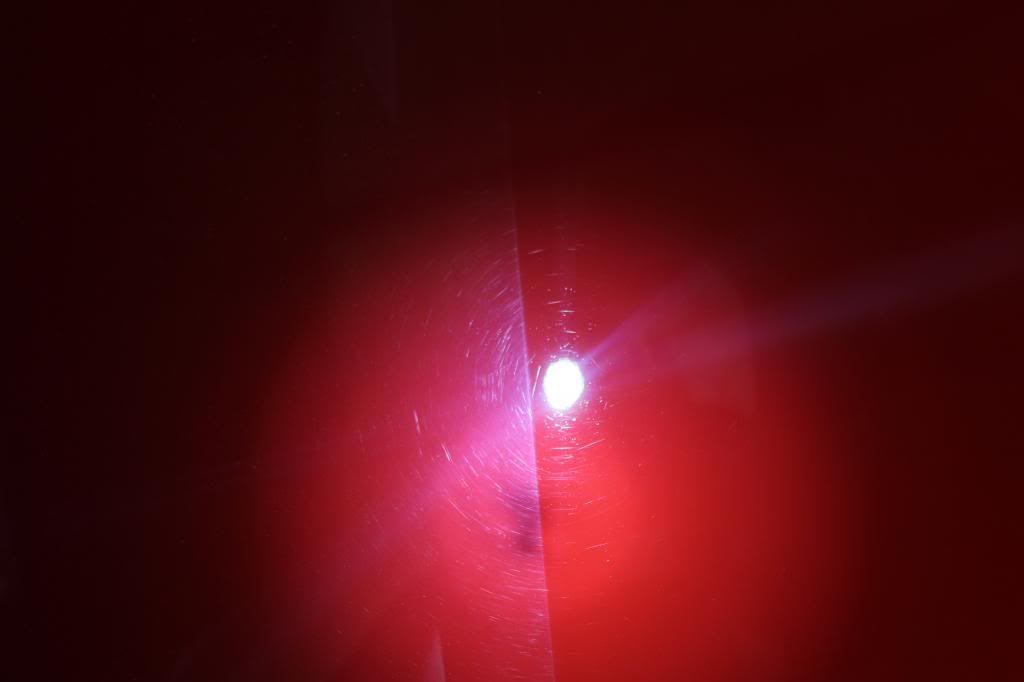 See the split difference?
One more gentle pass yielded near 90 percent on average- RIDS still remained here an there which were harder to capture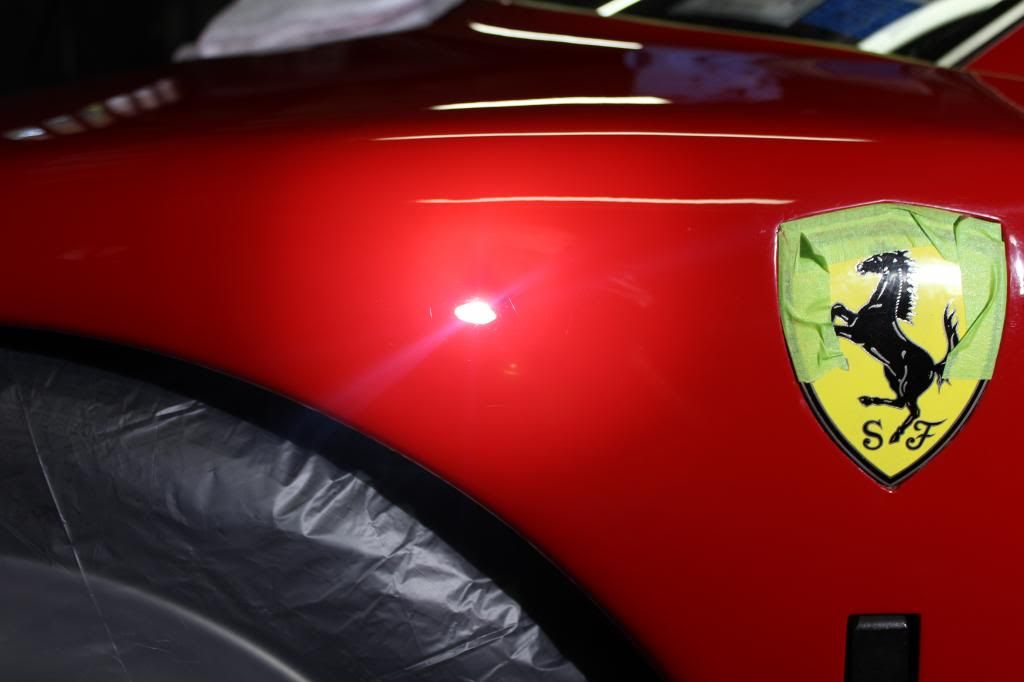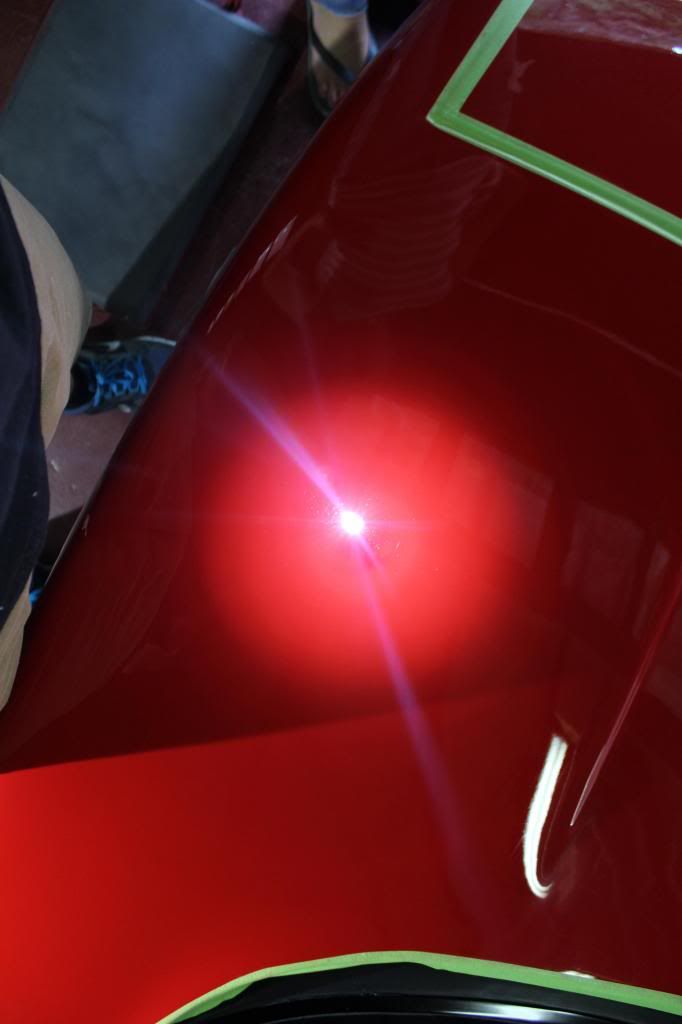 Moving onto the second half of the top portion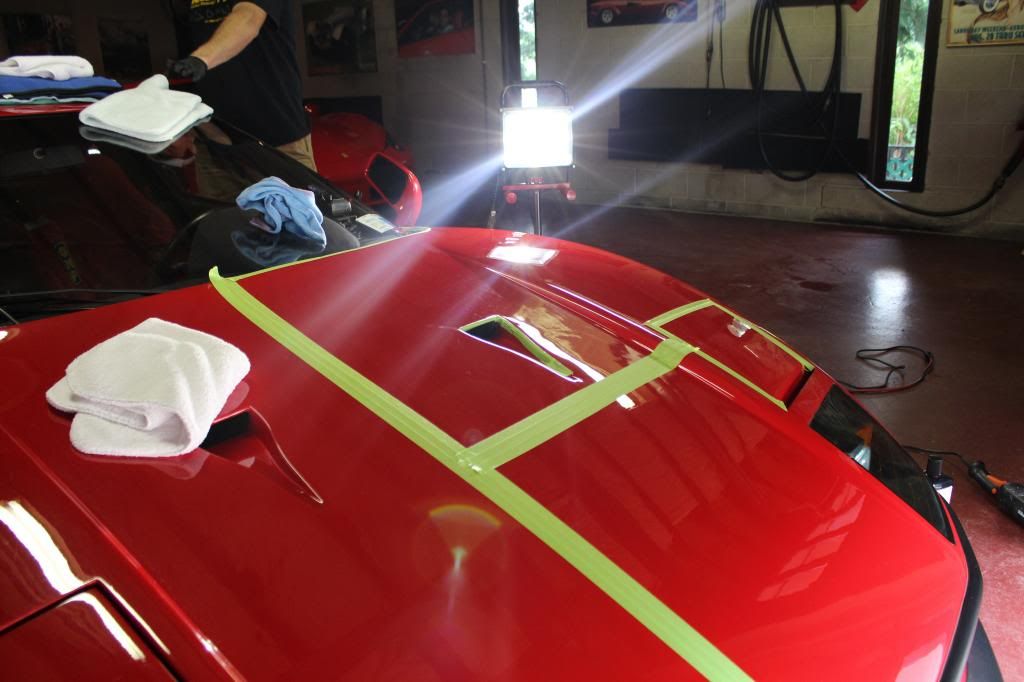 Gloss visibly coming back really well
Split 50/50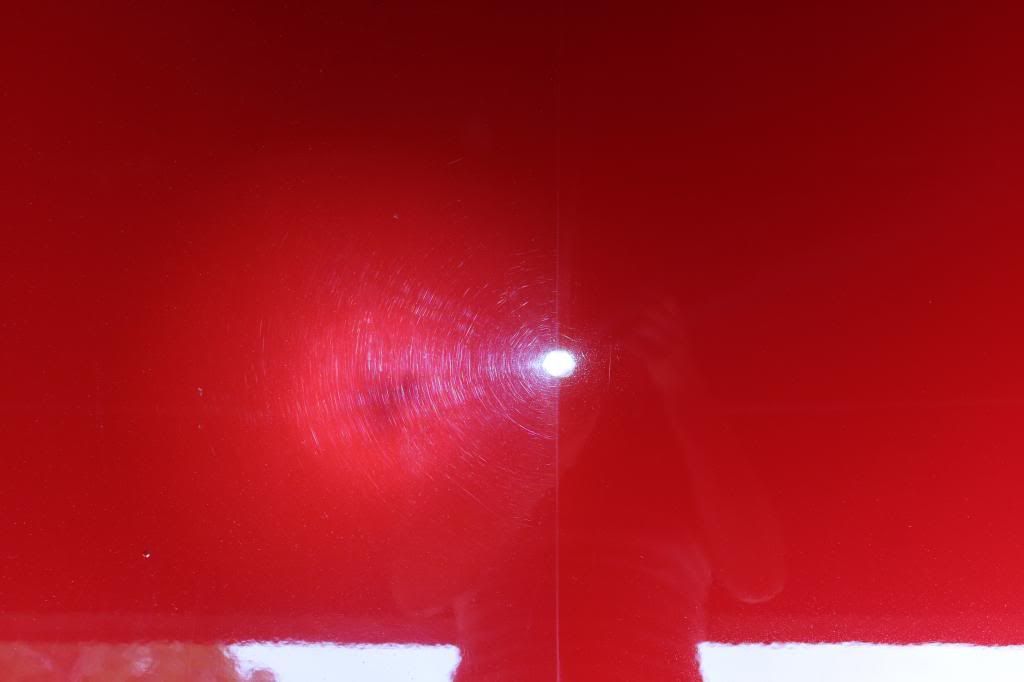 Onto the other side: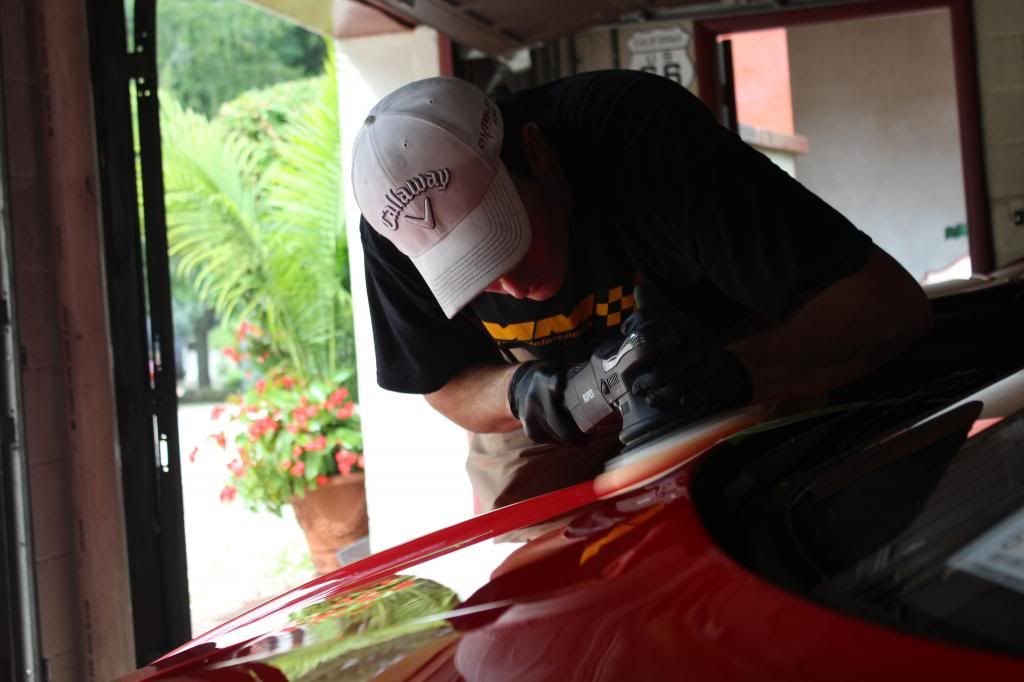 Much, much, much better
Just simply tons and tons of fine, fine swirling
Passenger side behind the top nasa duct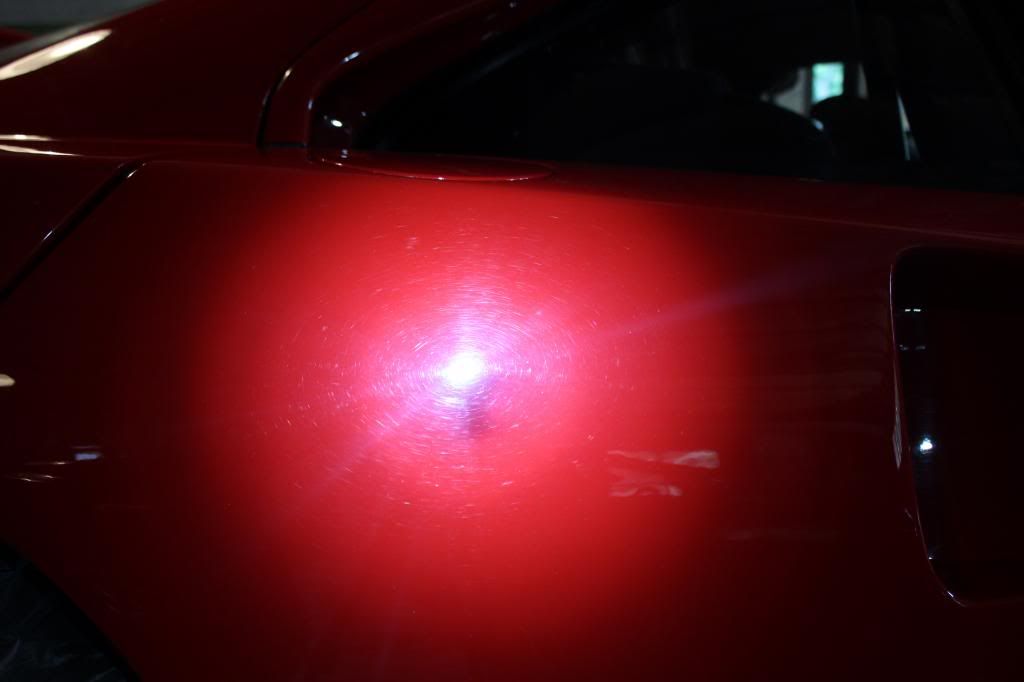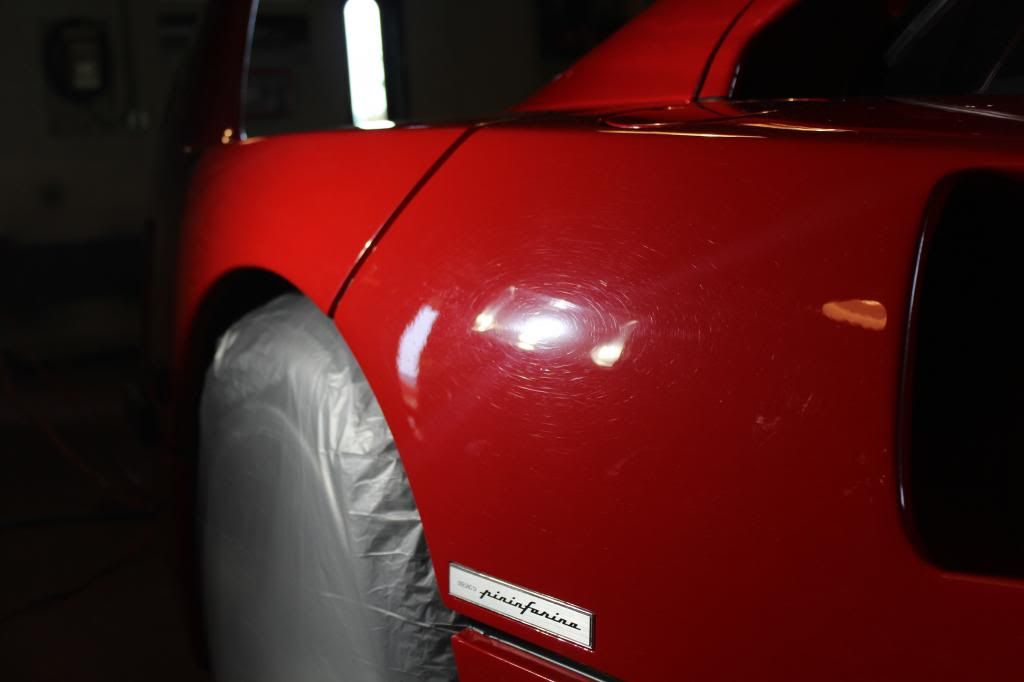 The vents were all majorily polished by hand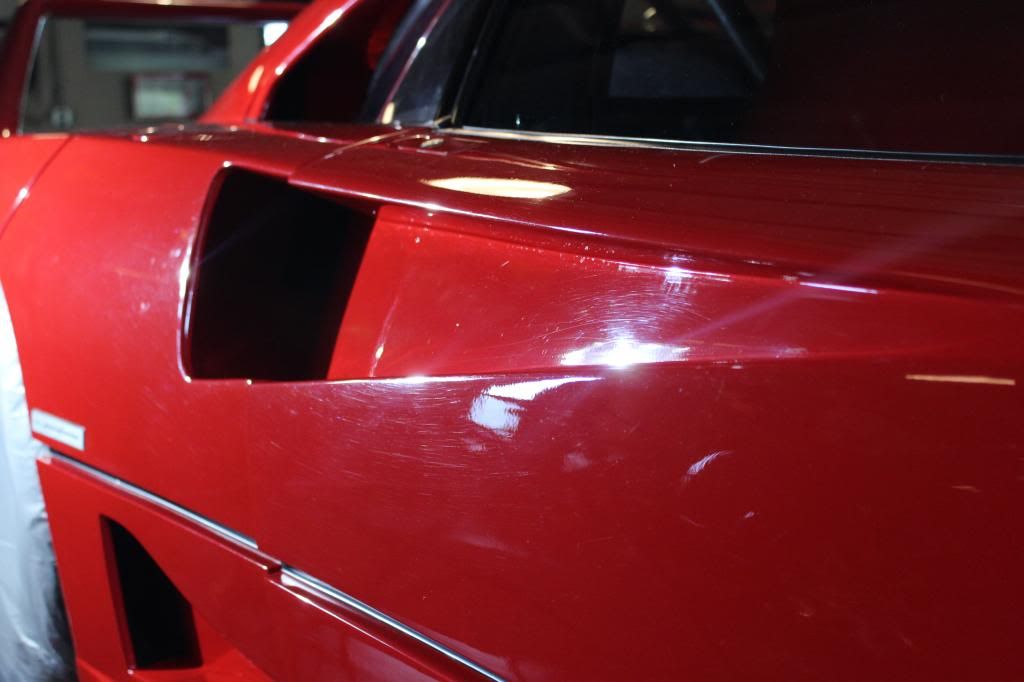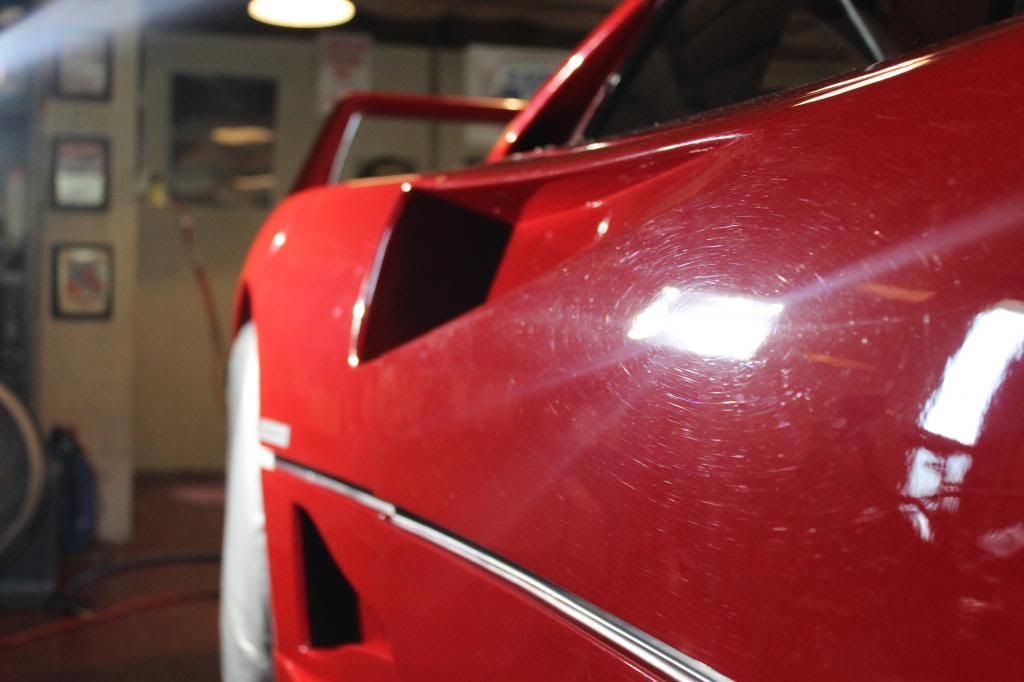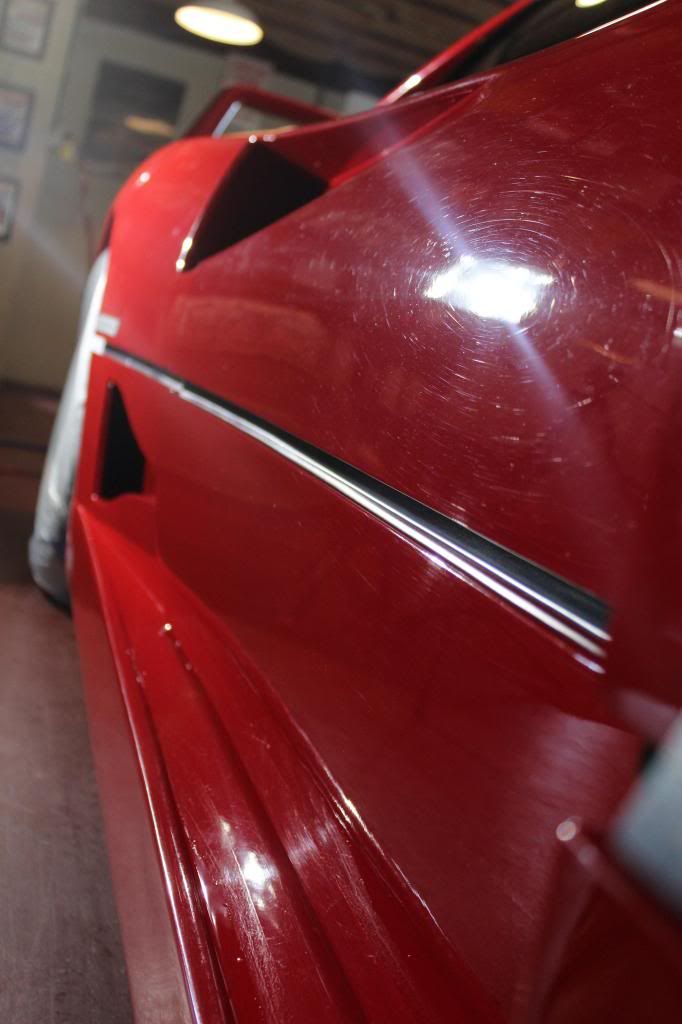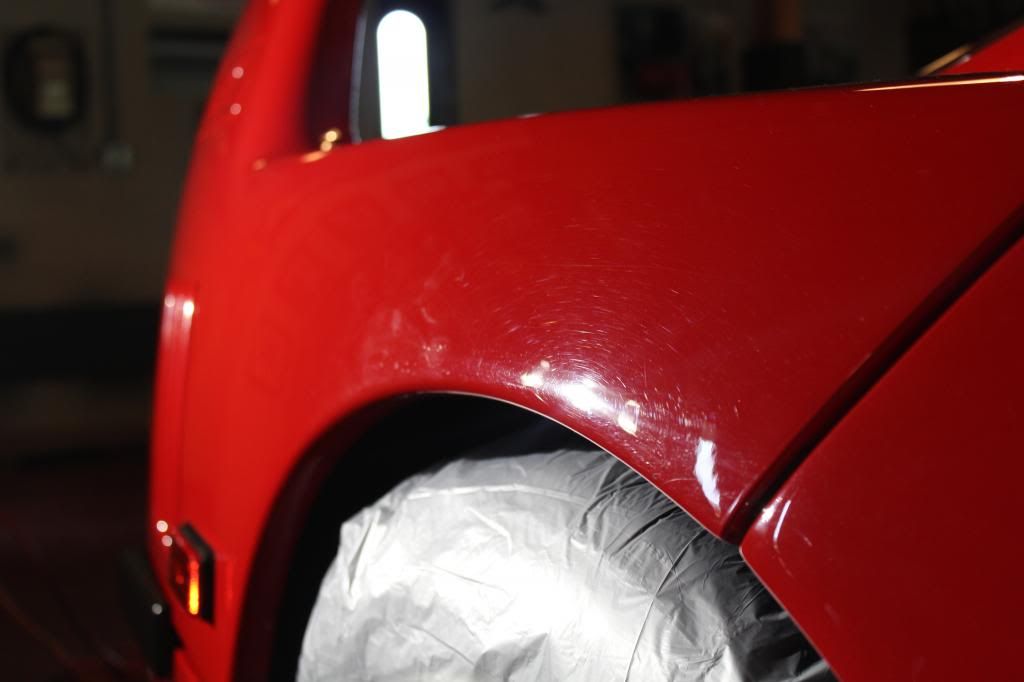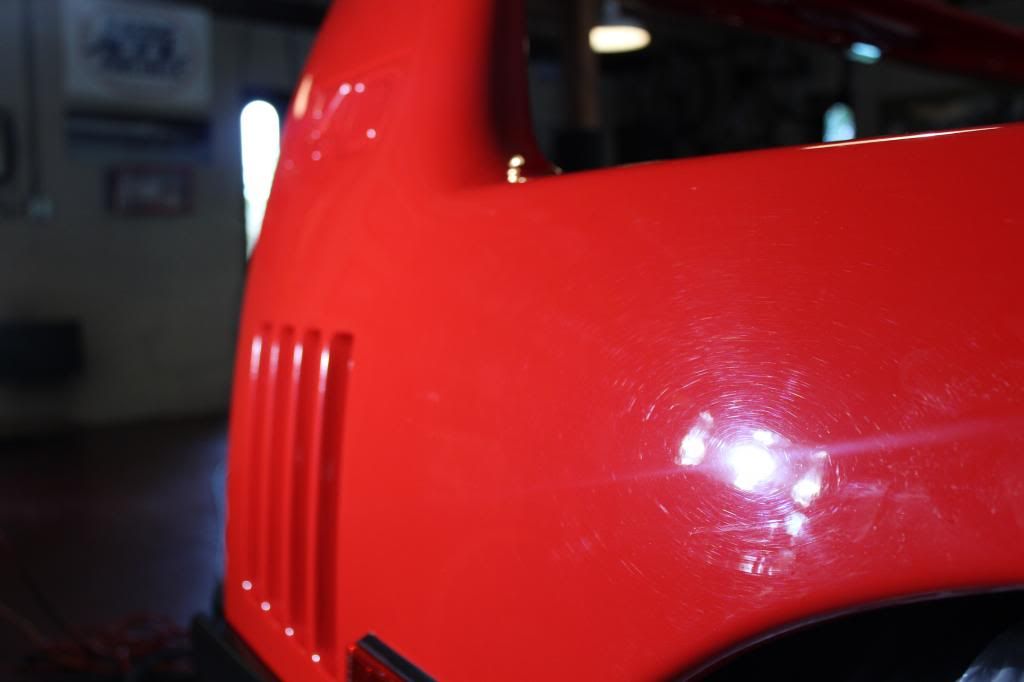 Please scroll further down after this post for the continuation of the write-up
Thanks!